Fusion Academy, a private school of the Fusion Education Group, is scheduled to open in late June. The Downtown Brooklyn private school offers students a personalized education in a one-on-one learning atmosphere.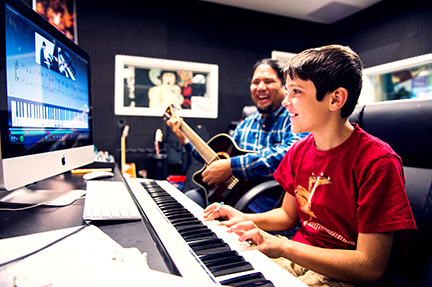 Personalized one-on-one education helps students at Fusion Academy reach their full potential.
For the new Fusion Academy opening in the MetroTech center in Brooklyn, education is personal.
Scheduled to open at the end of June, the private school will be the most recent branch of the Fusion Education Group. Started in 1989 when founder Michelle Rose Gilman began offering one-on-one tutoring out of her California home, Fusion became a full-time accredited academy in 2002, and now has various locations in California and New York. All locations are dedicated to providing students with a holistic educational experience.
"[It's] a whole person approach to education," says Stephanie Gold, the head of school for the Brooklyn campus.
Fusion Education Group wants help students academically, as well as emotionally. All Fusion schools provide students one-on-one classes with qualified teachers who are trained by Fusion to be mentors as well. The Brooklyn school will offer 450 different courses for students in sixth to 12th grades, with subjects ranging from core classes such as English and mathematics to less traditional options such as life skills and wellness. With rolling admission and customizable schedules, full-time students will be able to register for three to eight courses per semester. All courses can be taken between 7:30am and 7:30pm. The school will be year-round as well, allowing families to fit school around their schedule.
Fusion aims to be family-friendly, so rather than sending students home with loads of work, it created the "Homework Café," a lounge where students their finish work before they go home. The lounge is often a very lively place at other branches and is considered the cultural hub of the schools.