Greene Hill School in Brooklyn is now accepting applications for the middle school it plans to open for the fall semester. The Brooklyn middle school follows a humanities-based curriculum and is aligned with the New York state Common Core standards.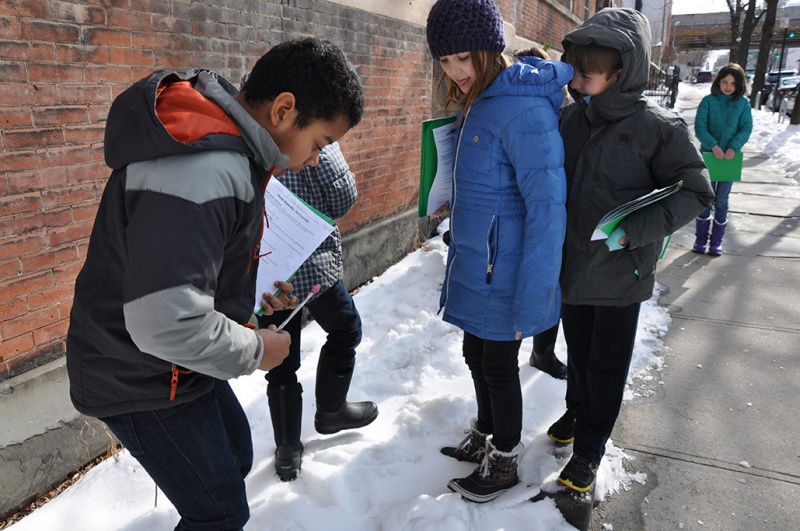 Greene Hill students collaborate in hands-on, scientific investigation of the Earth system in their own neighborhood.
Greene Hill School, a progressive school in Fort Greene, Brooklyn, is accepting applications for its first sixth-grade class, opening September 2014. The admissions process includes an online application; letters of recommendation; recent school report; FACTS Grant & Aid assessment; and a parent meeting and classroom visit for students.
Greene Hill is a small, nurturing community that encourages students to work to understand concepts through investigation, both in self-directed and collaborative settings. It facilitates independent projects, as well as partnerships with local businesses and organizations, such as Urban Glass, Construction Kids and Brooklyn School of Music. "We want to provide opportunities [for students] to take ownership of their learning," says Laurie Baum, middle school planning director.
These projects are just one aspect of the week, supplementing a humanities-based curriculum of integrated English, history, science, and math that challenges students to develop problem-solving skills with real-world applications. The curriculum is also aligned with NYS Common Core standards as a benchmark for learning and means of high school readiness.
In addition to the spirit of community and collaboration, the school fosters a diverse student body by operating on a sliding scale for tuition based on family income.
The initial sixth-grade class is the first step in the development of the Greene Hill Middle School. It will be adding seventh and eighth grades each consecutive year, according to Baum.