Mathnasium, a math-only learning center, recently opened in Park Slope. The math tutoring center in Brooklyn utilizes the Mathnasium Method to help student catch up, keep up, and get ahead in math.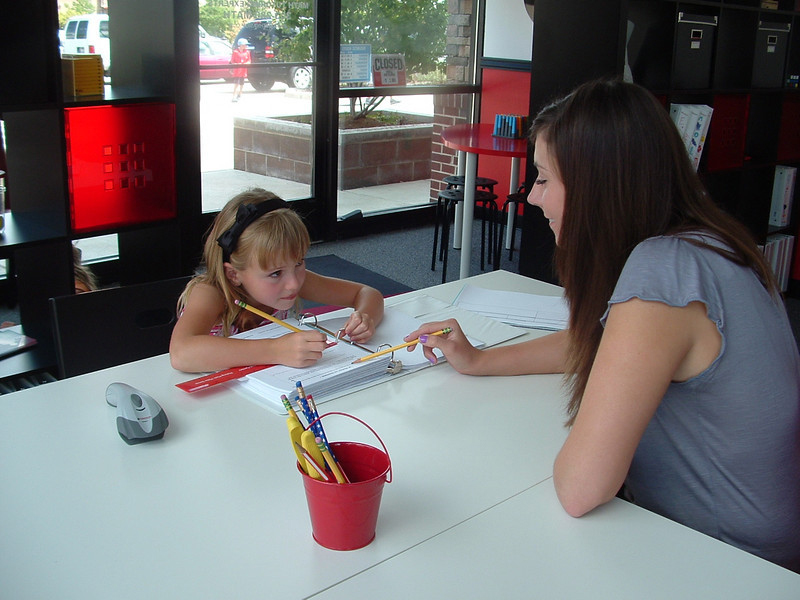 Mathnasium helps students catch up, keep up, or get ahead in math at school.
Mathnasium, a learning center for mathematics, is opening a new location in Park Slope this month. With more than 475 branches in the U.S., Mathnasium tutors all sects of math, from geometry and algebra to trigonometry and calculus.
This new division focuses on second to 12th grade by assessing each student's strengths and weaknesses in order to make a specific learning plan for them. Students will receive personalized binders with custom-made lesson plans that are constantly updated and tailored to fit the student's needs. Additionally, reports are sent to parents in order to monitor progress.
With a 3-to-1 student-to-teacher ratio, students are given the opportunity to "build independence," says Ali Sasso, owner of the Park Slope location. "They don't rely on one person to do everything for them. They work on their own, and when they need help, one of the instructors comes over."
The average program at Mathnasium is two to three days a week for 1-1½ hours a day depending on the child's age and needs. Once arriving at the center, a student spends 15 minutes on a warm-up and 30-45 minutes on their custom-made lessons. Leftover time is utilized for homework or any miscellaneous questions the student may have. Private tutoring is also available for extended help or standardized test prep.
Mathnasium's mission statement read's "We Make Math Make Sense," which Sasso agrees is a solid reflection of their program.