Brooklyn residents now have another option when buying supplies and decorations for their next party. Party Max, which recently opened in Dyker Heights, offers everything from balloon bouquets and themed supplies to Halloween costumes, greeting cards, plush toys, and seasonal merchandise.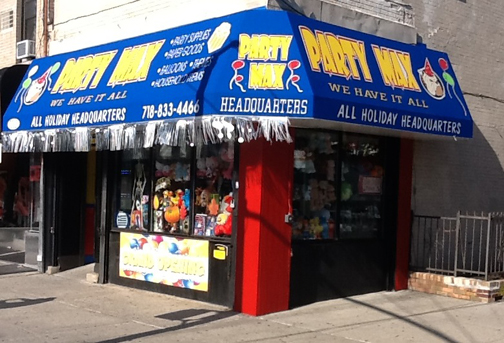 Just a few days after Father's Day, husband-and-wife duo Chris Attianese and Debbie Weber opened the doors of Party Max, a party supplies store and "all holiday headquarters" that serves up everything from balloons and costumes to seasonal merchandise and greeting cards in Dyker Heights.
As budding entrepreneurs, Attianese and Weber saw the need for a party supplies store in their neighborhood and decided they were up to the task of serving the community. "We wanted to come up with something fun and exciting where we could both work together as a team," Weber says.
And that is certainly what Party Max offers, selling a variety of quality party supplies that kids love, with themes like Hello Kitty and Spiderman, even elaborate balloon bouquets that put a twist on the old inflatable classic. With Halloween approaching, Party Max is also stocked with festive costumes.
Attianese and Weber are excited for the future of Party Max, hoping to "expand and provide for the needs of the community" as they "start a new challenge and accomplishment together."
The store is open Monday-Saturday 9am-8pm and Sunday 10am-4pm. Check out balloon displays and find more information on Party Max's Facebook page.