A new paint-your-own pottery studio, Pottery and Glass Land, offers various pottery pieces for children and adults to paint, as well as glass fusion art to create picture frames, bowls, and nightlights. The birthday party location in Midwood also offers ladies' night out.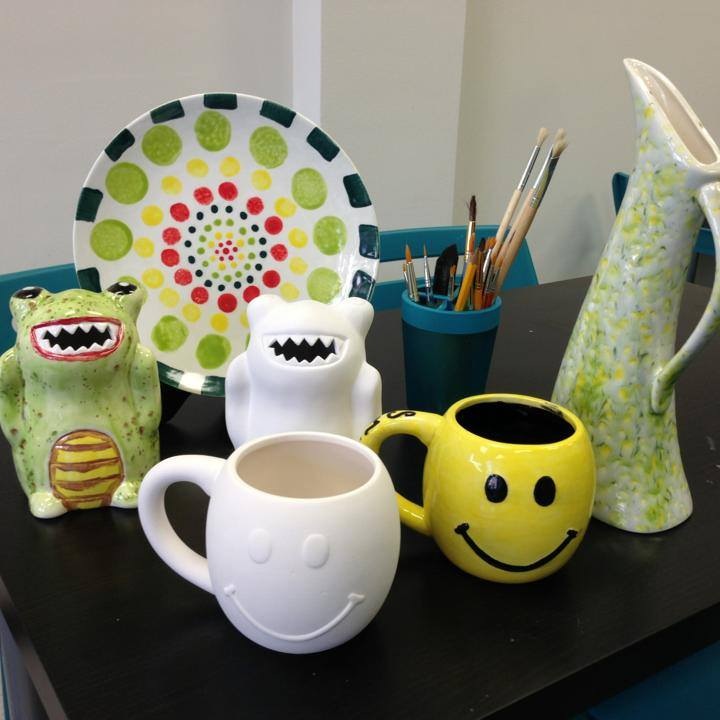 Examples of the pottery pieces visitors can paint
Pottery and Glass Land, which opened in October, offers creative fun for children and adults. The stylish and sophisticated atmosphere makes this artistic destination a unique experience. "Our business is really unique in this area," owner Ilana Cagan says.
Children can utilize and expand their artistic skills by painting different pieces of pottery. After the pottery is glazed and placed in a kiln, it turns into beautiful pieces of work that can be both functional and decorative. Children can even make holiday gifts for their family members, including bowls, plates, and platters.
Glass fusion art is also available at Pottery Glass and Land. Shiny, painted shapes and figurines can be made from the process, and turned into nightlights, bowls, figurines, and picture frames.
The Pottery and Glass Land experience is not just for children—it's for families and friends to come together too. A "Ladies Night Out" is also offered, allowing women to get creative while they drink wine and eat food. Families can also come together to paint usable platters for their home. Birthday parties are now available for children, giving everyone at the party a chance to be an artist. Parents can supply the food and drinks for the guests.