The votes are in, and the Wildlife Conservation Society's Prospect Park Zoo is the winner of the 2014 IKEA Life Improvement Co-worker Challenge. The zoo will receive a new teen-designated laboratory and classroom space, furnished by the IKEA Brooklyn store.
"Our teens have a passion for conservation, and a new lab and classroom area will greatly enhance their learning experience," says Denise McClean, director of the zoo.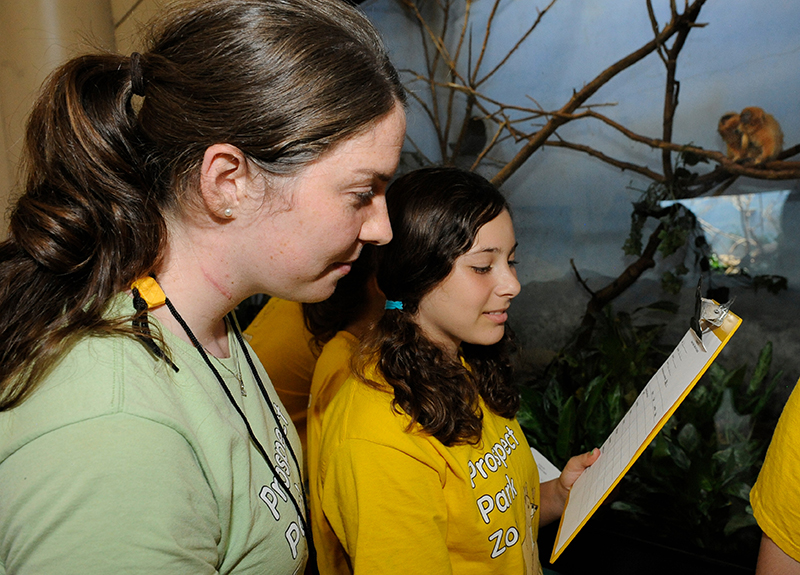 The Prospect Park Zoo's Teen Internship program allows teens ages 13-17 to work behind the scenes at the zoo, meet staff members of the Wildlife Conservation Society, and more over the course of three weeks in the summer.
Photo by Julie Larsen Maher

The IKEA Life Improvement Co-worker Challenge is an online contest in which the public can vote for local charities to receive makeovers in communities throughout the United States where IKEA has stores. The Prospect Park Zoo was the winner out of three nominees in the Brooklyn contest. The IKEA Brooklyn store will make over an existing hallway at the zoo into a learning lab and inviting space for teens participating in the zoo's programs.
The redesigned space will create a more cohesive access point for teens to learn about wildlife and become stewards of the environment and conservation leaders in their communities.
The new space will include a study area for teens participating in science-based programs; electronic and research devices such as iPads, laptops and microscopes; new stools and tables; a bathroom; and lots of shelving and storage space.
Renovations will be complete this summer, in time for the start of the zoo's summer programming. For more information, visit prospectparkzoo.com.