Greenpoint fitness organization, The Gym Park, now has a gymnastics team for children in Brooklyn. The team is for kids ages 6-12 and aims to be involved in local competitions soon.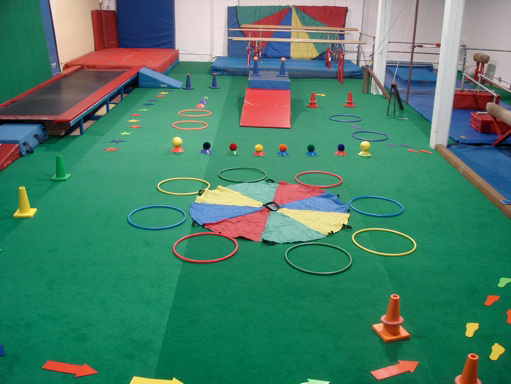 The Gym Park, a gymnastics-based program that aims to promote and teach physical fitness for healthier communities, now has a gymnastics team for children ages 6-12. Children on the team learn skills and routines in levels 1-5 of gymnastics—higher levels have harder skills and longer routines. The team practices twice a week for two hours and aims to start getting involved in local competitions soon.
The Gym Park is a physical fitness organization that focuses on the internal body rather than fitness equipment and external weight lifting. "We don't have weights, weight machines, or treadmills," says director Peter Lattanzio. "We are a gymnastics center so all of our exercises are…more internally focused with yoga and working with your own body weight."
The fitness organization only hires professional gymnastics instructors—all current teachers at The Gym Park have degrees in physical education and have been teaching for more than 30 years. "Our staff rocks, and that's what makes The Gym Park great," Lattanzio says.
The Gym Park offers many classes including aerial silks, tumbling, cheerleading, mommy and me, and parkour, as well as physical education for home-schooled children and field trips for local schools. The Gym Park is also involved with Williamsburg Walks and Adventures NYC, where students give demonstrations and performances.