Fun and low-cost (and free!) things to do with kids in Brooklyn this December, including family shows, holiday events, and more in Boerum Hill, Cobble Hill, Dyker Heights, Fort Greene, Gowanus, and Greenpoint.
It seems like there are more productions of The Nutcracker around New York City this holiday season than there are walnuts to crack open. The classic ballet has been a holiday fixture since the mid-20th century, and its arrival each year signals the reality that you better start shopping…now! Here are our top 11 performance picks across NYC.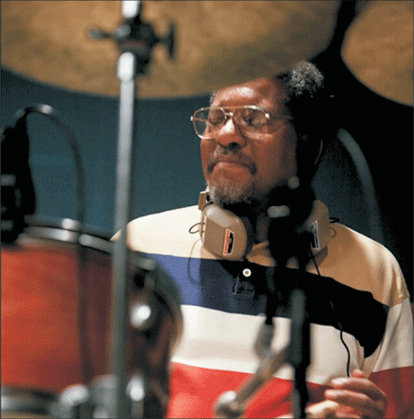 Unit Structures in Concert
Roulette, Boerum Hill
Dec. 8
Brooklyn kids are lucky to have places like Roulette, the performance-space-slash-incubator for innovative composers, musicians, and artists who are dedicated to working with children to broaden their musical and cultural horizons. One such artist is the vibraphonist Bill Ware, who leads the nine-person jazz ensemble Unit Structures. In this performance, Ware strives to introduce children to the concept of jazz improvisation, which parallels ideas of modern, child-centered learning by simultaneously encouraging experimentation, exploration, and experiential learning. Kids will interact with the music and musicians, who will elicit ideas and thoughts from the children. Ware's mission is to continue that of Unit Structures' late founder, drummer and educator Wade Barnes, who sought to bring "America's Classical Music" to people of all races, ethnicities, and socioeconomic backgrounds.
Jeremy, Bob, and Santa at Hip Tot Music Fest
Littlefield, Gowanus
Dec. 9
Jeremy is Jeremy Zmuda, the leader of the band Jeremy Plays Guitar who is a sort of wunderkind when it comes to kindie music in Brooklyn (he's a consultant to Sesame Street and music director for three schools in the borough, plus much more). Bob is Bob McGrath, also known as Bob from Sesame Street. Santa is, of course, that jolly old guy in the red suit. The trio will perform a special holiday show at this month's Hip Tot Music Fest.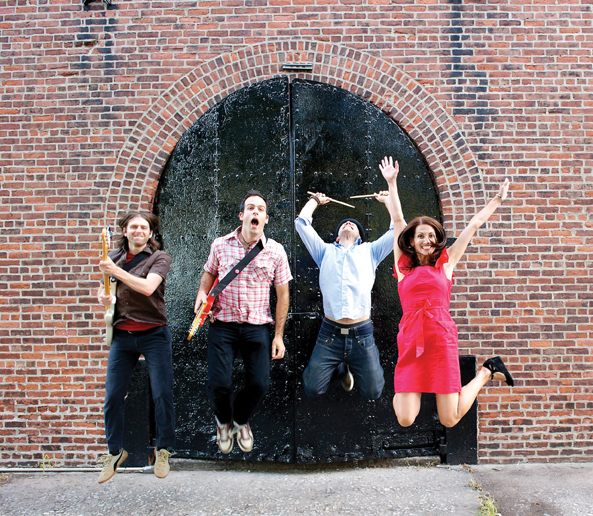 A Rockin' Holiday Party
Bell House, Gowanus
Dec. 16
Suzi Shelton and her band, along with special guest Amelia Robinson of Mil's Trills, ring in the holidays with a kid-friendly concert at the Bell House.
Cobble Hill Cinemas, Cobble Hill
Dec. 17
Cobble Hill Cinemas comes alive with The Sound of Music when a screening of the classic film is presented by Big Movies for Little Kids.
Brooklyn Irondale Center, Fort Greene
Dec. 21-22
There are plenty of stage productions of Dickens' classic novella, A Christmas Carol, throughout New York City. But the Brooklyn Irondale Center's production casts a unique spin. With Scrooge played by the great if under-rated actor Austin Pendleton (a doppelganger for Alistair Sim, who portrayed Scrooge in the 1951 British film adaptation), the narrative is updated to 2012 and the locale is shifted to New York City. This production is a staged reading featuring Pendleton and an ensemble of theater veterans. The producers have stated that it's a new Carol "for the times we live in," diverse and multicultural and imbued with NYC-type street savvy. It may seem a bit mysterioso, but at the very least watching Pendleton work his Scrooge will make this more than worthwhile.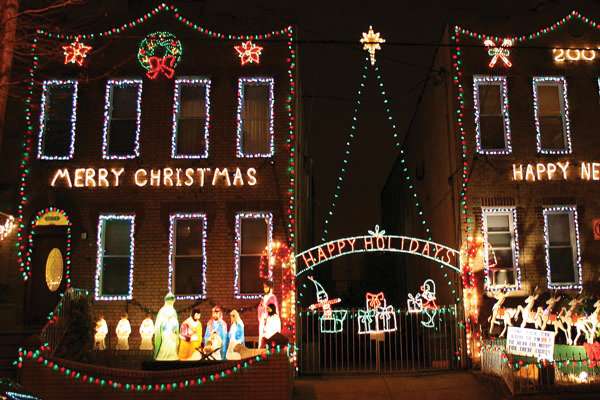 Christmas Lights and Cannoli Tour
Bus tour of Dyker Heights, departs from Union Square in Manhattan
Daily through Dec. 31
One of Brooklyn's biggest draws around holiday time is the streets of Dyker Heights, a largely Italian-American neighborhood in the shadows of the Verrazano. As if determined to outdo each other, the somewhat posh homes of Dyker and their front lawns become decorated to the gills with Christmas lights, lit-up 30-foot wooden soldiers and reindeer, an army of snowmen, and plenty of other over-the-topness (such as lights that sync with a Perry Como soundtrack). Who knows what this year will bring. Nonetheless, if you want to view this spectacle in luxury coach comfort A Slice of Brooklyn offers its Christmas Lights and Cannoli Tour, which departs from a location near Union Square in Manhattan and shepherds the curious to Dyker Heights in style. One of the tour stops is an authentic Brooklyn pastry shop for a hit of hot chocolate and some cannoli. The whole thing lasts about 3.5 hours.
More Fun
Find indoor and outdoor ice-skating rinks in NYC
Search for more fun family activities in our full calendar o events