6 SPOTS FOR OUTDOOR HALLOWEEN FUN FOR KIDS IN AND NEAR BROOKLYN
Related:
halloween fun for kids in brooklyn
,
halloween activities in brooklyn for kids
,
halloween kid events in brooklyn
,
Spend time outdoors enjoying the fall activities that only come once a year, including fun-filled Halloween events. We pick six spots in and around Brooklyn that are perfect for enjoying the outdoors while having some Halloween fun.
Take advantage of the cooler weather and play outdoors. Many places in and near Brooklyn are hosting ghoulishly fun Halloween events that allow you to dress in costume and enjoy the crips, fall season. Here are six outdoor spots in and near Brooklyn that will be transformed into a place for a haunting Halloween.


Prospect Park Carousel, Flatbush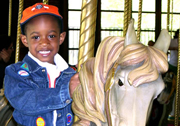 1. Haunted Carousel
Take a spin on the Haunted Carousel that's transformed into a spooky ride in the spirit of Halloween. Scary music plays on the Wurlitzer and creepy bats, scary cats, and spiders watch as you ride. When: Oct. 27-28
Brooklyn Botanic Garden, Crown Heights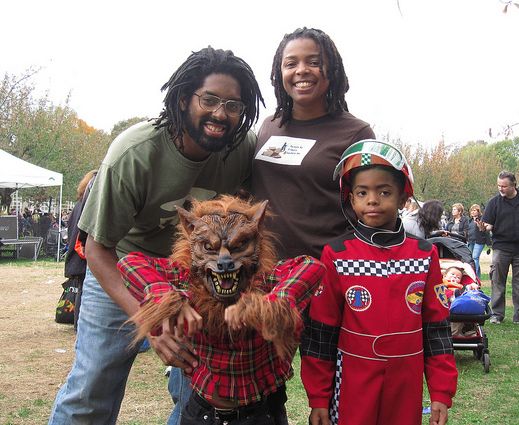 2. Ghouls and Gourds
Make Jell-O eyeballs and dance with ginormous puppets. Hear a live orchestra of gourds, chat with children's book creators, explore a Victorian toy parlor, and show off your costume at the garden's Ghouls and Gourds. When: Oct. 27

Prospect Park Audubon Center, Flatbush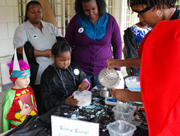 3. Creepy Crawly Halloween
Touch, pet, and play with insects, including spiders and worms, found throughout the park at this Creepy Crawling Halloween. There will also be crafts to make and experiments to conduct. When: Oct. 27-28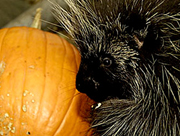 Prospect Park Zoo, Flatbush
4. Boo at the Zoo
Take a stroll through the zoo's legendary haunted barn and encounter strange creatures at this year's Boo at the Zoo. Also drop by to make crafts, get your face painted, and more. When: Oct 27-28
Historic Richmond Town, Staten Island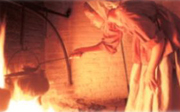 5. Halloween in Richmond Town
Put on your best costume and head to the historic village for trick or treating. Go apple-bobbing, play games, and make crafts. When: Oct. 26


Prospect Park, Windsor Terrace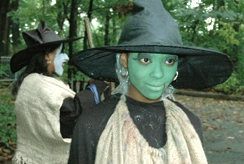 6. Halloween Walk and Carnival
Volunteers are hired to scare you silly on this carnival day at Prospect Park. This Halloween tradition brings carnival games, spooky storytelling, and meet and greets with costumed characters throughout the park. When: Oct. 27
---
Get Your FREE Indoor Activity eGuide!
---
More Halloween Articles Articles
7 Tips for Trick-or-Treating with Your Toddler
New Book Encourages Kids to Give Up Halloween Candy
Halloween Activities in Bucks County, PA
DIY Alien Monster Egg Halloween Decoration
Toddler-Friendly Halloween Events in Fairfield County, CT