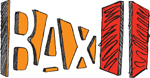 BAX Youth Arts Education provides expert instruction in building technical skills in dance, tumbling, and theater with an emphasis on cultivating creative expression. Working with professional performing arts faculty, BAX students develop improvisation, original choreography, and performance skills, working independently and in collaboration. Youth classes embody BAX's overarching mission to provide the space and support for "artists-in-progress" to explore, hone, and share their unique voice.
For more information on BAX's Youth Education programs visit http://youth.bax.org.
If you are interested in having your child's birthday party at BAX, please visit http://thebuilding.bax.org/birthday/
Want to learn more about this business? Send them a direct inquiry.
CAMPS-SPECIALTY
The youngest students engage in art, drama, and music activities that share a common weekly theme (past themes include Return of the Robots and Green Planet). Older kids focus on a different artistic specialty each week, from musical theater to tumbling and circus arts, culminating in a performance share for audiences in BAX's theater. Program runs June 30-Aug. 15, Mon-Fri 9am–3pm. Week one (June 30-July 3) $350; subsequent weekly sessions $400, plus $35 annual registration fee. Ages 4-11. Extended-day options available until 5:45pm ($10-20/day).
UPDATE YOUR MICROSITE