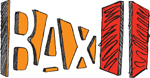 BAX Youth Arts Education provides expert instruction in building technical skills in dance, tumbling, and theater with an emphasis on cultivating creative expression. Working with professional performing arts faculty, BAX students develop improvisation, original choreography, and performance skills, working independently and in collaboration. Youth classes embody BAX's overarching mission to provide the space and support for "artists-in-progress" to explore, hone, and share their unique voice.
For more information on BAX's Youth Education programs visit http://youth.bax.org.
If you are interested in having your child's birthday party at BAX, please visit http://thebuilding.bax.org/birthday/
Want to learn more about this business? Send them a direct inquiry.
BIRTHDAY PARTIES
A BAX birthday party is a celebration to remember! Celebrate your child's special day in a warm, creative environment. Each BAX Birthday Party is as unique as the child it celebrates, and we offer a variety of party options and packages to suit each family's needs. Whether you want to do it yourself or let us do it for you, parties are available for children of all ages, from crawlers to cartwheelers! For details visit events.bax.org/birthday, email [email protected], or call 718-832-0018.
UPDATE YOUR MICROSITE