A fencing party is a great way to create a birthday your child will never forget! Guests receive a 50-minute introduction to fencing with a coach, followed by an hour for cake and presents. We provide tables and chairs. Come early to decorate. We also offer the foam sabers used during the lesson as popular party favors ($9 each). Parties are available most Saturdays after 2:30pm and some Sundays. Cost is $225 up to 10 children; $10 each additional child. 20 kids maximum. Call or email us with dates.
Fencing is a unique sport, rich in history, that offers something for everyone! It challenges you mentally and physically in a way that few pastimes can. Not so keen on team sports? Fencing lets you shine on your own merits, and you'll still make new friends along the way. And if you're thinking college acceptances, fencing is great for filling out the resume (or even getting a little extra attention from some schools). Plus your seven-year-old can continue to enjoy fencing--even competition--till she's seventy-plus. Not too many sports can say that.
Confidence
Coordination
Commitment
Focus
Patience
Respect
And most of all, it's fun!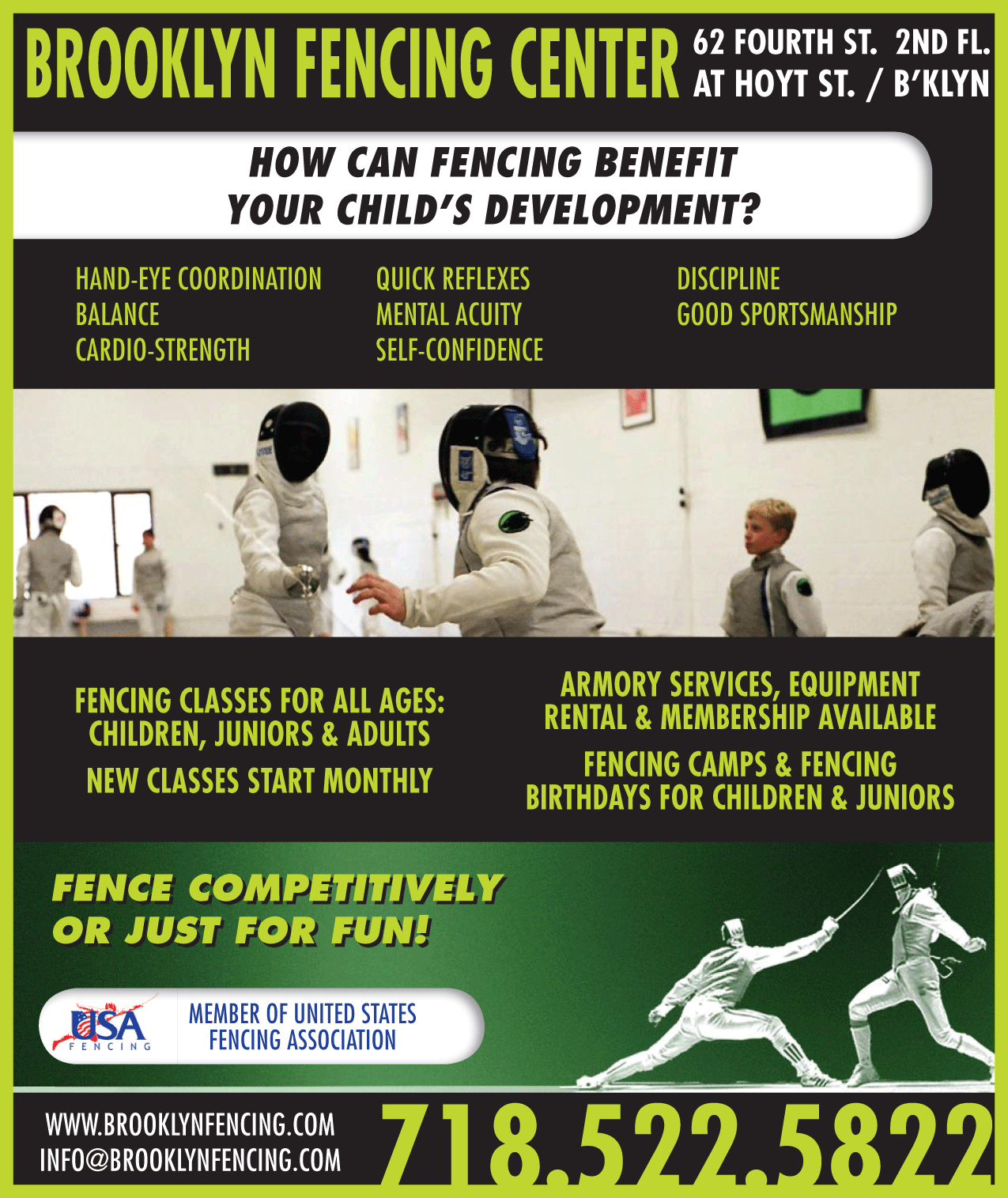 Want to learn more about this business? Send them a direct inquiry.
HEALTH
Brooklyn Fencing offers classes in Olympic-style fencing six days a week for aspiring Zorros, ages 7 and up. Founded in 2003, we're proud to be Brooklyn's oldest and largest fencing center, with over 5,000 sq.-ft. Fencing is a sport you can enjoy your entire life, and teaches coordination, focus and patience. Our mission is to share the excitement of Olympic-style fencing with Brooklyn, and our dedicated coaches make it easy and fun to get started.
UPDATE YOUR MICROSITE