Welcome to EnvySmile.com, the Internet home for the orthodontic/dental practice of Dr. Marianna Weiner. Located in Brooklyn, N.Y., our practice's top priority is to provide you the highest quality care in a friendly, comfortable environment. Our modern techniques in Esthetic dentistry and European orthodontics are what sets us apart from the rest.
Whether it's invisible braces or laminate veneers, we ensure that you receive the most effective care possible. Dr. Weiner is also highly qualified with the Restylane and Perlane(Cosmetic dermal fillers), a unique system that focuses on how much you eat, not what you eat!
We recognize that every patient has different needs, and we pride ourselves in the courteous service we deliver to each person who walks through our doors. Whether you're an adult, adolescent or child, Dr. Weiner and staff are committed to helping you achieve the smile you deserve-a healthy, beautiful one!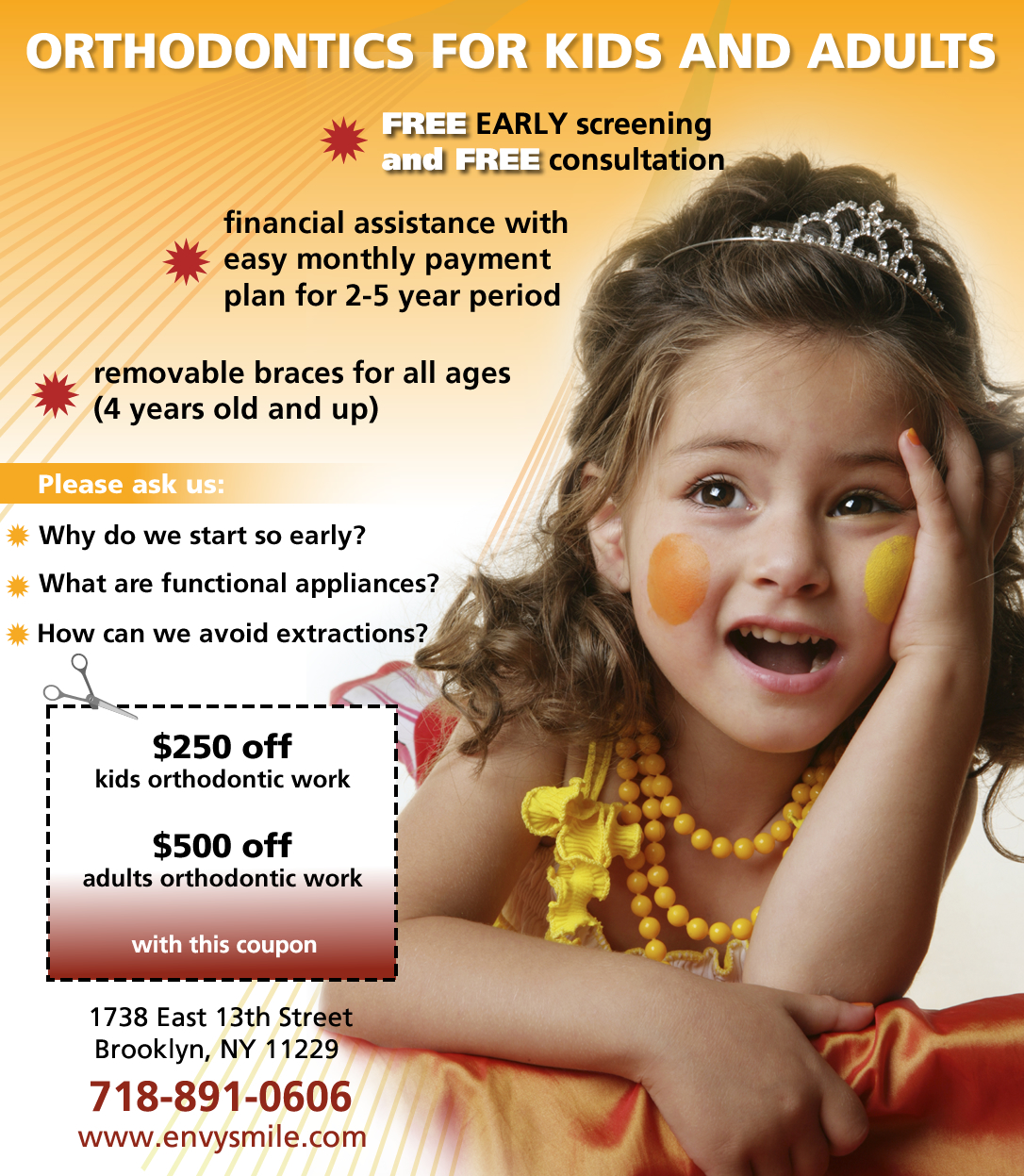 Want to learn more about this business? Send them a direct inquiry.
HEALTH-DENTAL/ORTHODONTISTS
Envy Smile Dental Spa in its 15 years of its existence, has gained an impeccable reputation. Dr. Marianna Weiner's office has many specialties; among them is orthodontics which focuses on correcting the bite, alignment of teeth and improving the shape of the face. This unique European method of bite correction consists of wearing functional appliances starting at a young age; they work with your child's growth and development to guide the jaws to their proper size. If started early, your child may not need braces and it will also prevent unnecessary extraction.