Itty Bitty Adventures
Preschool & Childcare
3416 Ave S
Brooklyn, NY 11234
718-375-4700
"Where the fun of learning begins"
Mission Statement
Our mission is to be a parent's first choice for all the preschool needs of their children by educating, nurturing, and expanding their minds in a friendly and safe environment. We provide a stimulating atmosphere that makes education fun while promoting sound social, emotional, and physical development. Watch your child develop into a happy, confident learner who is ready for lifelong success. You can trust that our educational childcare surpasses traditional daycare. Let our experienced faculty help your child develop learning skills at a pace that supports his or her individual potential, in a warm, nurturing, and safe environment. Discover how Itty Bitty Adventures will enrich your child's physical, intellectual, emotional, and social development while providing the foundation for a lifelong love of learning.
OUR PHILOSOPHY
Everyday experiences of living are opportunities for learning.
Children begin to learn the moment they are born. First, physical needs must be met: clean, dry clothing, food, and shelter from the elements. Following these needs is that of nurturing: human touch, human voices, smiles, and what the great psychologist Erik Erikson called the establishing of trust.
Trusting relationships create an atmosphere for exploration and learning. Most children come to us with this already. When you leave a child in our care, it is our commitment to continue to build on that trust. In your absence, we strive to carry on the work that you have begun. With this trusting relationship in place, we can turn our attention to the child's education.
As caregivers and teachers, we are committed to using our skills and knowledge to build in your child the impetus and inspiration to develop a love of learning and a desire to achieve all they are capable of, while also caring for their physical, emotional, and social needs. Our faculty and administration are concerned with the development of the whole child.
Our basic philosophy can be summed up thusly: since there is truly no single theory of child development that explains all aspects of development, our approach attempts to be all inclusive. That is, our approach includes the predominant theories in all major areas of development. We believe that the best approach for young children is one that provides for successful experiences for the children and their families. Therefore, our faculty will make every effort to give individual attention to each child in his or her care so as to create and promote the trust between the child and the teacher, so necessary for learning to occur.
The foundations of our program includes, but is not limited to:
respect for the individual needs of every child
a warm and nurturing collective atmosphere within a safe setting
open and daily communication with families
a professional faculty committed to early childhood development
a learning environment that provides opportunities for creativity and exploration
In summary, we believe that children thrive best physically, socially, emotionally, and intellectually in a positive, serene, safe, non-crowded and challenging environment. We promise to work diligently to provide this kind of nurturing environment for all children entrusted to our care.
EDUCATIONAL PROGRAM & CURRICULUM
Our approach to learning will help foster a lifelong love of learning in your child. Our comprehensive play-based curriculum provides the optimal environment for your child's development.
To make sure your child gets the most out of our program, all prospective students will attend a mini-class. This will be a play-based assessment, administered by one of our early childhood licensed teachers. This will ensure that your child is placed in the correct group and that his or her teacher will be able to start planning your child's individual learning program.
Based on New York state regulations, the mornings will be taken up by academic programs, including liberal arts, math, science, geography etc. The afternoons will be for teacher-guided individual play, group activities, trips, and special events.
Your child will have a minimum of 30 minutes each day of directed exercise. Weather permitting, there will be outdoor activities on a daily basis.
Our learning program is built on the following four pillars:
Developmental Guidelines: To set the stage for your child's progress, our trained teachers will observe and assess your child's developmental achievements on a daily basis.
Child-Focused Lesson Plans: Our teachers skillfully plan engaging learning activities that build upon what your child can do, encouraging exploration along the way.
A Creative, Fun Environment: Making learning fun and turning fun into learning is at the core of our program. Each day, your child selects, with teacher assistance, activities and materials to explore and discover in an imaginative and creative way.
Child-Centered Teachable Moments: We intentionally guide and extend your child's play to ensure key developmental milestones are achieved.
Your child will be provided with learning in a number of different areas. This is to help prepare them for "big school" once they have graduated from preschool here at Itty Bitty Adventures.
Building Vocabulary

Learn the alphabet
Write your name
Recognize letters and numbers
Repeat words and sounds
Sing along
Learn nursery rhymes
Daily read aloud
Learn days of the week
Learn months of the year
Learn the seasons and the weather
Form complete sentences
Encourage other languages

Personal and Social Development

Learn to care for themselves: feeding, dressing, hand washing, potty, etc.
Get along with the group
Parallel play with peers
Respect others' feelings and property
Group activities
Share with others
Make decisions
Dramatic play
Puppet play
Reinforce proper responses such as please and thank you

Fine motor skills

Draw shapes
Cut using scissors
Sew and bead
Crayon rub: relief
Paint and dot paint
Do puzzles
Learn similarities and diversities
Play with materials such as: play dough, shaving cream, sand, and water
Play musical instruments
Exercise
Dance and freeze dance
Walk and explore nature in Marine Park (with the approval of parents
Group Discussions

Grow healthy bodies using food pyramid
Lear about members of the community such as: police, firemen, mail carriers, sanitation workers, doctors/veterinarians, grocers, pharmacists
Learn emergency response (911)
Trust and safety
Feelings while using puppets for illustration
Environmental work such as recycling and cleaning
Visitors from the community such as: police, fire, baker, doctor
Creative Expression
Music and Dance Class
Once a week, a structured music class will be offered where a music teacher will give a 45 minute lesson to the children using musical instruments.
Art Class
In addition to the daily arts and crafts included in the program, a structured art class will be offered once a week where an art teacher will work with the children on special projects.
Field trips
Throughout the year various field trips will be planned to museums, parks, farms, theaters. Trips will be announced in advance and approved by parents.
Keep in mind that every child is an individual. The educatioal program will vary per class and age group. All children will participate in age appropriate activities and group discussions.
The Mommy & Me program
Eight week program
Program includes:
Snack
Story time
Circle time
Music and dance
Puppets
Props and shakers
Socialization
Lots of fun for everyone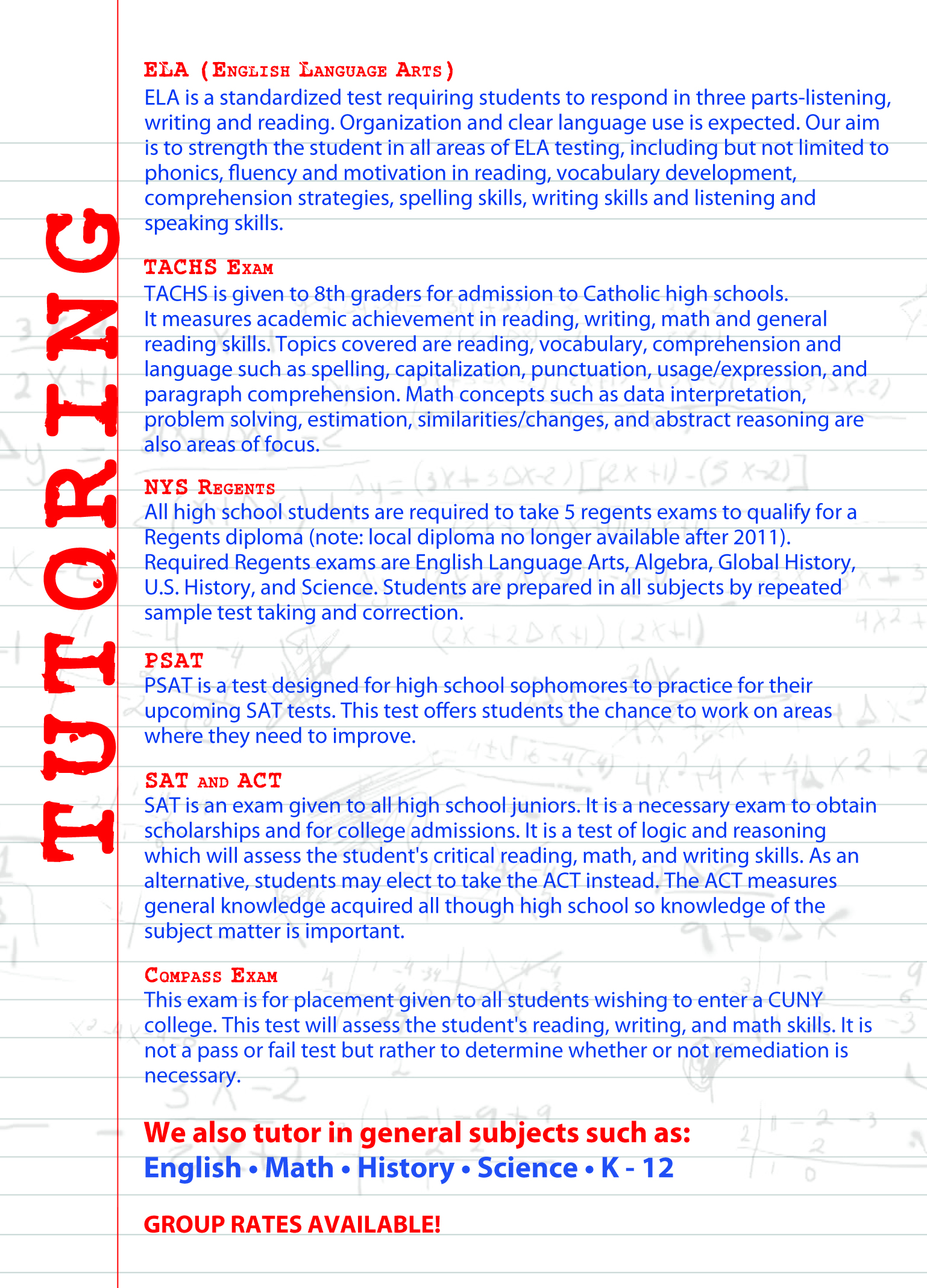 About Us
At Itty Bitty Adventures we strive to educate our children in the most comfortable, fun, and safe environment. We offer indoor and outdoor play areas and encourage learning through play, which provides a warm and nurturing environment that stimulates both physical and mental creativity, discovery, and problem solving.
Our Business
Itty Bitty Adventures has a fully state-certified program for kids ages 2 to 5. We offer preschool, childcare, after school program, and summer camp.
Our school is divided as follows:
The Climbers: Age 2
The Jumpers: Age 3
The Leapers: Age 4+
All our adventurers may be enrolled for 3 or 5 days per week for full day or half day. Early drop-off is available from 7:00 to 8:30 a.m. and late pick-up from 3:30 to 7:00 p.m. Saturday hours are also available.
Our full day program runs from 8:30 a.m. to 3:30 p.m. which includes a school curriculum that runs from 8:30 a.m. to 11:30 a.m.
As part of the full day program, children will have breakfast, lunch and afternoon snack.
Want to learn more about this business? Send them a direct inquiry.
BACK TO SCHOOL
We strive to be a parent's first choice in preschools by educating, nurturing, and expanding children's minds in a friendly and safe environment. We provide a stimulating atmosphere that makes education fun while promoting sound social, emotional, and physical development. At Itty Bitty Adventures, you will watch your child develop into a happy, confident learner who is ready for lifelong success. Tutoring available. Licensed by NYC-DOHMH; certified teachers; SEIT teachers welcome.
Read More About Itty Bitty Adventures
Brooklyn Preschool Allows Kids to Progress at Own Pace
Pattie Mehrej, mother of two and former EMT, combined her passion for parenting with her love of the community to open Itty Bitty Adventures, a preschool on Marine Park. The preschool staff makes daily developmental assessments to help each child progress at their own pace.
Featured Parenting Services Listings for 6/16/2012
Here is a dynamic resource for children's day care and nursery school programs in New York City, Manhattan, Brooklyn and Queens and the suburbs Westchester, Rockland, Fairfield Counties, and Long Island, both Nassau and Suffolk Counties. This resource can help parents find day care programs and early childhood programs for kids who haven't started kindergarten. You can find many children's programs listed below and hundreds on nymetroparents.com.
UPDATE YOUR MICROSITE