Kim's Kids is a traveling day camp taking physically active trips, every day, to fantastic places in and around New York. It is a continuous agenda of swimming, hiking, exploring, running and climbing, and children love it!

Activities include:
Hiking through the woods and along river banks

Swimming in secluded lakes and pools outside New York City

Searching for frogs and turtles in ponds

Jumping icy waves at Riis Park Beach

Exploring exciting playgrounds, in and around New York City

Enjoying the Bronx Zoo, its animals and rides

Walking across the Brooklyn Bridge to have lunch in Chinatown

Climbing over rocks and fallen trees

A special trip to Sesame Place

And more...
All admission costs are included in the camp fees, with the exception of Sesame Place.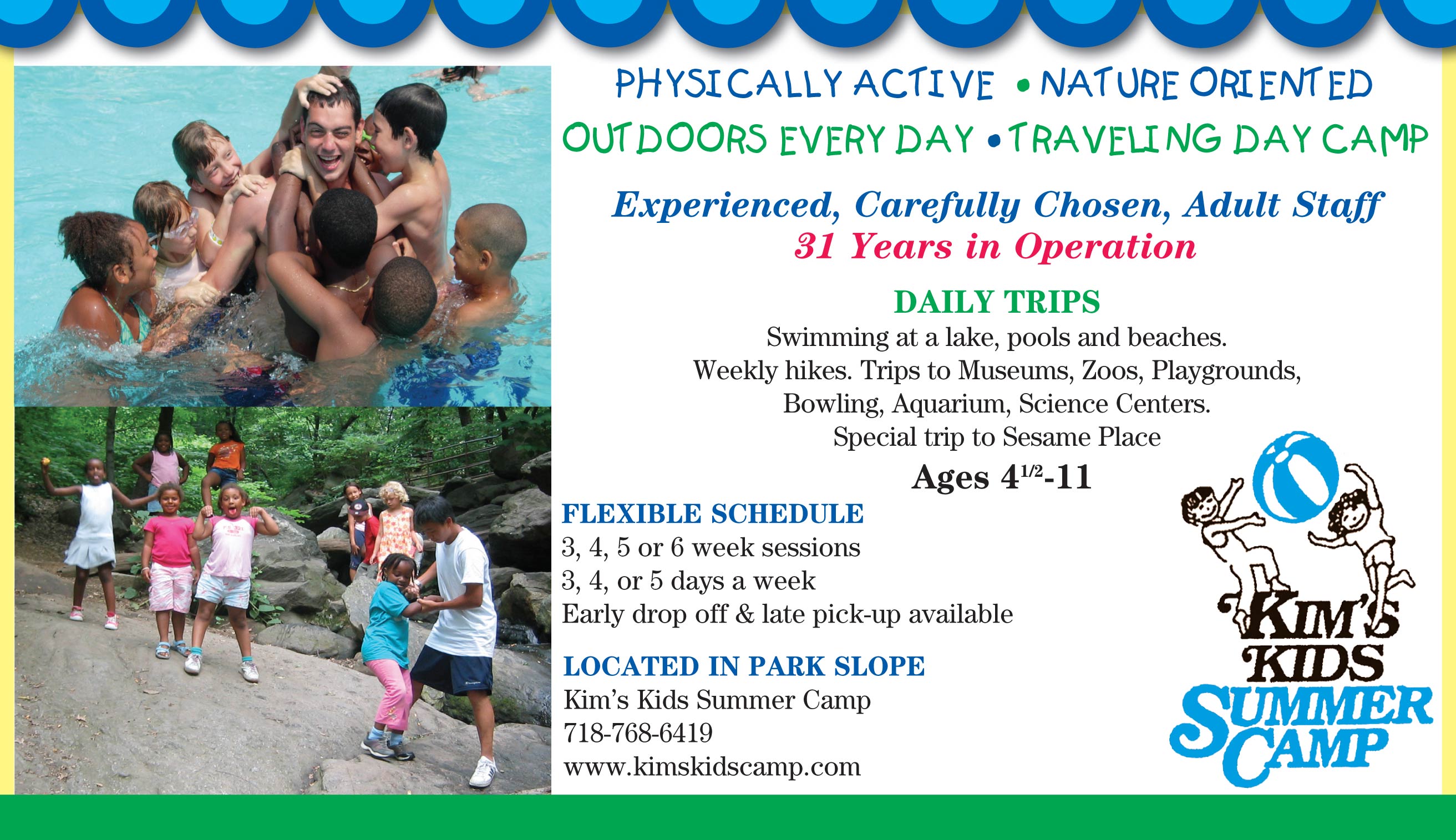 Want to learn more about this business? Send them a direct inquiry.
SUMMER FUN – PROGRAMS & CLASSES – PRINT GUIDE
Kim's Kids Summer Camp is a nature-oriented active day camp for children ages 4-1/2-11 years. The camp takes trips every day; children may spend the day jumping icy waves at Riis Park or riding a camel at a zoo. It's a continuous agenda of hiking, swimming, running, climbing, and exploring. Flexible scheduling allows children to attend 3-6 weeks and 3-5 days a week. Kim's Kids is centrally located in Park Slope. Early bird drop off and late pick-up are available.
Read More About Kim's Kids Summer Camp
Summer Activities in Brooklyn, NY
Do you need great summer activities for kids in Brooklyn, NY? Use our guide to find kids classes, Brooklyn summer camps, summer programs, activities near Brooklyn, and family excursions close by. Find all of your summer activities for kids in Brooklyn, from Williamsburg to Park Slope, Greenpoint, and Red Hook on NYMetroParents.