New York Italians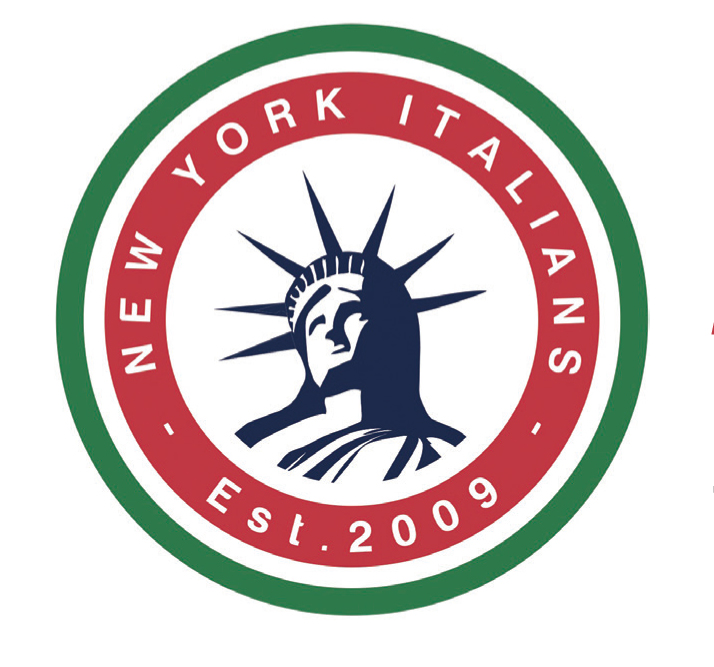 New York Italians is an early childhood bilingual playgroup for children aged 6 months to 4 years old and their caregivers with an Italian native instructor. In a Piccoli class, you can expect to sing traditional Italian songs, play musical instruments, participate in storytelling, delight in colorful scarves and puppets, and move, wiggle, and dance! Instruction is given in Italian. Play, creativity, and imagination is at the heart of everything we do in class. Not only does play bring joy and happiness to children's lives, it's how they learn! Monday 10am-11am Windsor Terrace Brooklyn NY 11218 September 8 - November 17 [no class October 13]. *Ten weeks for $200 Saturday 9:30am -10:15am GUMBO in Boerum Hill Brooklyn NY 11217 September 20 – November 22 *Ten weeks for $225
For More Information
Telephone - 917.453.7067
Email - info@newyorkitalians.org
www.newyorkitalians.org
www.facebook.com/groups/159253824092728/
twitter.com/NewYorkItalians
http://instagram.com/newyorkitaliansPiccoli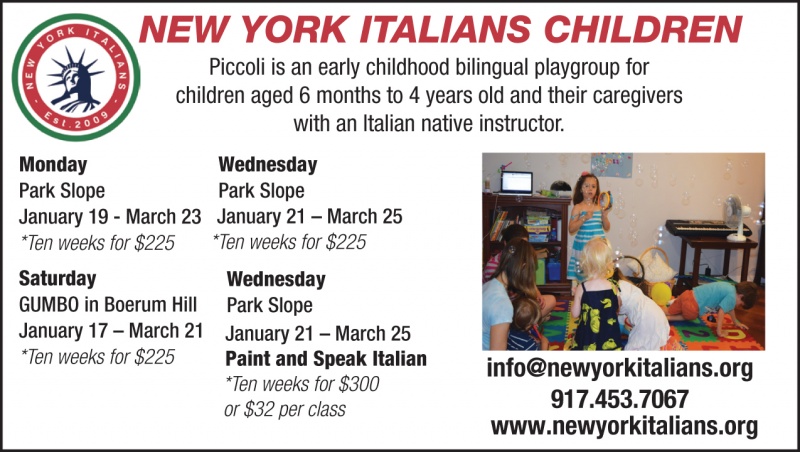 Want to learn more about this business? Send them a direct inquiry.
EDU - PRESCHOOL ALTERNATIVES
In Piccoli, an early childhood, bilingual playgroup taught in Italian by an Italian native instructor, children ages 6 months to 4 years and their caregivers sing traditional Italian songs, play musical instruments, participate in storytelling, and move, wiggle, and dance! Piccoli: Park Slope: Mondays, Jan. 19 to March 23; Wednesdays, Jan. 21-March 25; and GUMBO in Boerum Hill: Saturdays, Jan. 21 to March 21. Paint and Speak Italian: Park Slope: Wednesdays, Jan. 21-March 25. *Ten weeks for $300 or $32 per class. Email or call.