Win the New Wow! Wow! Wubbzy! DVD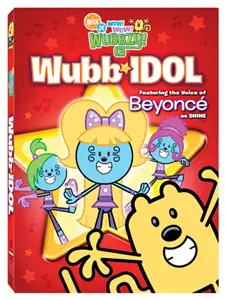 Win a copy of Wow! Wow! Wubbzy!'s second movie, Wubb Idol, out on DVD Oct. 13. Five lucky winners can follow the loveable Wubbzy on his newest full-length adventure featuring Beyonce Knowles in her first-ever voiceover appearance. Beyonce is the voice of Shine, lead singer of the Wubb Girlz - the most awesome girl band in the land! Watch Wubbzy compete in the Wuzzleburg Idol contest for a chance to perform with the Wubb Girlz in Wuzzlewood. But will Wubbzy remember the importance of just being himself?
Just fill out the information below and submit by Nov. 1 to win!
Sorry, this contest is now closed.