NYMetroParents is teaming up with Early Moments to give a few lucky readers a three-month subscription to Baby Einstein Playful Discoveries Book Club! Each prize includes a welcome package featuring Baby Einstein books, a tote bag, discovery cards with a ring and tether, a parent guide, and the Language Nursery audio CD, which introduces your baby to both classical music and seven foreign languages. After three free months, you'll have no obligation to pay or continue your membership.
Baby Einstein books aim to make learning a fun and interactive experience for babies and toddlers, while instilling a love of reading at an early age.
Enter below by December 12 to win!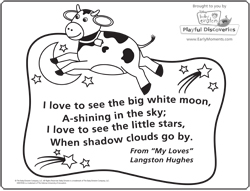 To increase your chances of winning, print out this fun coloring page, have your little one color it in, and mail it - with your name, age, address, and phone number - to the address below:
NYMetroParents Baby Einstein Contest
Attn: Kaitlin Ahern
Davler Media Group LLC
1440 Broadway, Suite 501
New York, NY 10018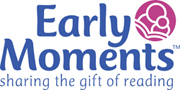 Early Moments is a new company, with a new approach to early literacy and children's book clubs. But it's also an old friend, which has been publishing children's books and operating book clubs for more than 45 years. It supports programs by brands such as Dr. SeussTM, Disney, and Baby Einstein®. Early Moments strives to find fun, creative, and educational ways to make reading a central component of a child's life. The company is committed to being an early literacy resource and encourages parents to read with their child every day, make sure he/she has relevant and engaging books, and set an example as a reader, in order to help promote lifelong reading in their child. For more information, visit www.earlymoments.com.
Sorry, this contest is now closed.