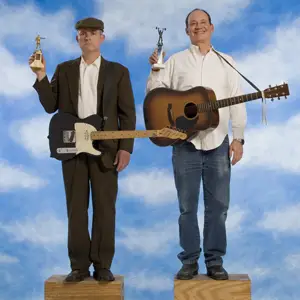 Win a family four-pack of tickets to see
Rise and Shine
with Key Wilde and Mr. Clarke
at Symphony Space in NYC on Saturday, February 13 at 11am.


Key Wilde and Mr. Clarke create a zany musical world where pigs grow as big as tractor trailers, little dogs think they're bullfrogs, and people can go to the moon in a red balloon. With this offbeat and accomplished singer-songwriter duo, fresh musical treats are in store for all ages.

With original, interactive songs ranging in style from bluegrass to '80s punk rock, Key Wilde and Mr Clarke will get everyone up and dancing. Adding to the musical fun will be a multimedia slide show featuring Key Wilde's whimsical illustrations.

For more information, visit www.symphonyspace.org/event/5919-key-wilde-and-mr-clarke.

Enter below before February 5!
Sorry, this contest is now closed.