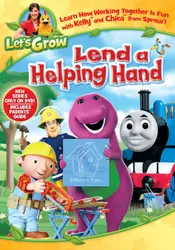 We need your help!
Tell us what you think! Answer the three questions below about standardized testing in New York State - your responses will be included in our March education article.

When you complete the form below, you'll be entered to win a four-pack of fun DVDs, including The Best of Bob the Builder, Barney: Please & Thank You, Thomas & Friends: Splish, Splash, Splosh!, and Let's Grow: Lend a Helping Hand.
Be sure to check out our March issue to see the results!
Sorry, this contest is now closed.