Win tickets to see the
Bari Koral Family Rock Band
in concert!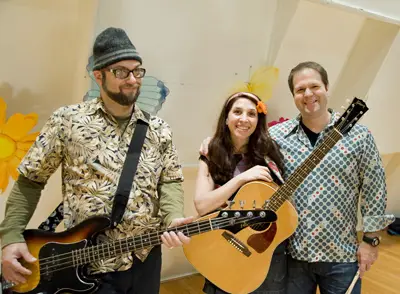 Win a Family Fun Pack featuring 4 free tickets to see the Bari Koral Family Rock Band at 92Y Tribeca on Sunday, January 16, at 11am, part of 92Y Tribeca's Bring Your Own Kid Series (B.Y.O.K).
Called the "IT" girl of kids/family music by New York Magazine, Bari and her band will be rockin' the crowd with fun tunes from her popular kids/family album Rock and Roll Garden, which won the 2010 Nappa Gold Award and Parent's Choice Silver Award. Rock and Roll Garden has been named one of the top 10 kids' albums of 2010 by many family publications, including Time Out Kids. There will be brunch available on site and parking nearby.
Details
What: The Bari Koral Family Rock Band
When: Sunday, January 16 at 11am
Where: 92Y Tribeca, 200 Hudson Street, New York, NY
For more info on the show, visit 92Y Tribeca or Bari Koral
Enter below by
January 6
to win!
Sorry, this contest is now closed.