Win 4 Tickets to Opening Night of
Ringling Bros. and Barnum & Bailey's
Fully Charged Circus!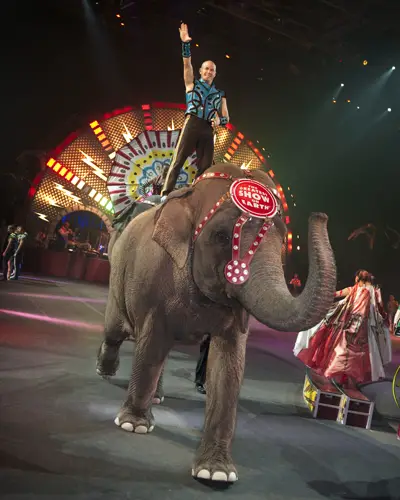 Catch the electrifying 141st Edition of the Greatest Show on Earth as it rolls into Long Island's Nassau Coliseum March 16 at 7:30pm.
The circus' amazing acts include Tabayara, a dynamic animal trainer whose rare ability to communicate with animals allows him to ride rearing stallions at a fully-charged gallop, orchestrate majestic four-ton Asian elephants in a symphony of dance, and stand eye-to-eye with 12 ferocious tigers. You'll also see the fearless Fernandez Brothers, who will perform daring feats of athleticism on the Twin Turbines of Steel, including extreme jumps and twists inside the moving wheels. And The Human Fuse, Brian Miser, will set the arena sky ablaze as he rockets through the air from his self-made human crossbow.
Enter below by
March 9
for your chance to win!
Sorry, this contest is now closed.