Here are 12 fun and low-cost things to do with kids in Connecticut in January 2013, including Disney On Ice, new museum exhibits, and Martin Luther King, Jr. Day events in Bridgeport, Fairfield, Greenwich, Hartford, New Haven, Norwalk, Stamford, and Westport.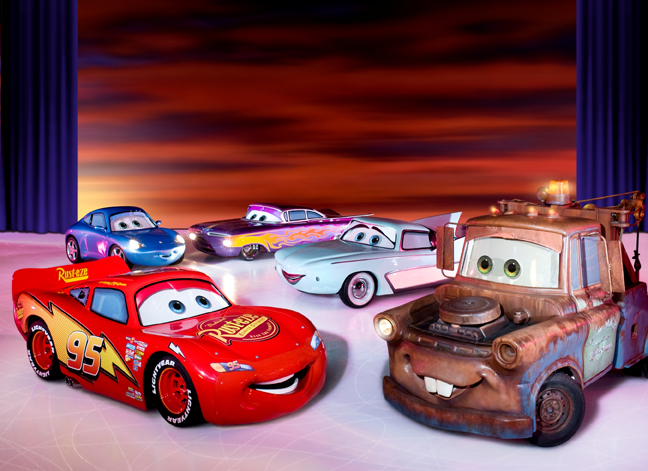 Disney on Ice: Worlds of Fantasy
Jan. 2-6 at Webster Bank Arena, Bridgeport
Jan. 9-13 at XL Center, Hartford
Familiar Disney characters, including Mickey, Minnie, Lightning McQueen, Tinker Bell, and a host of princesses, perform stunts and travel to many scenic locations in Disney On Ice: Worlds of Fantasy, which will stop at two nearby locations this month.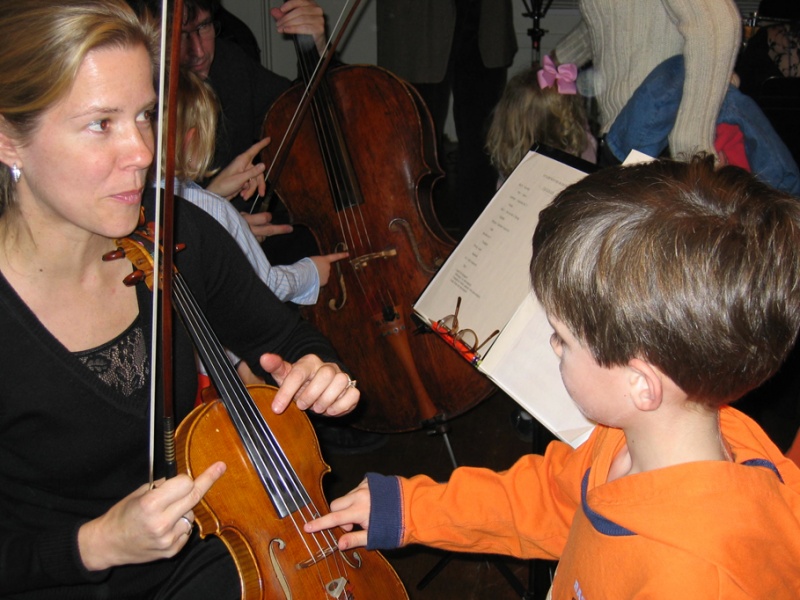 Exploring the Orchestra: Sparkling Strings
Stamford Museum and Nature Center, Stamford
Jan. 13
In this 45-minute interactive program hosted by the Stamford Symphony, children ages 4-8 experience an orchestral concert and are then encouraged to visit with the musicians in order to get a close-up view of their instruments. In this case, kids will learn about string instruments like the violin, viola, and cello. Reservations are recommended.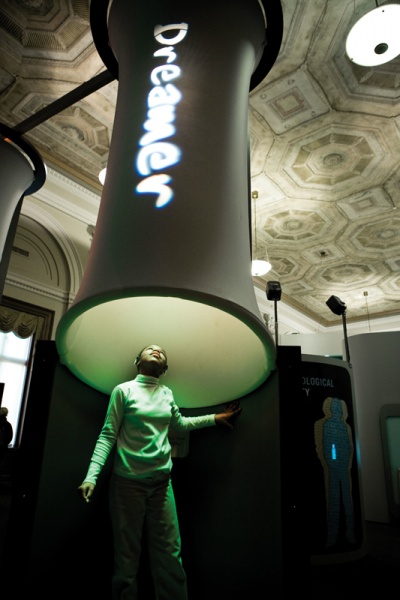 Identity: An Exhibition of You
Connecticut Science Center, Hartford
Opens Jan. 18
Learn all about yourself in Identity: An Exhibition of You!, an interactive exhibit that allows visitors to explore who they are and who they could be. Take a deeper look at your own fingerprints, view your personality as a musical spectrum, discover where your brain stores your identity, map your social connections, and see yourself from new perspectives: your future self, your symmetrical self, and yourself as a new gender or ethnicity.
Celebrating MLK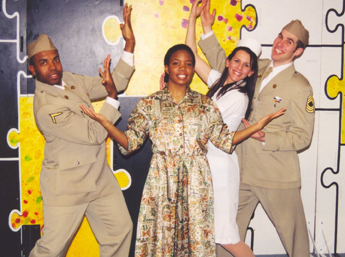 Martin Luther King, Jr. Day Weekend, Jan. 19-21
There are a lot of heroes in fiction, but there's nothing like the real thing. Dr. Martin Luther King, Jr. was a true hero to many people. Each year, we celebrate his life as an inspirational leader who influenced many Americans to come together to fight for African-American civil liberties. To this day, his spirit continues to motivate Americans to protect human rights here and across the world.
Bridgeport
To celebrate the holiday, Beardsley Zoo is offering $5 admission to all visitors on Jan. 21.
Fairfield
Stop by the Fairfield Museum and History Center on Jan. 19 at 2pm to learn about The Life and Times of William Webb, an African-American from Connecticut who fought in the Civil War. Webb's story is told by Kevin Johnson of the Connecticut State Library. Recommended for adults and students in fourth grade and up. Then, on Jan. 21 from 10am-12pm, adults and children ages 8 and older can drop in for a Family Workshop and create a "Freedom Quilt" collage.
Greenwich
At the Bruce Museum's annual Martin Luther King, Jr. Family Day Celebration on Jan. 21, Encore Performing Arts Flying Ship Productions performs Rosa's Ride: The Life of Rose Parks at 11am and 1pm. Students of all ages and abilities can make "I Have a Dream…" buttons and add their self-portraits to the Circle of Friends mural.
Winter Break Out Day: Build and Adapt
Stamford Museum and Nature Center, Stamford
Jan. 21
At Stamford Museum and Nature Center's Winter Break Out Day: Build and Adapt, families can spend a holiday Monday meeting animals and learning how they adapt to their habitats, constructing a shelter in the woods, building something out of snow (weather permitting), and then building some ice-cream sundaes. It's also the last week of the All Aboard Lego train exhibition, which features thousands of Lego pieces designed into cities and pop cultural scenes, and visitors will get a chance to make their own Lego creations.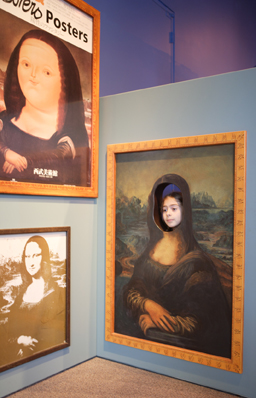 Framed: Step Into Art
Stepping Stones Museum for Children, Norwalk
Opens Jan. 21
At most museums you have to keep a safe distance from the art, but the exhibit Framed: Step Into Art encourages visitors to get up close and personal. Children physically enter the framework of famous paintings, where they can interpret, express, and connect with the artworks. They can take on the role of art gallery director and select works to exhibit in their own galleries, explore the exhibit using Art Hunt Cards, ride a giant chicken attached to a wagon, and set up a camp in the Canadian Rockies and prepare dinner for a group of hungry farmers.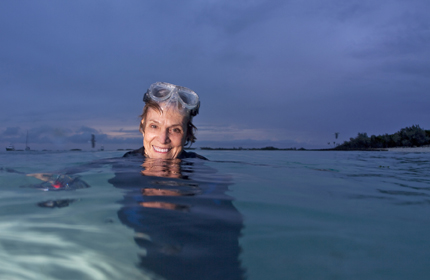 Lecture by Marine Biologist Dr. Sylvia Earle
Maritime Aquarium, Norwalk
Jan. 24
Sylvia Earle, Ph.D., a marine biologist and former chief scientist of the National Oceanic and Atmospheric Administration, has logged 6,000 hours under water and has led more than 50 marine expeditions across the world. Among her other noteworthy achievements, Dr. Earle holds the women's record for deepest solo submersible dive. This month, she'll share her experiences during a lecture at the Maritime Aquarium.
Westport Country Playhouse, Westport
Jan. 27
In Fancy Nancy, The Musical, Nancy is disappointed when she isn't picked to be the lead mermaid in the show Deep Sea Dance. Instead, Nancy is stuck playing a dreary, dull tree. Can she bring her fancy flare to the role, even though it's not the one she wanted? This musical, produced by Vital Theatre Company, is based on the book series by Jane O'Connor and Robin Preiss Glasser. It is recommended for ages 6-10.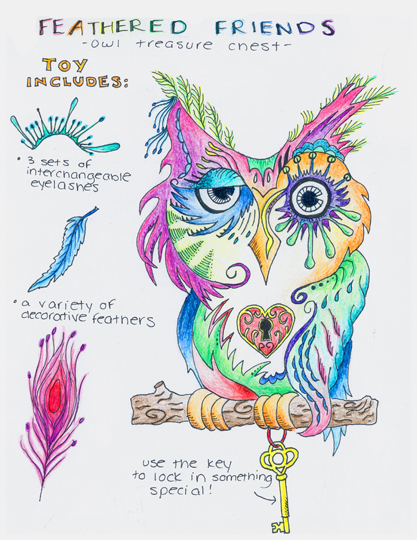 Toy Design Competition
Westport Arts Center, Westport
Entries are due by Feb. 11
Can anything be more fun for a kid than designing his own toy? In Westport Arts Center's Toy Design Competition, children ages 5-12 can submit up to three concepts of a toy straight out of their imagination, be it a manipulative toy, action figure, game, or animated robot. No amount of creativity is too large for this contest.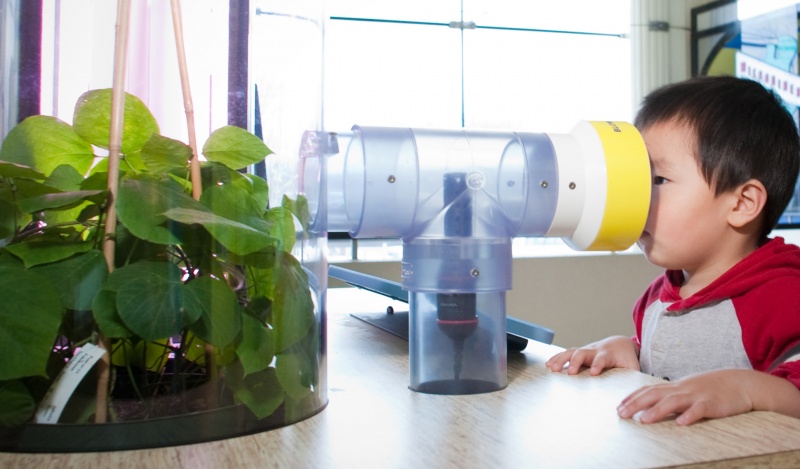 Seasons of Change: Global Warming in Your Backyard
Yale Peabody Museum, New Haven
Through Feb. 24
Learn how climate change is affecting New England in the interactive exhibit Seasons of Change: Global Warming in Your Backyard. Visitors learn about projected coastal flooding for the year 2100 and are asked to share their thoughts about what they would miss most about the current climate.

More Fun
Indoor and Outdoor Ice-Skating Rinks in CT and Beyond
Skiing and Snowboarding in the Northeast
Search our full calendar of events for more fun and low-cost activities in CT and the NYC area