Our roundup of 15 fun and low-cost things to do with kids in Connecticut this March includes family shows, maple sugaring events, and Easter egg hunts in Bridgeport, Danbury, Fairfield, New Haven, New Milford, Norwalk, Ridgefield, Stamford, Southport, West Redding, Wesport, and Wilton.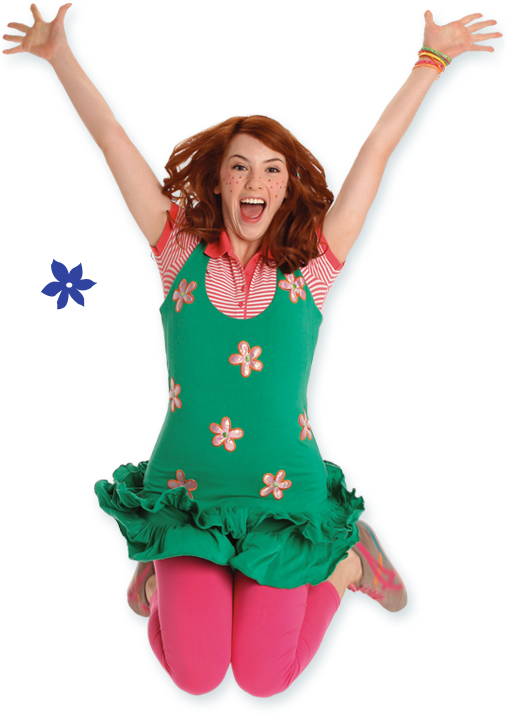 Sensory-Friendly Performance of Freckleface Strawberry The Musical
Downtown Cabaret Theatre, Bridgeport
March 3
More and more venues are offering programs geared towards families who have children with special needs. The Downtown Cabaret Theatre in Bridgeport is joining in by offering a sensory-friendly performance of Freckleface Strawberry The Musical, the critically acclaimed play about a young girl who confronts bullying and learns to love the skin she's in. The play is based on the book by award-winning actress Julianne Moore. In this special pilot project, theater lights will remain on at a low level, there will be a reducation of strobe lighting, and sound amplification will be lowered and remain constant (without abrupt jarring sounds). Children will be free to talk and leave their seats under parental supervision.
Ridgefield Playhouse, Ridgefield
March 9 (two shows)
Jan and Stan Berenstain's beloved children's books transition to the stage in The Berenstain Bears Live. In this musical production, the bears learn life lessons about the importance of family. After the show, meet the bear family in the lobby.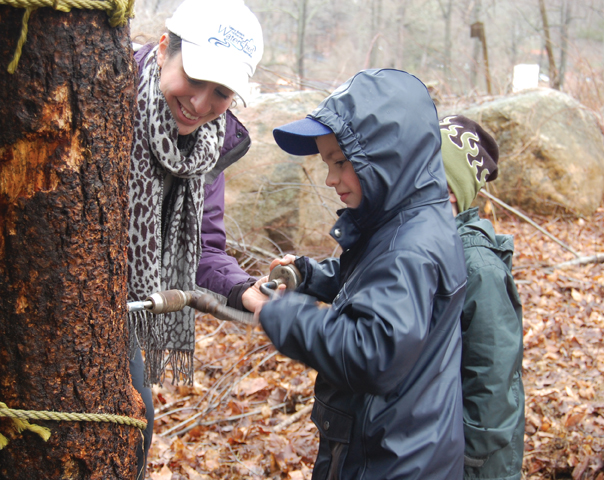 Maple Sugaring Events
Maple sugaring events are hugely popular here in Fairfield. We've rounded up the most fun and affordable of the bunch happening this month in New Milford, Stamford, West Redding, and Wilton.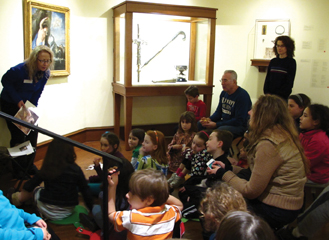 Family Day: Renaissance Art and Culture
Bellarmine Museum of Art at Fairfield University, Fairfield
March 9
The Bellarmine Museum of Art makes it easy for families to introduce young children to art at Family Day: Renaissance Art and Culture. Children ages 4-10 learn about life in Renaissance Europe by taking an age-appropriate tour of the galleries, listening to a story, and creating a craft. FREE!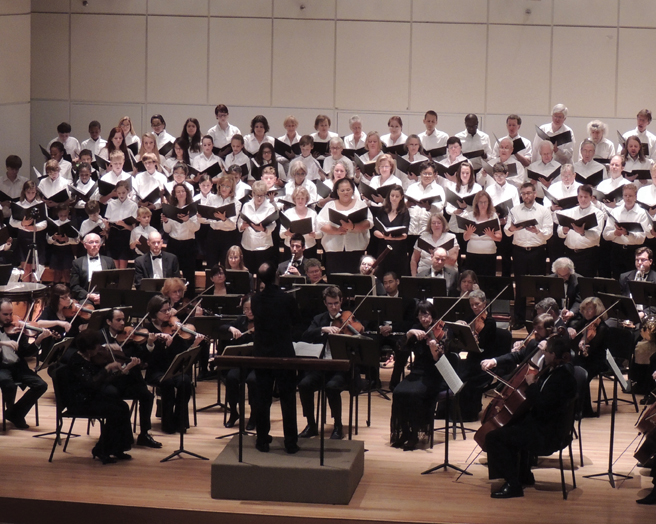 Norwalk Symphony Children's Concert: Peter and the Wolf
Norwalk Concert Hall, Norwalk
March 10
Sunday afternoon is the perfect day of the week to introduce your children to culturally enriching experiences. The Norwalk Symphony Orchestra presents just such an opportunity with its family-friendly performance of Peter and the Wolf, which tells the story of Peter and his animal friends as they snare a wild wolf from the Russian forest. Two-time Tony Award-winner James Naughton will narrate Prokofiev's classic in this concert featuring the Norwalk Youth Symphony and Norwalk Symphony Orchestra.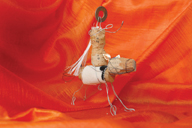 WACky Family Day
Westport Arts Center, Westport
March 10
Local artists are on hand to help provide inspiration for budding young artists at WACky Family Day. Children will use wood, beads, wire, blocks, dice, toy figurines, and recycled board games to create whimsical toy creations. The winners of the 2013 WAC Toy Makers II Toy Design Competition will be announced as well.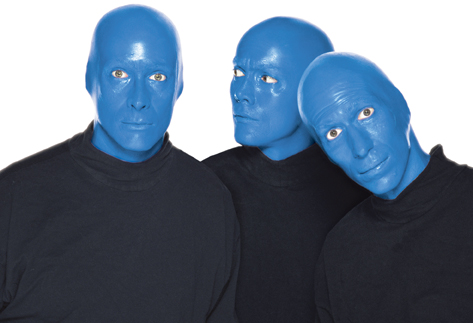 Blue Man Group
Shubert Theater, New Haven
March 14-17
No matter your age or what language you speak, performances by Blue Man Group can be enjoyed across a broad audience because the trio forgoes dialogue to entertain with physical comedy, music, and technology. The award-winning production, which spent many years off-Broadway and is now travelling around the country, makes its way to New Haven this month.
Summer Programs for Children with Special Needs Resource Fairs
The CT Family Support Network is offering two Summer Programs for Children with Special Needs Resource Fairs where representatives from nearby summer camps, recreation programs, and other organizations and programs designed for children with special needs are on hand to address questions. FREE!
• March 13: Broadview Middle School, Danbury
• March 21: Ferguson Library Auditorium, Stamford
For a list of 10 questions to ask the director or staff of a camp for kids with special needs, go to nymetroparents.com/special-camp.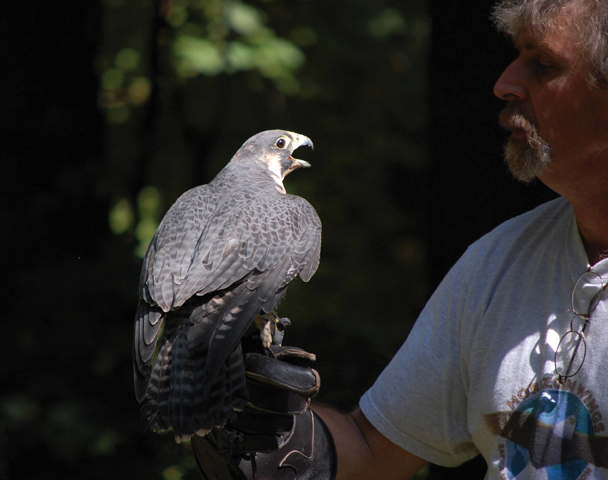 Birds of Prey Program
Pequot Library, Southport
March 16
Four large birds of prey play leading roles in Horizon Wings, Birds of Prey Rehabilitation and Education Program at the Pequot Library in Southport. Visitors will learn how these feathered ambassadors—who are unable to survive in the wild—have learned to adapt to their situation. Beamer the turtle also visits and shows off his artificial leg. Children will be inspired by their stories of survival as they learn about Horizon Wings, a nonprofit dedicated to helping injured wildlife. The program is suitable for children of all ages accompanied by an adult. FREE!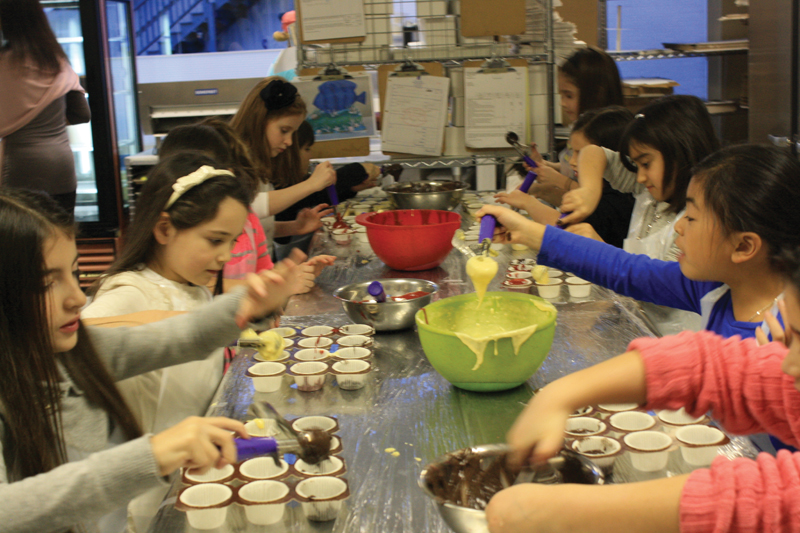 Baking Chemistry for Kids 7-13
CakeSuite, Westport
March 16
In Baking Chemistry for Kids 7-13, students make several critical changes to a recipe to see how alterations affect the final product. The class is designed to give a well-rounded education on the functions of the ingredients, allowing students to apply what they learn to future baking endeavors.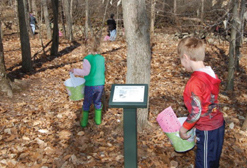 Spring Celebration and Egg Hunt
Woodcock Nature Center, Wilton
March 23
Children bring their own baskets for the Spring Celebration and Egg Hunt at Woodcock Nature Center. A hayride takes families to the trails where the eggs are waiting to be discovered. Afterwards, walk to the Pavilion to color the eggs and create nature-inspired crafts to celebrate the arrival of spring. Call to pre-pay and to sign up for a time slot.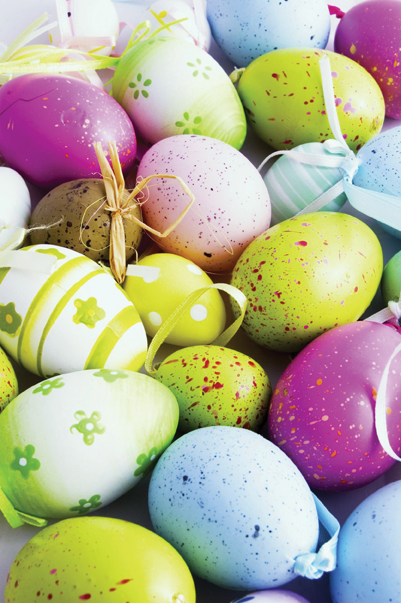 Easter Egg Hunt and Meet the Easter Bunny
Pump It Up, Norwalk
March 28, 30-31
Kids can search for hidden eggs among the inflatables, win prizes, do a holiday craft, enjoy a snack, and meet the Easter Bunny.
More Fun
For even more fun family activities in CT and the NYC area, search our full calendar of events