SEE OUR MOST RECENT GUIDE TO BERRY PICKING IN CONNECTICUT AND THE NYC AREA
---
Looking for a great family outing before summer winds down? Check out our comprehensive 2010-11 guide to farms that offer pick-your-own berries in Fairfield County, Connecticut.
*with additional research by Melanie Baker, Perry Martin, Corey Moser, Nicole Schreiber, and Sarah Wormser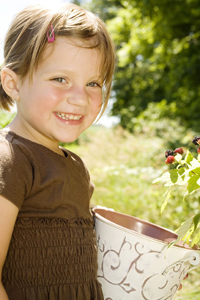 Plump, ripe berries are making their way onto produce shelves right about now, but what could be sweeter than watching your kids scour a local sundrenched farm field for their own basket of fruit? Well, joining in the fun yourself! Stock up on the season's juicy raspberries, blueberries and peaches - picking your own is a great way for the family to pass a lazy afternoon and save a little money on your grocery bill - then head home and bake some fruit-filled goodies with your kids' help (peach pie or blueberry muffins, anyone?).
When you head to one of the farms below, keep in mind that all dates are projected, and produce availability is subject to change. Calling ahead before visiting any of these locations is highly recommended.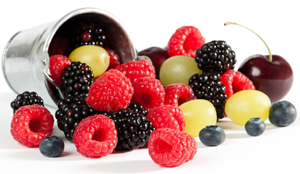 CONNECTICUT
Fairfield County
Candee Farm
456 Morehouse Road, Easton
203-268-5623
Pick-your-own raspberries, end of August till the first frost

Jones Family Farms
Rte. 110 and Walnut Tree Hill Road, Shelton
203-929-8425; www.jonesfamilyfarms.com
Pick-your-own strawberries and blueberries through late August; open 8am-5:30pm Monday-Saturday and 8am-12pm Sundays (blueberry fields closed Sundays and Mondays)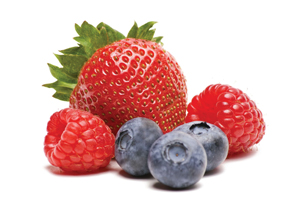 Silverman's Farm
451 Sport Hill Road (Route 59), Easton
203-261-3306; www.silvermansfarm.com
Pick-your-own peaches beginning in July

White Silo Farm and Winery
32 Route 37 East, Sherman
860-355-0271; www.whitesilowinery.com
Pick-your-own, yellow and orange raspberries and blackberries, September-October; special blackberry bushes without thorns; open 10am-6pm Friday-Sunday.
Also see our comprehensive 2010-11 Guide to Pick Your Own Farms in NY, NJ, and CT.