Check out some great activities and events for kids and families scheduled during the month of April in Fairfield County, CT. Whether you're looking to celebrate Earth Day, catch a kid-friendly show, or enjoy the great outdoors, we've got the information your family needs!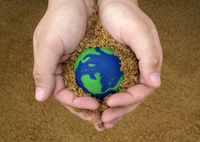 Honor Mother Earth
Celebrate the 40th anniversary of Earth Day at several events going on around Fairfield County during the month of April. Here's a sampling.
The Garbage Museum celebrates Earth Day with a weeklong schedule of events. Each day features a different theme and includes a recycled craft activity. April 13-17. 10am. $3, under 3 FREE. Garbage Museum, 1410 Honeyspot Road Ext., Stratford. 203-381-9571. www.crra.org.
Stepping Stones hopes to educate people on how to be more energy efficient. Effy the Dinosaur and musicians Sirius Coyote make special appearances. April 17. 10am-5pm. $9. The Stepping Stones Museum for Children, 303 West Avenue, Norwalk. 203 899-0606. www.steppingstonesmuseum.org.
The Yale Peabody Museum brings together local organizations to share their efforts and provide ideas to go green. Plant a seed, play games and take home a craft. April 22. 2-6pm. $7, children 3-18 $5. 170 Whitney Avenue, New Haven. 203 432-5050. www.peabody.yale.edu.
At Earthplace, Circus for a Fragile Planet provides green entertainment and information. There will also be live music, crafts, hands-on environmental activities, food, green vendors and exhibits. April 24. 11am-4pm. $5. Earthplace, 10 Woodside Lane, Westport. 203-227-7253. www.earthplace.org.
The New Canaan Nature Center celebrates its 50th anniversary as well as Earth Day. Art-of-the-Sea performs Turtle Island Medicine, a story inspired by Lenape Indians using puppets, masks and live music to convey the dangers of fossil fuels. Reservations required. April 24. 12-3pm. $1, under 4 FREE. New Canaan Nature Center, 144 Oenoke Ridge, New Canaan. 203 966-9577. www.NewCanaanNature.org.
Audubon Greenwich presents Gwendolyn Bounds, a Wall Street journalist, who discusses ways to compost without a traditional outdoor compost pile. April 25. 2:30-3:30pm. $5. RSVP appreciated. Audubon Greenwich, 613 Riversville Road, Greenwich. 203-869-5272. www.greenwich.audubon.org.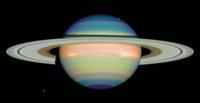 Ring around the Planet
Come to the Observatory at the Stamford Museum and Nature Center to learn about Saturn at Astronomy Nights. There will be a presentation followed by a visit to view the night sky through a 22-inch telescope. April 2, 7pm. $3, children 5-17 $2. Stamford Museum and Nature Center, 39 Scofieldtown Road, Stamford. 203-322-1646. www.stamfordmuseum.org.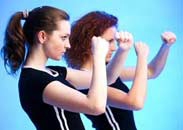 Safety Workshop
Certified self defense instructor Michael Robin teaches mothers and daughters strategies to protect themselves in Mother/Daughter Self-Defense Workshop. Registration required. April 3 at 2pm. FREE. Westport Public Library, 20 Jesup Road Westport. 203 291-4800. www.westportlibrary.org.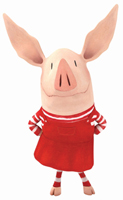 Eat With a Pig, Not Like a Pig
Join Olivia at Family Fun Night with Olivia for a light dinner, hands-on activities, stories and a photo with the popular pig. April 9 at 6pm. $12. Stepping Stones Museum for Children, 303 West Avenue, Norwalk. 203-899-0606. www.steppingstonesmuseum.org.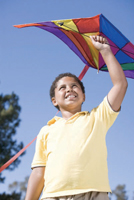 Watch Out for Trees
Make a simple yet effective kite at Earthplace's Up Up and Away: Kite-Making Day. Kites will be easy enough for a 3-year-old to make and are certain to fly! Kids, along with an adult, decorate and fly their kites in the fields at the center. April 10 at 2:30pm. Earthplace, 10 Woodside Lane, Westport. 203-227-7253. www.earthplace.org.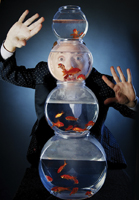 Poof!
Magician Bradley Fields transports audiences from Coney Island to the Himalayas in Out of Thin Air. Weaving illusion, comedy, poetry, and mime, Fields has been compared to Marcel Marceau, Charlie Chaplin, and Harpo Marx. He has performed before rock concerts and at the Gaslight and The Bitter End in New York City. April 10, 3pm. $15-$25. Shubert Theater, 247 College Street, New Haven. 203-562-5666. www.shubert.com.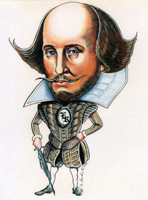 Shakespeare for Kids
The Hampstead Stage Company introduces William Shakespeare and his plays to young people at the Westport Public Library on April 10 at 2:30pm. Experience Shakespeare's classics through his own eyes as he writes his famous plays. Ages: YE, TW. FREE tickets available in the Children's Library beginning at 9am on the day of the performance; space is limited. 20 Jesup Road, Westport. 203-291-4810. www.westportlibrary.org.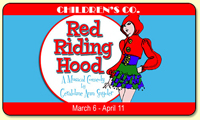 Watch Out For That Wolf
A vaudevillian take on the traditional story, Red Riding Hood injects pie-throwing, roller skating and humor into this action-packed production. Saturdays and Sundays through April 11; showtimes at 12pm and 2:30pm. $15.50. Downtown Cabaret Theatre, 263 Golden Hill Street, Bridgeport. 203-576-1636. www.dtcab.com.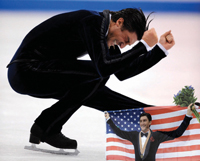 Family Entertainment On Ice
Olympians from Vancouver, including silver medalist Sasha Cohen and 2009 World Champion Evan Lysacek, will perform at the Smucker's Stars on Ice Tour, April 20 at 7pm. All ages. Tickets are $25.25-$80.25 and are available at the Arena CLICK IT or TICKET Box Office, Ticketmaster.com, all Ticketmaster outlets, or by phone at 800-745-3000. Arena at Harbor Yard, 600 Main Street in Bridgeport. 203-368-1000. www.arenaatharboryard.com.
COUNTY HIGHLIGHTS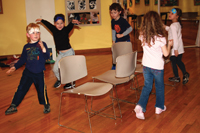 Old-Fashioned Fun
Learn to play like the Victorians at Barnum Museum's Parlour Games. Named for the room where friends and family gathered, these games take place in the education room of the museum. Crafts will be part of the activities. April 13 and 15 at 2pm. $8; $5 children 4-17. The Barnum Museum, 820 Main Street, Bridgeport. 203-331-1104. www.barnum-museum.org.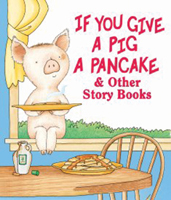 Pigs, Worms, Princesses, and Pirates
A 60-minute musical brings to life seven children's stories in If You Give a Pig a Pancake & Other Story Books. Such familiar tales as Diary of a Worm, Fluffy the Classroom Guinea Pig and How I Became a Pirate are just a few of the tales retold in musical format. April 17 at 11am and 2pm. $15. The Ridgefield Playhouse, 80 East Ridge, Ridgefield. 203-438-5795. www.ridgefieldplayhouse.org.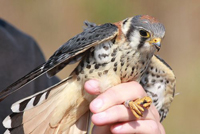 Keeping Track of Birds
Come learn about bird banding, the practice that licensed Connecticut Audubon Society volunteers have been doing for over 30 years. More than 18,000 birds have been mist-netted, documented, banded and released unharmed by these volunteers. Learn more at the center's Bird Banding Demonstration. Inclement weather postpones the program to Thursday morning. Pre-registration required. April 28 at 7:30am. $13 ($39 family max). The Birdcraft Museum, 314 Unquowa Road, Fairfield. 203-259-0416. www.ctaudubon.org.
An Astronaut's View
Travel through space at the Imax theater at the Maritime Aquarium. Onscreen is Hubble, a film chronicling the story of the Hubble space telescope, considered one of the most important scientific instruments since Galileo invented the original telescope. The film was shot in May 2009 by astronauts aboard a space shuttle. Through June 24. 11am, 1pm, and 3pm. $9, children 2-12 $6.50. The Maritime Aquarium, 10 Water Street, Norwalk. 203-852-0700. www.maritimeaquarium.org.
For even more activities and events in Fairfield County, take a look at our Online Calendar.
Planning a trip into Manhattan? Check out kid-friendly NYC events.