SEE OUR MOST RECENT HEALTH & WELLNESS GUIDE FOR FAMILIES IN FAIRFIELD COUNTY, CT
---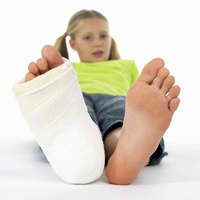 In this comprehensive guide to family health and wellness services in Fairfield County, Connecticut, you'll find pediatricians and doctors, dentists, hospitals, medical centers, gyms, sports programs, and more, all in your area.

A WAY TO LEARN
175 Post Rd West, Westport
(203) 557-0939
New location: 666 Glenbrook Rd, Stamford

A Way to Learn is pleased to announce the opening of their second location in Stamford September 7th. The office will service students of all ages and abilities in the form of intensive tutoring, social skills sessions, and test-preparation. A Way to Learn specializes in reaching students with learning disabilities such as dyslexia, processing disorders, executive function disorders, autism spectrum disorders, ADHD, and emotional and behavioral challenges. All teachers are certified and highly trained as they deliver fun, engaging, multi-sensory lessons that support their public, private or home school programs.

ARIS, JAMES T., DMD, FAGD, PC
67 Old Ridgefield Rd, Wilton
(203) 762-5100

Excellence in dentistry is the first priority of the Wilton Center Family Dentistry staff and Dr. James T. Aris. A 1987 graduate of the University of Pennsylvania Dental School, Dr. Aris also received the prestigious Fellowship Award from the Academy of General Dentistry. "This honor confirms my commitment to staying current with the latest techniques and education in dentistry to serve my patients." Aris is a member of the American Dental Association, Connecticut State Dental Society, Academy of General Dentistry, and past president of the Greater Norwalk Dental Society.

AUTISM STRATEGIES AND PROGRAMS, LLC
303 Linwood Dr, Ste 2A, Fairfield
(203) 258-0424
A.S.A.P provides behavioral and educational services for children with autism in home and school settings. Utilizing a variety of teaching strategies including applied behavior analysis, verbal behavior, direct and incidental teaching, a behavioral support team will individualize programs based on the child's needs. We are committed to improving the lives of individuals on the spectrum by providing creative, comprehensive, quality programs.

BRAIN BALANCE ACHIEVEMENT CENTER OF NORWALK
15 Cross St, Norwalk
(203) 847-3000

Is your child struggling with academic, social or behavioral issues? If so, our Brain Balance Program (TM) can help. The program is a ground-breaking, drug-free approach involving physical and cognitive activities combined with dietary change all aimed at restoring harmony among the brain's hemispheres. The center is devoted to working with families affected by ADHD, OCD, Tourett's syndrome, dyslexia, learning disabilities, spectrum disorders, and the like. Please call our office to reserve seating for our next free parent event.

CHEN, JOSEPHINE K, M.S., CCC, LLC
100 Melrose Ave, Ste. 201, Greenwich; (203) 869-8272
5 Mott Ave, Norwalk; (203) 857-0900

For diagnostic evaluation of speech and language disorders, and complete treatment by trained speech-language pathologists, many people in Fairfield County regard the team at Josephine K. Chen, MS, CCC, LLC as leaders in their field. Ms. Chen and her well-trained staff have years of professional experience and provide treatment for ages birth to adults. Speech and language problems can impact the education and well-being of children and adults. Ms. Chen and her clinicians successfully treat all types of communication disorders, including articulation, receptive and expressive language, language-based learning disabilities, voice, stuttering/cluttering, swallowing and feeding.

CHILDREN OF THE SOUND
Norwalk (Double Tree Hotel); (203) 803-5557
Norwalk (Courtyard by Marriot); (203) 536-5601
Rye, NY; (203) 858-7135
[email protected]
Children of the Sound is the first private swim school of Fairfield County. We emphasize gentle and patient encouragement to help children progress at their own levels of learning readiness. Facilities have comfortable seating around the pool so that parents and siblings can watch their swimmers' progress. We believe that regular and consistent exercise, such as swimming, greatly improves a child's health, and promotes coordination and concentration. Most of all, we make it fun! We are growing as we expand into Rye, NY.

CHO'S TAE KWON DO
5 Oak Street, Greenwich
(203) 661-8611

Cho's TaeKwonDo of Greenwich is a martial arts school focused on the learning and health benefits of its students. Owned and operated by instructor Michael Cho (a third degree black belt and certified master in Kumyedo sword training), Cho's Tae Kwon Do encourages growth for all students by promoting physical well-being and exercise as well as mental strength. Physical benefits often seen in students are increased attention span, coordination, improved flexibility, endurance, and muscle memory.

DYNAMIC MARTIAL ARTS
606 Post Rd East, Westport
(203) 454-7766

www.westportkarate.com Dynamic Martial Arts Family Center is the oldest, largest established martial arts school in Fairfield County. Our mission is to bring quality, professional martial arts instruction to every family member. We feature age appropriate programs for children starting from age three, and the best birthday parties around. All classes are taught by our ACMA certified Black Belt instructors. Families grow with us. Special needs kids are welcome. Adults can choose from Kempo Karate, Haganah, Dynamic Fitness and Personal Training. Stop in, or call for registration and a schedule of classes.

EAGLE HILL SOUTHPORT
214 Main St, Southport
(203) 254-2044

Eagle Hill Southport, located on the harbor in the historic village of Southport, is a non-profit independent school for children with learning disabilities. Serving boys and girls ages 6 to 15 in a supportive, structured, success-oriented environment, the 4:1 student/staff ratio allows for individualized instruction to address the learning style and level of each child. Offering full-year and summer programs, the school is transitional and non-graded, designed to reinforce students' skills through tutorials and small group classes that prepare them for a return to more traditional placements.

FAIRFIELD HORSE AND PONY
Fairfield
(203) 767-9795; [email protected]

New in the County, Fairfield Horse and Pony is a great place for kids who love horses. We offer vacation break camps, birthday parties, and lessons. Our camps and workshops include lessons, arts and crafts, basic horse care, and grooming. Kids will also learn about horse history and breeds in a fun, nurturing environment. We plan to host fun volunteer community events for local charities and feel it's a great way for kids to learn about making a difference. Pony parties are planned on weekends where kids can enjoy our big wonderful party room.

FELDER, DR. CAROL
606 West Ave, Suite C, Norwalk
(203) 847-1122
Dr. Felder is dedicated to providing comprehensive dental care for children and adults with a gentle touch. The new state-of-the-art office is comfortable, relaxing and child-friendly. She graduated from Howard University College of Dentistry and completed a mini residency in pediatric dentistry at the University of Florida. Dr. Felder currently serves as the dental consultant for three child care centers in Norwalk. She is certified in ClearCorrect teeth straightening and offers Zoom Whitening. She offers convenient after-school and Saturday hours.

JANNETA BOHLANDER & ASSOCIATES, LLC
111 East Ave, Suite 205, Norwalk
(203) 521-0805

Janneta Bohlander, LMFT specializes in the treatment of adults and children suffering from Generalized Anxiety Disorder (GAD), Obsessive Compulsive Disorders (OCD), Social Anxiety and depression. Clients are treated using the latest Cognitive Behavioral Therapy (CBT) treatment plans, which empirically have been found to be successful. CBT is considered the "blue ribbon" intervention for these disorders. Ms. Bohlander also helps children with social skills deficits and often incorporates portions of contemporary movies that children are familiar with to visually reinforce appropriate social skills and show how others manage their anxiety.

KELLEY, BRITTANY W., MSW, LCSW
10 South 8 School Street, Bethel
(203) 312-7033

I am a licensed clinical social worker with years of experience working with children, adolescents, and their families. I offer individual, family, and group therapy sessions treating depression, anxiety, post traumatic stress disorder, grief, pregnancy/infertility, social skills building, anger management, life transitions, parenting skills, and behavioral problems. We can meet for sessions in my Bethel office location or through the internet via a telemedicine service. Please see my website for more details.

LASHER, MIKARU S., PH.D.
128 East Avenue, Norwalk
(203) 803-5662

"Miki" Lasher is a licensed psychologist who provides psychological evaluations of children and adolescents of all ages, from toddlers through college-aged young adults. A psychological evaluation can help parents to better understand their child's developmental profile and individual skills or areas of need. Parents consult with Dr. Lasher when they have concerns about their child, such as delays in development, symptoms of autism spectrum disorder, problems with attention and behavior, emotional issues, and difficulty learning in school. Dr. Lasher earned her doctorate from Wayne State University.

LEE, DR. SUHO
35 Copps Hill Rd, Suite 6, Ridgefield
(203) 403-2525

Pediatric Dentists are sub-specialists within the field of dentistry that care for pediatric patients and meet their specific needs. Many children fear going to the dentist because of an early unpleasant or sometimes, traumatic experience. This is especially true for kids who have mental, physical or behavioral special needs. Dr. Lee has been additionally trained in behavior management, to alleviate children's anxiety of dental visits and prevent becoming "dental phobic" later in life. He's also a member of American Academy of Pediatric Dentistry, American Board of Pediatric Dentistry and an academic staff member at Danbury Hospital.

MASSAGE ENVY
275 Post Rd East, Westport
(203) 571-1234
Relax, Massage Envy can help you achieve balance. We offer massages and facials. Get a great massage that fits your busy schedule and budget! Visit our new Westport location in Playhouse Square. Massage Envy's professional massage therapists tailor each session to address your specific issues. Whether you want to reduce stress, relieve aches and pains, or treat a chronic injury, you can always find relaxation. Our new Murad Healthy Skin facials feature specially formulated products from world-renowned Murad, Inc; founder/CEO Dr. Howard Murad has devoted his life to making beautiful, healthy skincare products.

NEXT DIMENSION GYMNASTICS
25 Lindeman Dr, Trumbull
(203) 372-3222

Next Dimension Gymnastics is where happy children build athletic skills and confidence while the enthusiastic staff encourages self esteem and skill development. It is one of the most advanced gymnastics centers in Connecticut with almost 15,000 spectacular square feet of world class gymnastics equipment and a regionally and nationally recognized coaching staff. Our preschool and after-school programs allow children from 18 months and older to participate in gymnastics. We also offer a wide range of classes to meet various skill levels and the best birthday parties for children ages 4-12.

PARKER, ANDREW J., M.D.
148 East Avenue, Suite 2-I, Norwalk
(203) 866-8121

Dr. Parker's expertise and extensive training in Pediatric ENT allows him to help you make important decisions regarding your child's tonsils, adenoids and ears. Please call our office, or stop by to pick up your complimentary copy of "What Every Parent Should Know About Tonsils, Adenoids and Ear Tubes."

REPRODUCTIVE MEDICINE ASSOCIATES OF CONNECTICUT
Locations in Norwalk, Danbury, Cos Cob
(800) 865-5431

Patient care at Reproductive Medicine Associates of Connecticut begins with a partnership between patients and an award-winning team of fertility doctors. Patients have the opportunity for adjunct services from acupuncturists, mental health professionals, nutritionists, and others. Based on individual patient needs, personalized fertility treatment plans may include in vitro fertilization (IVF), intracytoplasmic sperm injection (ICSI), intra-uterine insemination (IUI), egg donation and preimplantation genetic diagnosis (PGD).

THE SADKHIN COMPLEX®
253 Riverside Avenue, Westport
(203) 557-9777

Lose 5-10 percent of your body weight in the first 10 days. For over 25 years, we have successfully helped people improve their health, looks, and quality of life. The Sadkhin Complex® has set a worldwide standard for natural, drug-free, and rapid weight loss using acupressure to effectively curb the hunger and cravings typically associated with a restricted diet. With the help of our experienced practitioners, the program is customized to your personal needs. Our program is 100 percent drug-free, does not require any special food or products, and is easy to maintain.

SHAH, DR. PURVI
Adult and Pediatric Allergy, Asthma and Immunology
Advanced Allergy and Asthma Care
107 Newtown Rd, Suite 1C, Danbury; (203)748-7433
901 Ethan Allen Highway, Suite 101, Ridgefield; (203) 438-9641

Purvi P. Shah, M.D. specializes in Adult and Pediatric Allergy, Asthma and Immunology. Dr. Shah evaluates diagnoses and manages disorders of the immune system such as seasonal allergies, allergic reactions to food, drugs and insect bites, eczema, recurrent sinus and lung infections. We currently offer Allergy/Immunology and Asthma services in both our Danbury and Ridgefield offices, including early morning and evening appointments. Our office is child friendly with video games and interactive videos. Dr. Shah is a proud mother of two children and is active within the Ridgefield/Wilton community herself.

STAMFORD HOSPITAL
30 Shelburne Rd, Stamford
(203) 276-7516

Stamford Hospital is a not-for-profit, community teaching hospital that has been serving Stamford and surrounding Connecticut communities for more than 100 years. We have 305 inpatient beds in medicine, surgery, obstetrics/gynecology, psychiatry, and medical and surgical critical care units. Our Services of Excellence include the Orthopedic Institute, Heart and Vascular Institute, Bennett Cancer Center, and our Women's Health program. We are an affiliate of Columbia University College of Physicians and Surgeons and partner with the University for its teaching programs in internal medicine, family practice, obstetrics/gynecology and surgery.

STAMFORD OPHTHALMOLOGY
1351 Washington Blvd, Stamford
(203) 327-5808

The doctors and staff at Stamford Ophthalmology are dedicated to providing our patients with the highest quality ophthalmic care with kindness, compassion and efficiency. Dr. Andrew Wolf specializes in all aspects of pediatric eye care, from prescribing glasses to the management of complex surgical problems-including strabismus (eye misalignment), pediatric cataract, and tear duct obstruction. Stamford Ophthalmology offers state-of-the-art examining facilities for children and an optical shop with a wide selection of pediatric eyeglasses and contact lenses. Convenient after-school and Saturday hours are available.

SUPERKIDS
898 Ethan Allen Highway, Ridgefield
(866) 944-9558; [email protected]
Barbara Cooper and Nancy Widdows founded SuperKids in 1999 to fill a gap in services for children and teens with social learning needs. Since then, SuperKids has grown into a multifaceted practice offering therapeutic, after-school groups, and individual therapy in four locations, providing professional trainings as CT CEU providers, and consulting to school districts. Barbara and Nancy have also authored two popular workbooks and are senior advisors for SocialSkillsCentral.com. The staff offers parent coaching for families interested in receiving help with home issues and cognitive-behavioral therapy to teach social cognition and develop coping strategies.

VALLEY PEDIATRICS OF GREENWICH
25 Valley Dr, Greenwich
(203) 622-4301

Dr. Juan is a board certified Pediatrician, seeing patients from birth through college. Dr. Juan believes his patients deserve state-of-the-art care in a personal, family-oriented setting. His office has separate entrances and separate exam rooms for well and sick patients. Sick patients are seen on a same-day basis, and well exams can be made Monday through Friday as well as Saturday mornings for the convenience of working parents. The office is bright and cheerful and has ample (underground) parking in an elevator building. He is affiliated with Greenwich Hospital. Most insurances are accepted.

WORLD CHAMPION TAEKWONDO
Westport (203) 454-8222
Fairfield (203) 319-1333
Ridgefield (203) 431-4555

"Thank you for the wonderful lessons! In your class, Ross learns more quick moves and powerful kicks. You have a real gift for working with the kids. World Champion Taekwondo has been a wonderful experience for our child; positive reinforcement and strong leadership keeps him encouraged and enthusiastic to achieve." -Kathryn C. (Fairfield School) At World Champion Taekwondo, we help students of all levels and ages learn discipline, self-confidence, respect, focus, teamwork, cooperation, and more. Visit us in Fairfield (new location) Westport and Ridgefield.