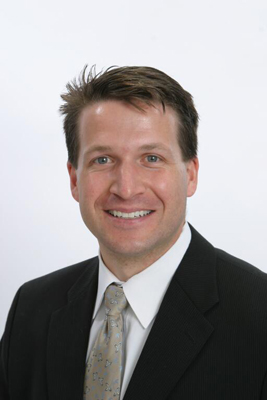 When Cass Burrell, DMD, talks about the technology he uses in his orthodontic office, it might initially sound like a commercial for Apple products. "I can view patient records on my iPhone anywhere I go," Dr. Burrell says. "Patients can call me, and I can get their records on the phone while I'm talking to them. I can even see what we did at their last appointment."
While Dr. Burrell doesn't endorse Apple products, his office, First Impressions Orthodontics, is all about using the latest technology to make the patient experience as comfortable and seamless as possible. That includes using the latest technology in braces, like Invisalign and In-Ovation. It also includes amenities like flat screen TVs above each orthodontic chair and a modern waiting room with video gaming systems and Mac computers. These amenities, along with a quiet waiting room and coffee bar, allow Dr. Burrell to treat kids, adolescents, and adults in an age-neutral atmosphere that has something for everyone.
Dr. Burrell opened First Impressions in August after working several years with Kids First Pediatric Dentistry, where he became proficient in treating patients with special needs.
Dr. Burrell is accepting new patients. First Impressions Orthodontics is located at 1476 Post Road in Fairfield. For more information: 203-292-9595 or www.fairfieldorthodontist.com.