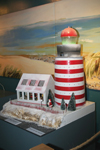 A Bright Exhibit
Expect bright things from the Festival of Lighthouses at the Maritime Aquarium. This annual exhibit features more than 20 handcrafted lighthouses made from unexpected sources; previous years' entries have been created from materials including credit cards, sea glass, and paper clips. Visitors are encouraged to vote for their favorite; the winning builder will receive $1,000. On view November 14-January 18, 2010. 10am-5pm daily. All ages. $11.75, children 2-12 $9.75, seniors 62+ $10.75. Maritime Aquarium, 10 North Water Street, Norwalk. 203-852-0700. www.maritimeaquarium.org.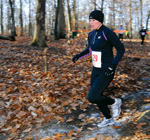 A Family Fun Run
Lace up your sneakers and dash over to the TARGETRAINING Cranbury Park Challenge 5K, on November 15, where there's something for everyone. The off-road experience will take runners through the park's trails and fields. Cross the finish line for refreshments and awards. And for aspiring young track-and-field stars, the kids' challenge awaits. Pre-register on Active.com through November 13. Race day registration 7-8:30am; race begins at 9am. All ages. $35 registration fee includes long-sleeve t-shirt. Cranbury Park, 300 Grumman Avenue, Norwalk. www.targetraining.com.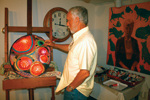 Admire Artwork
Artwork created by area artists will be on display during Fall Open Studios Weekend, November 6-8, at the Loft Artists Association in Stamford. 203-323-4153. www.loftartists.com.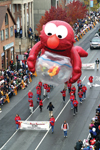 Balloons on Parade
What's better than a giant Elmo balloon floating over the city streets? Elmo with some high-flying friends, including Bob the Builder, Curious George, and Oscar the Grouch, that's what! Add in marching bands and floats, and you have a moving party. The UBS Parade Spectacular steps off on November 22 at noon from Summer, heads to Broad, and then proceeds to Atlantic. All ages. FREE. Stamford Downtown Special Services District, Downtown Stamford, Stamford. 203-348-5285. www.stamford-downtown.com.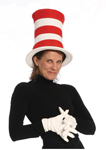 Dr. Seuss Sings
What kind of cat wears a hat? Do you know what Gertrude McFuzz does? And have you ever heard of an elephant named Horton - who hears a Who? Get answers to these curious questions and more at Seussical, the musical, inspired by Dr. Seuss's tongue-twisting tales. November 1, 1 and 3pm; November 2, 10am. For grades pre-K-4. $15, children $12; ArtsBound series $7. Quick Center for the Arts, Fairfield University, 1073 North Benson Road, Fairfield. 203-254-4010. www.quickcenter.com.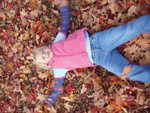 Fall into Autumn
Fall into Awesome Autumn Day, where you can jump in a giant leaf pile/maze and sip hot cider around a campfire. November 3, at the New Canaan Nature Center in New Canaan. 203-966-9577. www.newcanaannature.org.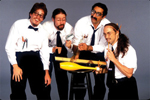 Four for Flying
See the juggling comedy troupe, The Flying Karamazov Brothers, who blend nouveau cirque, visual music, dance, and theater into their new show, 4Play. $30, children and seniors $25 (children and senior tickets only available through the Box Office). November 8, 2pm and 5pm. All ages. The Ridgefield Playhouse, 80 East Ridge Avenue, Ridgefield. 203-438-5795. www.ridgefieldplayhouse.org.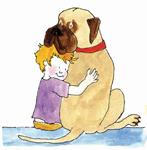 From Storybook to Stage
Follow the adventures of a boy and his best friend, who happens to be a 182-pound puppy, in this musical tale. Henry and Mudge is based on the bestselling book series by Cynthia Rylant. Recommended for ages pre-K-3. November 15, 1 and 4pm. $15. Westport Country Playhouse, 25 Powers Court (off Route 1), Westport. 203-227-4177. www.westportplayhouse.org.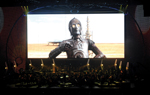 From Tchaikovsky to Chewbacca
Hear the music from all six of John Williams' Star Wars scores, as performed by the Royal Philharmonic Concert Orchestra and a full chorus. The actor Anthony Daniels, aka C-3PO, narrates Star Wars in Concert, while scenes from the films play on a three-story-tall screen. The live music and footage combine to create a metaphysical experience not unlike a Jedi Mind Trick. Arrive at 6pm to see Star Wars costumes, props, and artifacts. November 10 at 7:30pm. All ages. $35 and up. Arena at Harbor Yard, 600 Main Street, Bridgeport. 203-368-1000. www.arenaatharboryard.com.
Good Old-Fashioned Fun
See what dolls, toys, and teddy bears looked like long before Moxie Girlz, Robosapien robots, and Build-A-Bear were born. Just in time for those holiday wish lists, the Stamford Museum and Nature Center unwraps its exhibit of all things fun and furry: Dolls, Toys, and Teddy Bears: Playthings of Yesteryear. The collection, borrowed from private toy chests, dates from the late 1800s through the 1950s. In addition, automobile toys from the 1930s and 1940s will be on display. The fun begins on November 7 and continues through January 10, 2010. Monday-Saturday, 9am-5pm; Sunday, 11am-5pm. All ages. $8, $6 seniors 65+ and students 18+, $4 children 4-17, FREE children 3 and younger. Stamford Museum and Nature Center, 39 Scofieldtown Road, Stamford. 203-322-1646. www.stamfordmuseum.org.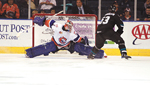 Hockey at the Harbor
Score a seat in this family-friendly venue to see professional ice hockey up close. The Sound Tigers are part of the American Hockey League; each game is a chance to root for players before they skate off to the NHL. This month's home games: November 4, 7, 8, 15, 25, 27, 29. Check calendar listings or website for times. All ages. $18, $24, $29 and up. Arena at Harbor Yard, 600 Main Street, Bridgeport. 203-368-1000. www.arenaatharboryard.com.