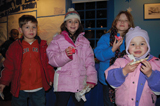 Holidays on the Farm
The Stamford Museum and Nature Center invites visitors to leave behind the stresses of the season and celebrate Holidays on Heckscher Farm, on Fridays, December 4, 11, and 18. Admission to the museum and nature center is free on each of these days. The museum's galleries will be open to the public, with two holiday-themed exhibitions: "Visions of Gingerbread: The Sweetest Architects" and "Dolls, Toys & Teddy Bears: Playthings of Yesteryear." Special activities begin at dusk (around 4pm) and include a stroll along a luminary path on Heckscher Farm as well as free refreshments in the barn. At 7 pm, visitors can stop in at the observatory to see The Star of Bethlehem and stay till 8pm for the open observatory hours. This event is suitable for all ages. Located at the Stamford Museum and Nature Center, 39 Scofieldtown Road, Stamford. For more information, call 203-977-6538 or visit www.stamfordmuseum.org.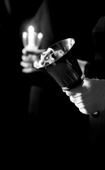 Holiday Hymns
The Greenwich Choral Society opens its 84th season at Christ Church Greenwich on December 5, with traditional carols and anthems. 254 East Putnam Avenue, Greenwich. 203-869-6600. www.christchurchgreenwich.org.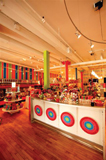 Home Sweet Home
To celebrate the holiday season, Sweet Rexie's sweet shop will host three gingerbread house decorating workshops this month. Sweet Rexie's moved from South Norwalk to downtown Fairfield in late November. The new store is a sugar-lover's haven, with more than 200 varieties of candy and gourmet confections; it also sells gift baskets, candy-themed toys, and colorful children's clothing.
Workshops will take place December 6, 1-2:30pm and December 15 and 16, 4:30-6pm. Each gingerbread artiste will be equipped with a pre-assembled house, courtesy of Michellina's Bakery in Wilton, and all the sweet adornments they need (courtesy of the store's giant candy wall) to make a festive, delicious creation. Cost is $22 per house. Prepaid reservations are required; space is limited. To reserve a spot, call 203-254-3254. Sweet Rexie's is located at 1552 Post Road in Fairfield. www.sweetrexies.com.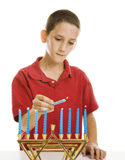 Celebrate Hanukkah
Children ages 5-11 are invited to Happy Hanukkah at Wilton Library on December 8 to share stories, sing songs, and make a craft. 137 Old Ridgefield Road, Wilton. 203-762-3950. www.wiltonlibrary.org.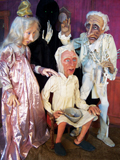 A Traditional Tale
Ebenezer Scrooge comes to the Bush-Holley Historic Site in Cos Cob, when the No Strings Marionette Company will bring Charles Dickens' 19th-century tale, A Christmas Carol, to life. Eighteen large-scale puppets dressed in traditional Victorian garb will recreate the classic story of Scrooge and his three spooky holiday visitors. All ages are invited to this heart-warming rendition. Performances take place on Friday, December 11, at 4 and 6pm. Seasonal refreshments will be served, and special family tours of the Bush-Holley House and gallery will be offered 5-6 pm. $15. To register, call 203-869-6899, ext. 18. Bush-Holley Historic Site, 39 Strickland Road, Cos Cob. For more information: 203-869-6899 or www.hstg.org.
Get on Santa's Nice List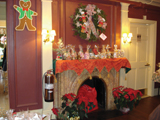 Before the jolly old guy makes his trip around the world, come see him at the 24th annual Visit to Santa's House in Fairfield. Each year, St. Nick and the Missus come to the Burr Homestead as a way to help the Junior Women's Club raise money for Brady's Smile, a non-profit organization benefitting families with children in the neonatal and pediatric intensive care units. In addition to memorable photo
opportunities, there are a number of activities to enjoy. Mrs. Claus will be making cookies in the kitchen while each of the other rooms will host entertainment and activities like crafts, face painting, a model train display, a silhouette artist, and other costumed characters. December 12, 10am-4pm; December 13, 10am-2pm. All ages. $5, FREE children under 2. Burr Homestead, 739 Old Post Road, Fairfield. 203-254-4660. www.jwcfairfield.com.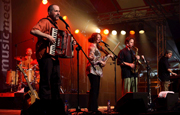 Tunes and Tidings
The Klezmatics, a six-person klezmer-style band, will perform holiday and non-holiday music at the Westport Country Playhouse. Since their start more than 20 years ago, the Klezmatics have become globally renowned for their style of music, which focuses on Eastern European Jewish traditions and spirituality while incorporating modern themes. Their eclectic sound is the result of musical influences from around the world, including Arab, African, Latin and Balkan rhythms, jazz, and punk. The band has recorded nine albums, including "Wonder Wheel," which won the 2006 Grammy Award for Best Contemporary World Music Album. Their music has been described as "wild, mystical, provocative, reflective, and ecstatically danceable." For more information about the band, visit www.klezmatics.com. December 17, 8pm. All ages. $35.Westport Country Playhouse, 25 Powers Court, Westport. 203-227-5137. www.westportplayhouse.org.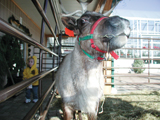 Make a Memory, Make a Difference
The holiday season brings with it the opportunity to create memories and share good tidings. At the First Annual Greenwich Reindeer Festival and Santa's Workshop, Santa and his reindeer friends will be available for photos with your family. On November 27, Dasher, Dancer, Prancer, and the rest of the team will arrive from the North Pole to parade down Greenwich Avenue to their month-long home at McArdle's Florist and Garden Center. The procession will take place 3-4pm.
Children, pets, adults, and families alike can get up close and personal with Mr. Claus and his team and take home a memory of the festive occasion - all while making a difference in the life of a child in need. Each photo package sold comes with hundreds of dollars worth of coupons for Greenwich stores, and all proceeds from the festival directly benefit Kids in Crisis, a Fairfield County non-profit dedicated to children newborn to age 17 who are in need of counseling, medical care, specialized education, and temporary housing.
The festival and workshop run through December 24 at McArdle's. Hours are Monday-Friday 12-5:30pm; Saturday 9am-5:30pm; Sunday 9am-4pm. This is a FREE event for all ages; photo packages start at $29.99. McArdle's Florist and Garden Center, 48 Arch Street, Greenwich. 203-661-5600. www.mcardles.com.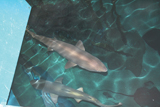 Backstage Pass
Check out the Maritime Aquarium at Norwalk's Behind-the-Scenes Tours. Before the aquarium opens to the public, participants receive a guided tour offering them the unique opportunity to learn how the staff cares for the aquarium's 2,000 animal residents. The tour includes stops at the "fish kitchen," where 18 tons of fish is prepared each year, and above the 110,000-gallon Open Ocean tank, where eight-foot-long sand tiger sharks swim below. Learn about the aquarium's jellyfish "nursery" and get a chance to hand-feed the cow-nosed rays some breakfast. Sunday, December 27, and Tuesday, December 29, 8:15-10am. Participants must be at least 10 years old; those under 15 must be accompanied by an adult. $30 includes aquarium admission. Tour is limited to 25 people; reservations are strongly recommended. The Maritime Aquarium at Norwalk, 10 North Water Street, Norwalk. For more information or to make reservations, call 203-852-0700 ext. 2206 or visit www.maritimeaquarium.org.
A Local Marvel
For the 37th year in a row, the Christmas tree at Hunt Hill Farm in New Milford will be on display throughout the month. The tree is part of the farm's "A Home Town Holiday" celebration, which runs through January 4, 2010.
The 27-foot-tall Christmas tree stands in the Silo Gallery and is decorated with handcrafted wooden ornaments by folk artist Joy Gaiser. Twenty-one of those ornaments represent local historic buildings, such as Park Lane Cider Mill, First Congregational Church, and the New Milford train station.
Choral singers from local schools will perform in the gallery on select days at 1pm. The Devereaux-Glenholme School choir of Washington will perform December 5; the Sarah Nobel Intermediate School choir of New Milford will perform December 12; and the Schaghticoke Middle School choir of New Milford will perform December 19.
Open 10am-5pm Wednesday-Saturday, 12-5pm Sunday (closed Christmas Day). Located at the Henderson Cultural Center at Hunt Hill Farm, 44 Upland Road, New Milford. For more information, call 860-355-0300 or visit www.hunthillfarmtrust.org.
Also see our list of "The Nutcracker" performances in Fairfield County scheduled for this holiday season.