UPDATED SEPTEMBER 2014: Find birthday party places for kids in Fairfield County, CT, including stores, gyms, restaurants, and more that host children's parties in Bridgeport, Danbury, Darien, Fairfield, Greenwich, Norwalk, Ridgefield, Stamford, Stratford, Trumbull, Weston, Westport, and Wilton. You'll also find kids' party entertainers like clowns, magicians, face painters, and more.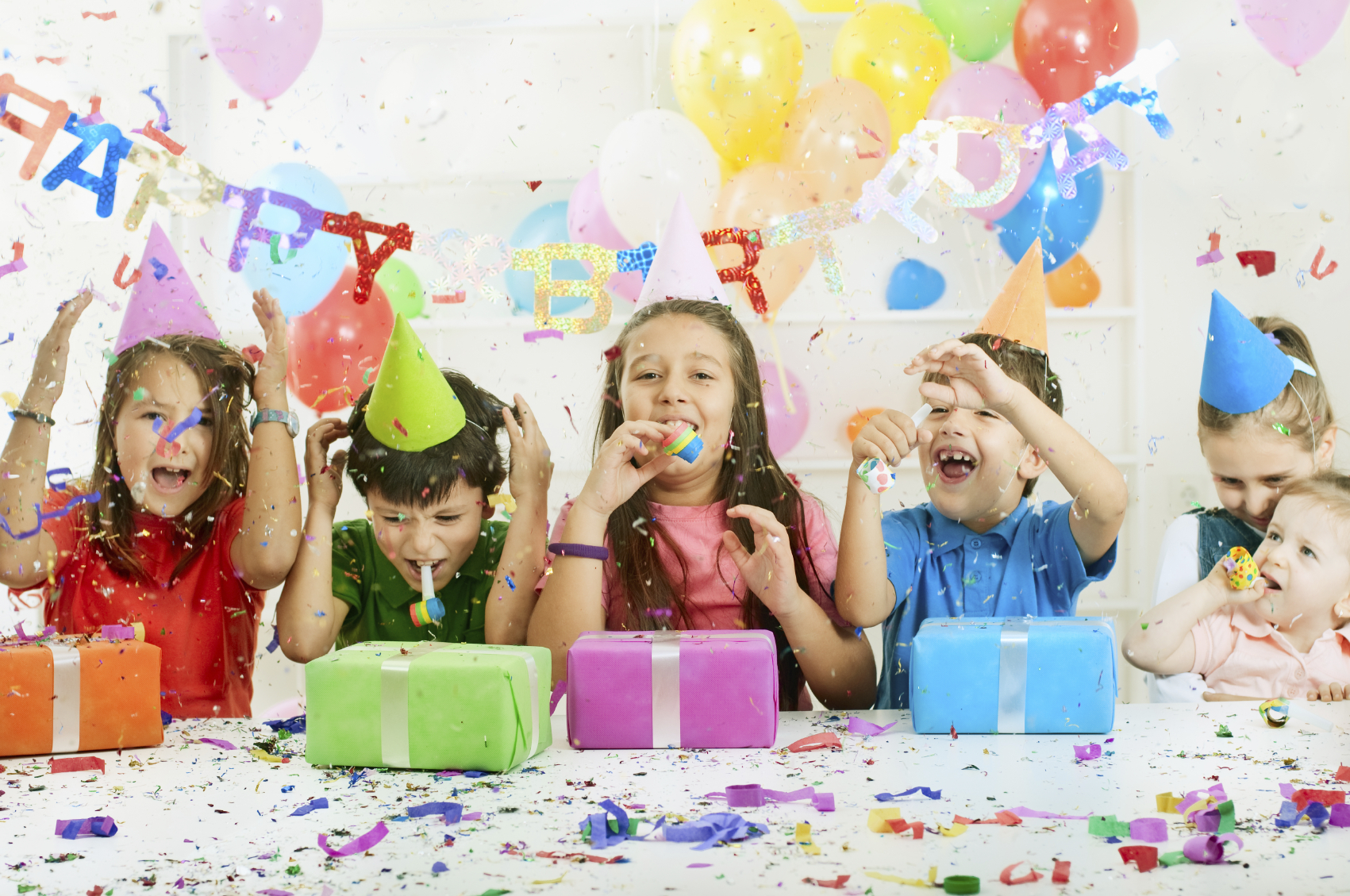 BEADZ BOUTIQUE
1094 Post Road, Darien
203-656-3735

Beadz Boutique specializes in creating one-of-a-kind, artistic birthday parties! We offer children's and teen parties with instruction, creative beading, and fun activities. Each guest will take home a "gem" of their own design, using colorful beads and charms in the newest styles! Voted Best of the Gold Coast! Call to book your party today.

CHELSEA PIERS CONNECTICUT
203-989-1000

Chelsea Piers Connecticut, a 400,000-square-foot, state-of-the-art, indoor sports complex, provides world-class facilities, expert instruction, and an exciting sports curriculum. Facilities include two ice rinks; Olympic-sized pool and Splash Zone; 12 squash and seven tennis courts; batting cages with infield for baseball and softball training; gymnastics center; indoor track; 100-yard turf field for soccer, lacrosse, and field hockey; basketball and volleyball courts; a child-care and pre-school center, pro shop, and food service. Classes and leagues are available for ages 4 months to 18 years. Birthday party options include Splash Zone and Adventure Center.

COMPUCHILD
1017 Post Road E., Westport
203-921-7905

Is your LEGO fan having a birthday? Have an awesome birthday party with us! Our party package special is on! Plan a party now for October-December for $299 (15 kids). Save $50. Parties are offered Friday evenings, Saturdays, and Sundays for kids ages 4-13. Little minds will love our LEGO Parties for ages 4-6. Robotics parties are geared for kids ages 6-10. Choose a theme and grow their imaginations. Our Challenge parties (advanced Robotics) are for kids ages 10-13. We are conveniently located in the Carvel shopping center in Westport.

THE DISCOVERY MUSEUM AND PLANETARIUM
4450 Park Ave., Bridgeport
203-372-3521

The best birthdays begin with Discovery! Have your child's party at The Discovery Museum and Planetarium and combine hands-on fun with awesome themes such as Dino Hunters, Spa Science, and Star Gazers. Let us help customize your party for the most memorable birthday ever. Children's parties include super science fun, take-home projects, and activities. All bookings include access to the museum after the party ends. Party refreshment packages and a la carte options are available. Museum members enjoy special party discounts. One-year family membership included with all non-member party purchases. 203-372-3521 x129; email [email protected]

FLASH POINTE DANCE
1657 Post Road, Fairfield
203-259-1600

Turn on the party lights and dance your birthday off at Flash Pointe Dance in one of our five beautiful studios! Choose from hip-hop, jazz, musical theater, break dance, ballet, or any other dance style—if we don't offer it, we can find it! Select your choreographer, choose your favorite music, and your event will be complete. Preschool through adult, dance is a great way to celebrate any event. Don't you deserve to be inspired by the best? Now open in our new, state-of-the-art, environmentally friendly facility at 1657 Post Road in Fairfield.

FLEUR DE LIS ACADEMY
1 Danbury Road, (in the John's Best Pizza Plaza), 2nd Floor, Wilton
203-210-7155

Fleur de Lis Academy offers three unique party options with creative themes. There's something for every budget, and everything is included—decorations, food, favors, games, and more! Dance Celebrations: choose Prima Princess Ballerina, Diva Dance, or Party Pizazz—sparkly props and costumes with a special dance costume for the birthday dancer. Tea Parties: choose from eight themes, dress up, play games, enjoy frilly linens, lovely centerpieces, and an English-style tea. Signature Sweet Soirées: select a theme such as The Pampered Princess, Spa Ooh LaLa, Frozen, Fashion Runway, Creative Art, and more!

GYMNASTICS AND CHEERLEADING ACADEMY OF CONNECTICUT
85 Mill Plain Road, Fairfield
203-610-8200
Email [email protected]

Our birthday parties include one hour of action-packed, fun-filled activities. Whether you choose a tiny tumbler, gymnastics, parkour, cheerleading, or dance party, your partygoers will have fun! We also supply instructors for your party. After your play time is over, you'll have 30 minutes in our party rooms to enjoy your food and cake. Each birthday boy or girl will receive a GCA T-shirt personalized with their name. We serve the food, cake, and beverages, and clean up after the party.

THE LITTLE GYM
4 Corbin Drive, Darien
203-662-1235
96 Danbury Road, Ridgefield
203-431-2150

At a The Little Gym Awesome Birthday Bash, your child and their friends will have the whole facility to themselves for games, music, and fun activities created especially for them. Plus, The Little Gym team will handle everything from set-up to clean-up. It's no surprise that many parents tell us an Awesome Birthday Bash is a big wish come true for them too. Parties can be booked for children ages 1-12. Dates and times book up fast, so call today.

NEW CANAAN NATURE CENTER SUMMER CAMP (AGES 3-7) & ADVENTURE CAMP (AGES 8-14)
144 Oenoke Ridge Road, New Canaan
203-966-9577
New Canaan Nature Center Summer Camp (ages 3-7) & Adventure Camp (ages 8-14)

Create a birthday party experience your 3- to 12-year-old will never forget at the Nature Center's 40-acre outdoor sanctuary! Party themes include Awesome Animals, Woodland Wonders, Garden Magic, Super Safari, Night Hikes, Survival Challenge, and more. Educators tailor parties to age, group size, and season so that no two programs are the same. Highly-trained, professional educators will provide a safe, exciting, educational environment for your child and his or her friends. Call 203-966-9577 x20 to book.

PUMP IT UP
145 Main St., Norwalk
203-838-5867

Pump It Up Norwalk is every kids' favorite place. Offering playtime and private parties, Pump It Up features oversized, interactive inflatables (bounce houses, slides, obstacle course, rock-climbing wall, and more). Perfect for more than birthday parties—we host field trips, team parties, troop and scout fitness programs, youth group gatherings, Sensory Jumptimes, corporate team events, holiday parties, and much more! All parties are 100-percent private. Conveniently located in Norwalk, just minutes from I-95 and the Merritt Parkway. Come bounce and play with us. Great for ages 2-14.

RIPLEY'S BELIEVE IT OR NOT! TIMES SQUARE
234 W. 42nd St, New York
212-398-3133
Email [email protected]

Known for the bizarre and unusual, Ripley's Believe It or Not! in Times Square welcomes guests to experience the unheard of, unimaginable, and astonishing. Our remarkable collection includes the world's largest display of shrunken heads; an albino giraffe; locks of presidential hair; and dozens of interactive oddities. A birthday party at Ripley's will excite and impact your children in an unforgettable way! As one of NYC's most popular attractions, our aim is to inspire creativity, expand cultural understanding, and provide a birthday party experience that is fun, memorable, and easy to plan.

ROCKIN' JUMP
25 Trefoil Drive, Trumbull
203-880-5577

There's no need to look further for your next birthday party, celebration, team-building event, or fun corporate retreat. Rockin' Jump offers private party rooms where your group can gather, take a break and celebrate. Our parties include a birthday host, two hours of jump time using our entire facility, a dedicated party room, plates, cups, napkins, and utensils. Your guests will receive a take-home surprise at the end of the party. We have food packages available for a reasonable extra cost. Visit tru.rockinjump.com, and click on "book a party."

STEPPING STONES MUSEUM FOR CHILDREN
Matthews Park, 303 West Ave., Norwalk
203-899-0606 x228

Party like a rock star, get wet in Energy Lab, drive an ambulance, build a new home, dodge blood cells inside the human body, and more! Stepping Stones Museum for Children offers a one-of-a-kind birthday experience for every child. The museum's expert staff will take care of all the details, and there are a variety of packages available for every age. Stepping Stones offers catering add-ons, custom goodie bags, and a gift registry. Ask about all-inclusive and after-hours parties, too. Come see for yourself why everyone loves Stepping Stones.

SUPER FUN INFLATABLES
203-794-1400 / 877-SUPERFUN (787-3738)

Super Fun Inflatables, based in Danbury, rents sparkling clean and well-maintained inflatable bounce houses, moonwalks, dry slides, inflatable water slides, jumpy castles, obstacle courses, and other fun party rental equipment and supplies. Additional examples of our popular party and event rentals items include Dunk Tanks, a 12-foot inflatable movie screen, and our brand-new, state-of-the-art Super Fun Foto Booth. We provide prompt and courteous delivery, set-up, and pick-up of all our inflatables and party rental equipment to all towns in Fairfield County. Now celebrating our 15th year in business!