We've rounded up the best events for kids and families happening this November in Fairfield County, Connecticut. Get all the details on this month's kid-friendly concerts and shows, Thanksgiving events, and more.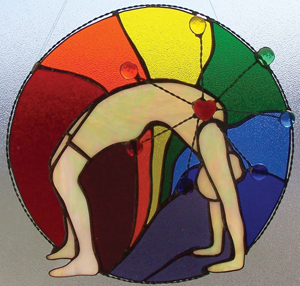 Flexible and Creative
While you stress at the voting booth, your kids can relax at the Westport Art Center's Vacation Workshop: Art + Yoga, where a certified yoga teacher and art educator will work your child's mind, body, and spirit. Designed for ages 6-10. Reservations required. November 2. 10-11:30am. $40. Westport Arts Center, 51 Riverside Avenue, Westport. 203-222-7070.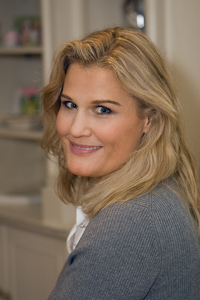 Bears Over Breakfast
Enjoy breakfast while local author Jeanne McNaney reads from her book at Family Breakfast: Legend of Honey Hollow. Learn about bears from all over the world, including Grendel, a polar bear who arrives in a magical place where the air and water are clean. Don't be surprised if you run into a costumed bear. Space is limited. RSVP to Jeff at ext. 239. November 6. 9-10:30am. $25 per family. Audubon Greenwich, 613 Riversville Road, Greenwich. 203-869-5272.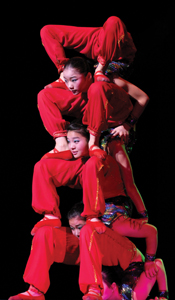 Chinese Circus
Weaving in Chinese humor, bright costumes, and Kung Fu, the Shangri-La Chinese Acrobats perform a Chinese version of a circus at the Ridgefield Playhouse on November 6 at 2pm and 6pm. $25; $20 seniors and children. Ridgefield Playhouse for Movies and the Performing Arts, 80 East Ridge Avenue, Ridgefield. 203-438-5795.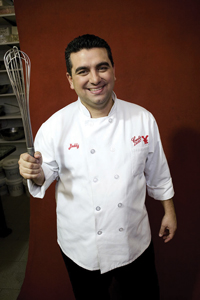 Good Enough to Eat
Many families find themselves gathering around the television to watch cooking shows together. In Buddy Valastro: The Cake Boss, Buddy performs a live demonstration of his baking and cake decorating techniques and takes questions from the audience. November 7. 7pm. $28.50-$48.50. The Shubert Theater, 247 College Street, New Haven. 203-562-5666.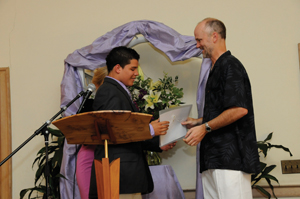 Surviving Middle School
Middle school years can be bumpy for parents and kids. The Connecticut School Friends presents Decoding the Middle Schooler: How to Help Your Young Adolescent Thrive, for parents who want to ensure that those years run smoothly. With over 25 years of teaching experience and an affection for his subject, school co-head Mark Dansereau offers insight, strategies, and a little humor on how to approach various situations. November 10. 6:30-8pm. FREE. Government Center, 888 Washington Street, Stamford. 203-762-9860. www.ctfriendsschool.org.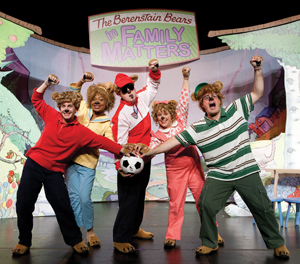 Bears on Stage
Many children have well-worn copies of Stan and Jan Berenstain's books about a family of bears and how they deal with the everyday issues often faced by their reading audience. The Berenstain Bears in Family Matters combines three books from the series and sets them to music. November 14. 1pm and 3pm. $15, children $12. Quick Center for the Arts, 1073 North Benson Road, Fairfield. 203-254-4010.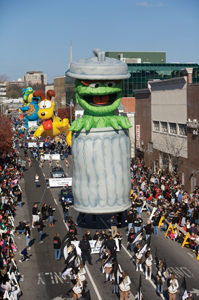 Gobble Gobble!
Make Thanksgiving more meaningful for your family this year by taking part in some of the activities being offered around the county.
There's no need to travel into New York City to experience giant floats and marching bands. Come to Stamford to watch the balloons spring to life and, the following day, drift down Summer and Hoyt Streets. Giant Balloon Inflation Party: November 20. 3-6pm. FREE. Parade Spectacular: November 21. Noon. FREE. Summer and Hoyt Streets, Stamford.
Whole Foods in Westport is having its grand reopening just in time for Thanksgiving. They'll offer holiday tastings, turkey carving demos, door prizes, live music, and giveaways. Five percent of all proceeds for the day benefit the Connecticut Food Bank. November 10. 4-8pm. Whole Foods of Westport, 399 Post Road West, Westport. 203-227-6858.
Bring your parents and grandparents to make Turkey Treasure Maps and Thankful Trees at the Westport Historical Society. November 13, 10am-noon. $8. Westport Historical Society, 25 Avery Place, Westport. 203-222-1424.
Want to learn more about our fine feathered fowl? Come to the Connecticut Audubon Society Birdcraft Museum for Afternoon Adventures: Turkey Talk, a story and exploration of the wildlife sanctuary. November 17. 4-4:30pm. Free but donations welcome. Connecticut Audubon Society Birdcraft Museum, 314 Unquowa Road, Fairfield. 203-259-0416.
They may share the same name but these turkeys are quite different. Learn why in Turkey Vultures aren't Turkeys. November 20. 10:30-11:30am. $12 (family max $36). Connecticut Audubon Society Center at Fairfield, 2325 Burr Street, Fairfield. 203-259-6305.
Learn about the earliest Thanksgiving and listen to Native American storyteller Janis Us in Community Day: The First Thanksgiving. November 26. 1-3pm. Free with admission of $5, ages 6-22 $3, 5 and under FREE. Fairfield Museum and History Center, 370 Beach Road, Fairfield. 203-259-1598.
Take a Thanksgiving Weekend Waddle to walk off that turkey and stuffing. Afterwards, enjoy hot coca in the sugarhouse. November 27. 10:30am-noon. $5 per family. New Canaan Nature Center, 144 Oenoke Ridge, New Canaan. 203-966-9577.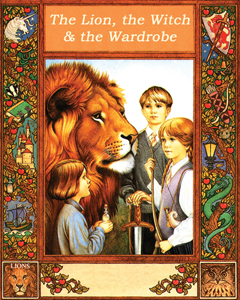 Watch that Wardrobe
During a game of hide and seek, Lucy and her siblings accidentally find the Land of Narnia in C.S. Lewis's The Lion, the Witch and the Wardrobe. Set in war-torn England, the story follows the children as they face down the White Witch and return Aslan the Lion to his rightful place as the leader of Narnia. November 21. 1pm and 4pm. $16. The Westport Country Playhouse, 25 Powers Court, Westport. 203-227-4177.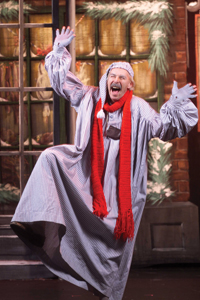 A Classic Christmas Tale
Ebenezer Scrooge encounters his past, present, and future in this musical adaptation of Charles Dickens' A Christmas Carol. November 26 at 7:30pm; November 27 at 2pm and 7pm; November 28 at 2pm. Tickets are $15-$42. Shubert Theater, 247 College Street, New Haven. 203-228-6622.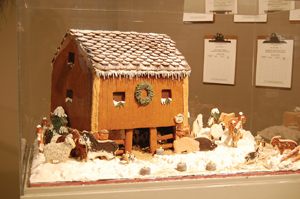 Sugar Skyscrapers
You can practically taste the handmade treats on display at the Stamford Museum and Nature Center in Visions of Gingerbread: The Sweetest Architects. Vote for your favorite and, if you do want a taste, submit a silent bid to take one home. Proceeds benefit the museum's educational programs. November 6-December 5. Monday-Saturday 9am-5pm; Sunday 11am-5pm. $10, children 4-17 $5, under 4 FREE. Stamford Museum and Nature Center, 39 Scofieldtown Road, Stamford. 203-322-1646.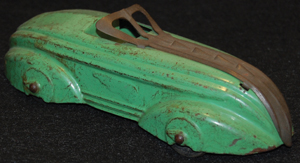 No-Tech Toys
Imagine the toys your grandparents or great grandparents might have treasured. You can find some of those items at Dolls, Toys & Teddy Bears: Playthings of Yesteryear, an annual exhibit at the Stamford Museum and Nature Center that features nostalgic items dating from the late 1800s through the 1950s. For car enthusiasts, check out the museum's pedal car collection and a display of model cars dating back to the 1930s and 1940s. November 6-January 9. Monday-Saturday 9am-5pm; Sunday 11am-5pm. $10, children 4-17 $5, under 4 FREE. Stamford Museum and Nature Center, 39 Scofieldtown Road, Stamford. 203-322-1646.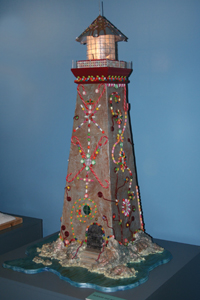 You be the Judge
The Annual Festival of Lighthouses is a display of two dozen handmade lighthouses submitted by contestants vying for cash and other prizes. Visitors vote for their favorite creation. In the past, contestants have used such diverse materials as paper cups, candy, glass, and paper clips. November 13-January 17. 10am-5pm. $12.95, $9.95 children 2-12. The Maritime Aquarium, 10 North Water Street. Norwalk. 203-852-0700.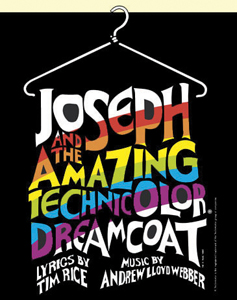 A Dreamer and his Magic Coat
With music by Andrew Lloyd Weber and lyrics by Tim Rice, Joseph and the Amazing Technicolor Dream Coat draws from eclectic musical styles to tell the story of how Joseph's prophetic dreams earn him his father's love, a special coat, and his brothers' wrath. His brothers sell him into slavery but eventually his dreams bring him success as the Pharaoh's second in command. November 19-December 19. $29.50-$46.50. Fridays 7:30pm; Saturdays 5:30pm and 8:30pm; Sundays 5:30pm. The Downtown Cabaret Theater, 263 Golden Hill Street, Bridgeport. 203-576-1636.
For even more family activities and events in Fairfield County, CT, and the New York metro area, visit our Online Calendar