See what's happening this February in Fairfield County, CT. We've rounded up some of the best events for local families, including Valentine's Day-themed activities, Black History Month events, and a variety of kid-friendly shows.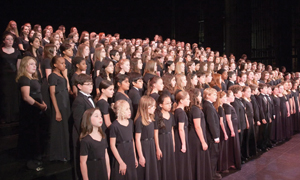 Broadway Bound
The Fairfield County Children's Choir presents An Evening of Broadway Highlights. The choir consists of 300 children ranging in age from 4 to 12. They'll perform medleys from Wicked, Annie, Crazy for You, and Barnum. February 5. 7pm. $15-$20. The Klein Memorial Auditorium, 910 Fairfield Avenue, Bridgeport, CT. 203-414-4292.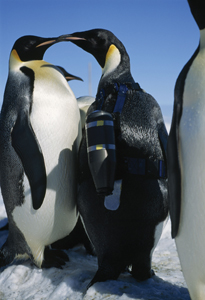 Penguins, Turtles, and Bears, Oh My!
Beginning February 8, Mystic Aquarium's National Geographic Crittercam exhibit places cameras in several tanks to allow visitors to swim through tropical landscapes with turtles, dive beneath the ice with penguins, and forage in the forest with a family of bears. Experience life as animals do-through interactive displays, firsthand footage, and evocative environments, visitors to the exhibit can explore the many stories and animals that are part of the science and adventure of Crittercam. The exhibit focuses on Crittercam's deployment on seals and sea lions, sharks, sea turtles, whales, penguins, bears, and lions. Mystic Aquarium, 55 Coogan Boulevard, Mystic, CT. 860-572-5955.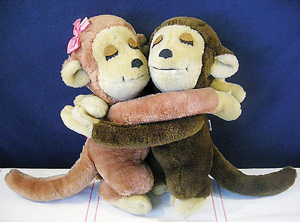 Monkey Love
The Beardsley Zoo is partnering with J-Cuts for the 6th Annual Monkey Love Drive. Donate a stuffed monkey and received $1 off the zoo's regular admission. The monkeys will be distributed to children through area charities and also to children of soldiers currently stationed abroad. Through February 9. Zoo hours: 9am-4pm. Admission is $11, $9 ages 3-11, under 3 FREE. Beardsley Zoo, 1875 Noble Avenue, Bridgeport. 203-394-6565.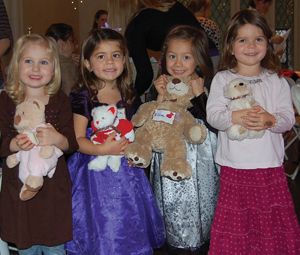 Cupid Calling
You'll find several Valentine's Day activities before and after February 14, but none on the actual day. This is probably because the date falls on a Monday this year. But not to worry! Which day you celebrate is of no consequence. Love can't be pinned down - unless, of course, it's in the crosshairs of Cupid's arrow.
Animals need love, too. Check to make sure birdfeeders are filled and make a heart-shaped treat to feed the center's winter animals at Afternoon Adventures: Valentine's Delights. All ages. February 9. 4-4:30pm. Admission by donation. CT Audubon Society Birdcraft Museum, 314 Unquowa Road, Fairfield. 203-259-0416.
Nothing says love more than a teddy bear. Dress yours up and bring it to a Teddy Bear Tea Party for treats and a story. Reservations required. February 12. 2pm. $55 per adult/child, $25 each additional person. The Stamford Museum and Nature Center, 39 Scofieldtown Road, Stamford. 203-322-1646.
The second Saturday of every month is Family Day at the Bellarmine Museum of Art on the Fairfield University campus. This month, stop in for a Valentine's Day story and craft as well as a tour of the museum. February 12. Noon-5pm. FREE. Bellermine Hall, 1073 North Benson Road, Fairfield. 203-254-4000.
Come to the Wilton Library and make a Valentine's Day craft. All ages with a caregiver. February 13. 1-5pm. FREE. Wilton Library, 137 Old Ridgefield Road, Wilton. 203-762-3950.
At Cake Decorating with Kids, learn to fill, ice, and decorate a cake, just in time for Valentine's Day. Pre-registration required. February 12. 1pm. $75. Cakesuite, 47 Saugatuck Avenue, Westport. 203-557-0247.
Find out what Marge sees in Homer in Fall in Love With the Simpsons. Watch the most romantic episodes of The Simpsons, hosted by resident Simpsons' geek, teen Librarian Jaina Lewis. All ages. February 15. 7pm. FREE. Westport Public Library, 20 Jesup Road, Westport. 203-291-4809.
Come to the zoo for a holiday-themed story and craft at Cupid's Corner. February 21-25. 1pm. Free with zoo admission of $11; $9 ages 3-11; free children under 3. Beardsley Zoo, 1875 Noble Avenue, Bridgeport. 203-394-6565.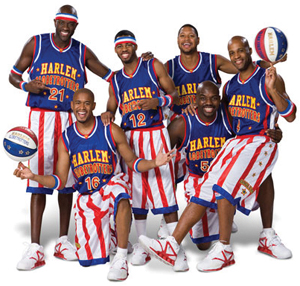 Court Jesters
The Harlem Globetrotters return to the Arena in 4 Times the Fun. They perform their antics and acrobats for their 85th consecutive season. February 12. 2pm and 7pm. $21.25-$130.25. Arena at Harbor Yard, 600 Main Street, Bridgeport, CT. 203-345-2300.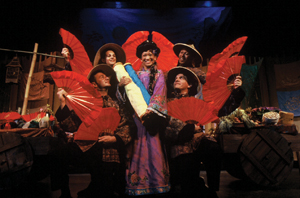 Be True to Your Heart
To keep her elderly father from going to war, a young girl takes his place by disguising herself as a male soldier in a tale based on a legend dating to 420 A.D. The Song of Mulan plays February 26 at 11am and 2pm. $15. Ridgefield Playhouse for Movies and the Performing Arts, 80 East Ridge Avenue, Ridgefield, CT. 203-438-5795.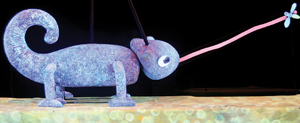 Off the Page and Onto the Stage
Familiar characters are brought to life in The Very Hungry Caterpillar and Other Eric Carle Favorites. Three of the author's characters wiggle, blow, and crawl across the stage. The stories are presented in black light to capture the books' colorful illustrations. Recommended for ages 3-8. February 13. 1pm and 4pm. $15. Westport Country Playhouse, 25 Powers Court, Westport, CT. 203-227-4177.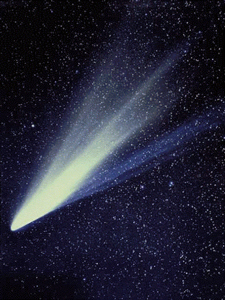 The Night Sky Explained
On select Fridays, come to the observatory at the Stamford Museum and Nature Center. Astronomy Nights offer a presentation and, weather permitting, a view through a 22-inch telescope. Recommended for ages 5 and up. February 4: "Mars Geology;" February 18: "Comets." 7pm. $3; $2 children 5-17. The Stamford Museum and Nature Center, 39 Scofieldtown Road, Stamford, CT. 203-322-1646.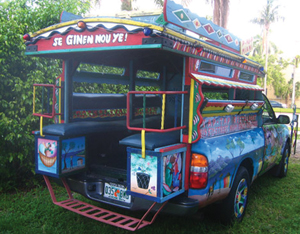 Have Color, Will Travel
In February, Stepping Stones Museum offers multiple activities relating to Haiti for their program Around the World. Learn about Haiti's colorful buses and taxis known as Taptaps on February 22. 11am-2pm. $12, under 1 FREE. Stepping Stones Museum for Children, 303 West Avenue, Norwalk, CT. 203-899-0606.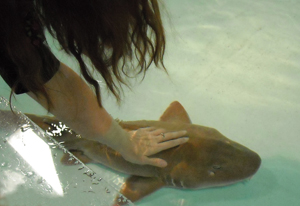 A Shark's Tail
It may take a little convincing, but once they try it, children may return again and again to the Touch a Shark exhibit at the Maritime Aquarium. The live nursing sharks are docile and tolerate having their backs gently touched by humans. February 12- 27. 10am-5pm. $12.95, $9.95 ages 2-12. The Maritime Aquarium, 10 North Water Street, Norwalk, CT. 203-852-0700.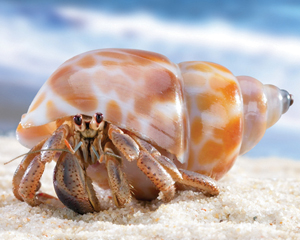 Mobile Home
Children listen to the story A House for Hermit Crab, then make observations of live crabs. The Maritime Aquarium joins the Wilton Library for this hands-on presentation. For ages 5-7. Registration required. February 23. 3-3:45pm. FREE. Wilton Library, 137 Old Ridgefield Road, Wilton, CT. 203-762-3950.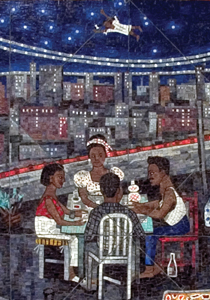 Celebrate Black History Month
A group of fifth-grade students from the New Beginnings Family Academy in Bridgeport created original artwork and writing to commemorate Black History month, on display in Our Nation's Generations: The New Beginnings Family. The students' artwork includes a quilt inspired by artist Faith Ringgold, whose "Story Quilts" draw from African design and folk art. February 4 through March 6. Weekdays 10am-4pm; weekends, noon-4pm. FREE. The Fairfield Museum and History Center, 370 Beach Road, Fairfield, CT. 203-259-1598.