Related: Fairfield, County, CT, Conn, activities, events, kids, children, family, things to do, May, 2010, theater, shows, museum, classes, Mother's Day, Memorial Day, outdoor, Apolo Ohno,




Find the top things to do this month with kids in the NYC area in our Calendar of Events



Check out these great activities and events for children and families scheduled during the month of May in Fairfield County, CT. Whether you're looking to celebrate Mother's Day or Memorial Day, catch a kid-friendly show, or just enjoy the great outdoors, we've got the information a Fairfield family needs.
Thoroughly Delightful
Millie Dillmount, the beloved 1920s flapper, experiences all the social changes going on around her in New York City. Based on the 1968 Julie Andrews movie, Thoroughly Modern Mille, Junior Edition features song and dance numbers performed by the students of The Music Theatre of Connecticut. Performances take place at Long Lots Elementary School on Hyde Lane in Westport. May 8 at 7:30pm; May 9 at 2pm. $18; $15 students. The Music Theatre of Connecticut, 246 Post Road East, Westport. 203-454-3883. www.musictheatreofct.com.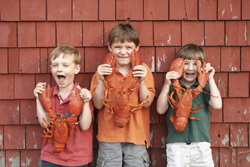 Remember Mom, and Don't Forget Memorial Day!
This month, you can take advantage of free Mother's Day activities and various Memorial Day events throughout Fairfield County.
Mother's Day, May 9
Mom gets special treatment at Beardsley Zoo with free admission all day. 9am-4pm. $11, children 3-11 $9, under 3 FREE. Beardsley Zoo, 1875 Noble Avenue, Bridgeport. 203-394-6563. www.beardsleyzoo.org.
Not only is admission free at Quassy Amusement Park for moms accompanied by a child, but dinner is free, too. Just make sure Mom eats before going on the rollercoaster. 12-6pm. $3 per ride; packages begin at $18. Quassy Amusement Park, 2132 Middlebury Road, Middlebury. 203-758-2913. www.quassy.com.
Admission for mom is free all day at Stepping Stones Museum for Children. 10am-5pm. $9, children under 1 FREE. Matthews Park, 303 West Avenue, Norwalk. 203-899-0606. www.steppingstonesmuseum.org.
Memorial Day
In preparation for Memorial Day weekend, Westport Library is showing classic Simpsons vacation episodes. Be prepared to answer some trivia questions. May 26, 7-9pm. Westport Library, 20 Jesup Road, Westport. 203-291-4810. www.westportlibrary.org.
Might as well spend the holiday weekend at Quassy Amusement Park. On Friday it's Fabulous Friday Nights, and rides, hotdogs, cotton candy, and small soft drinks are only .50 each. Saturday night everyone in the car gets an evening wristband for only $25. 5-10pm. May 28-29. Quassy Amusement Park, 2132 Middlebury Road, Middlebury. 203-758-2913. www.quassy.com.
Learn about the lobster industry, hear a lobster story, and enjoy a lobster picnic beside the Mystic River at Mystic Seaport. May 29-31, 9am-5pm. Mystic Seaport, 75 Greenmanville Avenue, Mystic. 888-973-2767. www.mysticseaport.org.
Bring a blanket and enjoy a picnic at the Fairfield Museum and History Center's 3rd annual Memorial Day Community Picnic on May 31. Fairfield Museum and History Center, 370 Beach Road, Fairfield. 203-259-1598. www.fairfieldhs.org.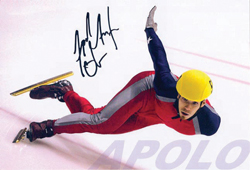 Get to Know Apolo
Olympic speed skating champion Apolo Anton Ohno, the youngest U.S. athlete to win a World Cup and an eight-time Olympic medalist, speaks about his life on and off the ice on Wednesday, May 12, at 7pm. All ages. $25; $10 students and children.
Southern Connecticut State University's Lyman Center, 501 Crescent Street, New Haven. www.ctfolk.com.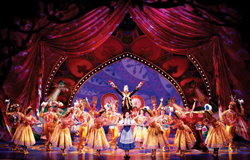 Be Their Guest
Belle, Beast, and friends come alive on stage in Beauty and the Beast. This Tony Award-winning play with music by Alan Menken, Howard Ashman, and Tim Rice originally played on Broadway from 1994 until 2007. See it in New Haven this month: May 14 at 7:30pm; May 15 at 2pm and 7pm; May 16 at 1pm and 6pm. All ages. $15-$68. The Shubert Theater, 247 College Street, New Haven. 203-624-1825. www.shubert.com.
COUNTY HIGHLIGHTS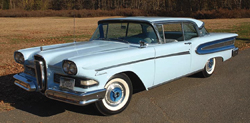 Vroom Vroom
Cars from the last 100 years will be on display at the 7th Annual Model Ts to Mustangs Antique and Classic Car Show. Come See Model-Ts, Ford Edsels, Buick Rivieras and other classic cars. May 1 (rain date May 2) at 2:45pm. $15. Stamford Museum and Nature Center, 39 Scofieldtown Road, Stamford. 203-322-1646. www.stamfordmuseum.org.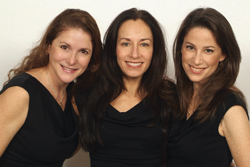 Who Knew Dirty Diapers Could Be Funny?
Three moms put a comic spin on their experiences in Mom's The Word. Topics covered range from temper tantrums and sibling rivalry to useless husbands and sagging body parts. May 6 at 7pm. $40. The Conservative Synagogue, 30 Hillspoint Avenue, Westport. 203-454-4673. www.tcs-westport.org.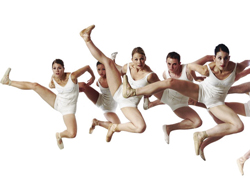 Step Lively

Twelve dancers from the Aspen Santa Fe Ballet come to the Quick Center for Dance America to perform pieces by some of the world's foremost choreographers. The lineup includes Twyla Tharp's nine-part suite Sue's Leg, a final component of her 1930s music trilogy. May 7 at 7pm. $35-$45. Regina A. Quick Center for the Arts, Fairfield University, 1073 N. Benson Road, Fairfield. 203-254-4010. www.fairfield.edu.
I'll Get You, My Pretty
Many parents can quote The Wizard of Oz by heart, but children may not be as familiar with Frank Oz's story of Dorothy, Toto and friends. Travel down the Yellow Brick Road to this production featuring special effects, dancing, and classic songs. May 22, 11am and 2pm. The Ridgefield Playhouse, 80 East Ridge Avenue, Ridgefield. 203-438-5795. www.ridgefieldplayhouse.org.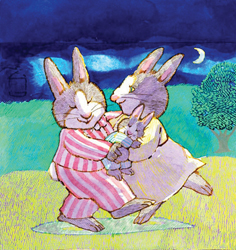 Dine with Max
Join Max of Max & Ruby for dinner during Family Fun Night with Max at the Stepping Stones Museum for Children on Friday, May 21. The evening includes dinner, hands-on activities, storytime, and a photo with Max. Then on Saturday, May 22, have breakfast and a story with Max. The morning includes breakfast, storytime, and a meet and greet with Max.
To reserve your spot for either event, call 203-899-0606, ext. 247. Ages: TOD, YE. $12; free for children under 1. Mathews Park, 303 West Avenue, Norwalk. www.steppingstonesmuseum.org.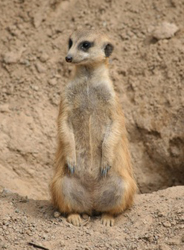 Up Close and Personal
Anyone who remembers Timon from Disney's The Lion King will be familiar with the meerkat. You can observe six sibling meerkats visiting from Salt Lake City through February 2012 in the new Meerkats exhibit at the Maritime Aquarium. Members of the Mongoose family, meerkats typically live in "mobs" of up to 30 members in burrows found in the deserts of southern Africa. View their habitat through windows above and below their burrows. Opens May 28. 10am-5pm. $11.75; $9.75 children ages 2-12. The Maritime Aquarium, 10 North Water Street, Norwalk. 203-852-0700. www.maritimeaquarium.org.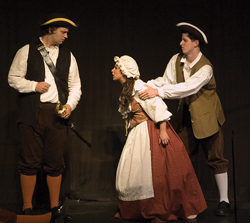 Revolution and Romance
High school students perform Crystal Theatre's production of The Burning and Battle of Norwalk, 1779, a musical set during the Revolutionary War. Romance ensues amidst swashbuckling and singing. May 29-30, 7:30pm. $12, under 16 $7. Ben Franklin Theater, Bayview Avenue, South Norwalk. 203-847-4850. www.crystaltheatre.org.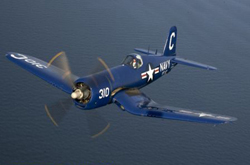 Steel Birds
Come aboard planes and helicopters at Wings and Wheels 2010: Corsairs Over CT, an event to raise funds for the Discovery Museum. The event features five Corsairs, other war planes, and an appearance by astronaut Joe Edwards, who spent eight days aboard the space shuttle Endeavour. Rain or shine. May 29-31. 9:30am-3:30pm. $12, under 12 $6. Three Wing Flying Services, Sikorsky Memorial Airport, 400 Great Meadow Road, Stratford. 203-372-3521. www.discoverymuseum.org.
For even more events and activities in Fairfield County, visit our Online Calendar.
Find the top things to do this month with kids in the NYC area in our Calendar of Events


---
Get Your FREE Indoor Activity eGuide!
---
More Regional Highlights Articles
Top 11 Things to Do with Kids in Westchester this November
Best Halloween Events for Kids on Long Island, Nassau County
Best Halloween Events for Kids in Manhattan
Best Halloween Events for Kids in Queens
Best Halloween Events for Kids in Brooklyn

Be a good fellow parent and share this with a friend who would be interested
Local Regional Highlights Sponsors
See Our Regional Highlights Directory