Check out these great family activities and events scheduled for the month of September in Fairfield County, Connecticut. Whether you're looking to celebrate Labor Day weekend, catch a kid-friendly show, or explore Fairfield's museums (for free!), we've got all the information your family needs.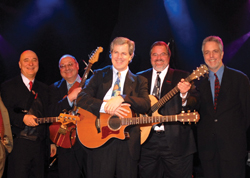 Beach, Cars and Rock & Roll
To end the summer, Norwalk will have its final car show and concert, featuring The Bookends Band, a local group from New Rochelle that has been playing since 1976. September 1, 6pm. Parking $5. Calf Pasture Beach, 48 Calf Pasture Road, Norwalk. 203-854-7806. www.norwalkct.org.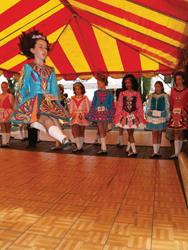 Step Lively
Irish dancing dates back to the 16th century, when dancers performed for royalty. Quassy Amusement Park is the setting for the 14th Annual Constitution State Feis, an Irish dance competition featuring hundreds of dancers from across New England. September 4 and 5. $30 per carload for the weekend. Quassy Amusement Park, 2132 Middlebury Road, Middlebury. 203-758-2913. www.quassy.com.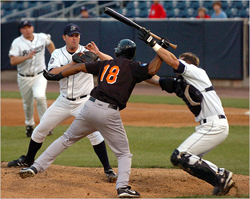 Catch a Hometown Ballgame
The Bridgeport Bluefish season is in full swing. They take on the Lancaster Barnstormers September 8 and 9. To purchase tickets or see the Bluefish's full season schedule, visit www.bridgeportbluefish.com.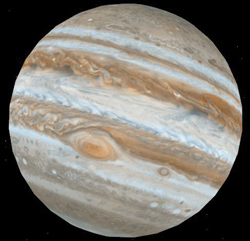 War of the Worlds
The Stamford Museum and Nature Center offers a series of astronomy programs at their observatory. A Meeting of Two Giants: Jupiter and Uranus starts with a presentation on these two planets and ends with a viewing of the night sky through the observatory's 22-inch telescope, weather permitting. September 10, 7pm. $3, children 5-17 $2. Stamford Museum and Nature Center, 39 Scofieldtown Road, Stamford. 203-325-1407. www.stamfordmuseum.org.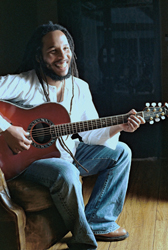 Reggae Icon
Ziggy Marley introduces families to his brand of reggae at the Ridgefield Playhouse. The Grammy-Award winning singer-songwriter plays songs from his third solo release, Family Time, a collection of original tunes geared towards audiences of all ages. Proceeds from the concert benefit Chepstowe Basic School in Port Antonio, Jamaica. September 10. 8pm. $67.50. Ridgefield Playhouse, 80 East Ridge, Ridgefield. 203 438-5795. www.ridgefieldplayhouse.org.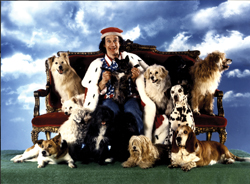 Doggone Funny
The Ridgefield Playhouse hosts Johnny Peers and the Muttville Comix. Johnny rescued all the dogs in his comedy troupe and trained them to do such tricks as climbing stairs, jumping rope and playfully knocking down their trainer. September 11. 11am and 2pm. $15. The Ridgefield Playhouse, 80 East Ridge, Ridgefield. 203-438-5795. www.ridgefieldplayhouse.org.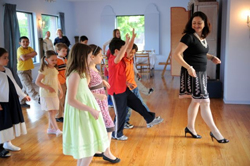 Curtsy and Courtesy
Living in a time when everything is a rush, it's a nice idea to slow down and reintroduce some of the more refined social niceties of previous eras. Michelle Sperry has opened the Fleur de Lis Academy in Wilton to familiarize children of all ages with the benefits of manners, etiquette and dance. She's offering two FREE receptions to welcome prospective new students. September 11 and 18. 10am-2pm. Fleur de Lis Academy, 27 Danbury Road, Wilton. 203-210-7155. [email protected].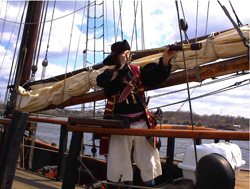 Aw, Shucks
The Norwalk Seaport Association's annual Oyster Festival features some traditional events and some new ones as well. Learn about the festival's namesake at the Oyster Pavilion and observe shucking and eating contests. Tall ships are on hand for viewing. Experience the life of the pirate through music, storytelling and historical re-enactors. Music is provided by multiple bands, including Wang Chung and 10,000 Maniacs. Add rides, races, strolling comic book characters and cooking contests, and there are enough activities to satisfy the whole family. September 10, 6-11pm; September 11, 11am-11pm; September 12, 1pm-8pm. $12, children 5-12 $3, under 5 FREE. Norwalk Seaport Association, 132 Water Street South Norwalk. 203-838-9444. www.seaport.org.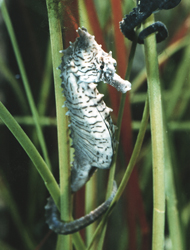 Morning at the Maritime
Wake up early and take a Behind-the-Scenes Tour of the Maritime Aquarium before it opens. You'll get an insider's look at how the staff meets the food and water needs of some 2,000 resident animals. Hover above the 110,000-gallon open ocean tank where you may see the dorsal fin of a sand tiger. Learn the delicate requirements of jellyfish and perhaps get the chance to hand-feed the cow-nosed rays. Participants must be at least 10 years of age. Reservations recommended. Limit 25 people. September 25. 8:15am. $30, includes admission to the aquarium. The Maritime Aquarium, 10 N. Water Street, Norwalk. 203-852-0700. www.MaritimeAquarium.org.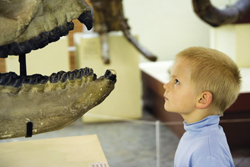 Free Admission!
The Bruce Museum in Greenwich and the Aldrich Contemporary Art Museum in Ridgefield join museums across the country participating in Museum Day, sponsored by Smithsonian Magazine, on September 25. Go to the magazine's website to download a ticket (one per household), which allows two people to enter the museums FREE. The website also offers a listing of all participating museums: www.smithsonianmag.com.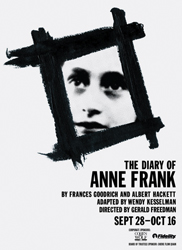 Anne in Hiding
There are few memoirs that better describe what life was like during the Holocaust than Anne Frank: The Diary of a Young Girl. The Diary of Anne Frank, a play presented by the Westport Country Playhouse, retells Anne's story of the two-years she spent with her family hiding from the Nazis in the attic of her father's former workplace. The story is not just about the Holocaust but of relationships and how they fare when constrained by tight quarters and enormous stress. September 28-October 30. $35-$60. Check website for times. Westport Country Playhouse, 25 Powers Court, Westport. 203-227-4177. www.westportplayhouse.org.
An Evening of Anime
The colorful and futuristic style of anime was developed in Japan but has become popular here in the U.S. The Westport Library is offering Teen Anime Night where participants determine the course of the evening, whether it's watching DVDs, listening to Japanese pop music, or discussing manga. Bring items from your own collection or browse what the library has to offer. September 29. 6:30-8:30pm. FREE. Westport Public Library, 20 Jesup Road, Westport. 203-291-4800. www.westportlibrary.org.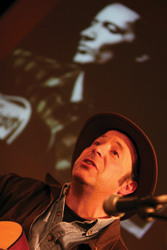 Dust Bowl Blues
Travel back to the 1930s, when Woody Guthrie's music reflected the hardships and concerns of the era. Will Kaufman performs Woody Guthrie: Hard Times and Hard Travellin', a documentary-style concert to demonstrate what it was like to live through the Dust Bowl, the Great Depression and the New Deal. September 30. 7:30pm. $15-$25. At the Ridgefield Playhouse, 80 East Ridge, Ridgefield. 203 438-5795. www.ridgefieldplayhouse.org.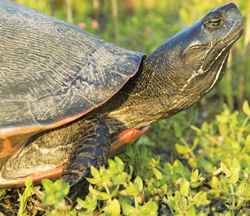 Exploring Africa
In addition to exhibits on meerkats and penguins, the Maritime Aquarium is going deeper into Africa with From the Desert to the Sea. View such species as colorful cichlid and coral reef fish, giant day geckos, enormous ground boa snakes and black mud turtles. Discover how African fish share common threats with those living in the Long Island Sound, and the importance of habitat preservation and conservation. Open daily through February 2012. 10am-5pm. $12.95; $9.95 children ages 2-12. The Maritime Aquarium, 10 N. Water Street, Norwalk. 203-866-2744. www.maritimeaquarium.org.
For even more family activities in Fairfield County, CT, visit our Online Calendar.