Check out the best family events happening this March in Fairfield County, CT, including kid-friendly shows, fundraising events, and St. Patrick's Day activities.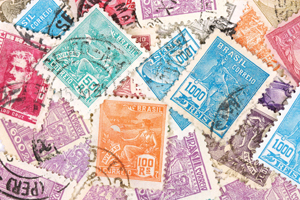 Stamp Collecting
The 35th Annual Stamp Show, sponsored by the Norwalk Stamp Club, offers seasoned and new collectors a chance to explore exhibits and visit collectibles from world-class dealers with U.S. and worldwide stamps. Beginners can find materials and information they need to get their own collections started in the Beginner-Youth Corner. March 5, 10am-4pm. FREE. The Norwalk Senior Center, 11 Allen Road, Norwalk. 203-847-2707.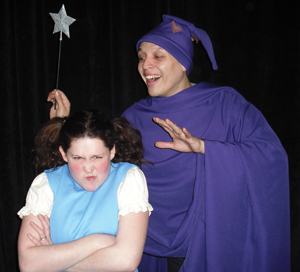 Calling All Toys
Calling All Toys, an original musical written by Michael Shloegel, tells the story of Alexis, a young girl who doesn't treat people the way she would like to be treated herself. Magically, some of her toys, namely Wizard, Rag Doll, Bear, and Etch-a-Sketch, come to life and teach her a lesson about what it feels like to be treated unkindly. The performance is produced by Sweet Stages and geared toward ages 3-8. March 5, 11am and 2pm. $15, children $10. Center Stage Theater Company, Seabury Center, 45 Church Lane, Westport. 203-341-9659.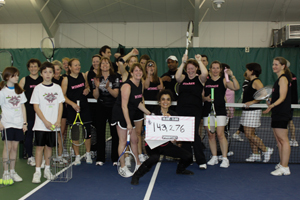 Pedal Pushers
Stop by and show your support at the 12th annual Spinodyssey 2011, a health- and fitness-oriented fundraising event. Among the participants are lots of Fairfield County parents who will be spinning and volunteering, and who have paid to be part of this local event. Their donations as well as proceeds from the silent auction and the store will benefit the American Cancer Society and, locally, the Whittingham Cancer Center at Norwalk Hospital. March 6, 9am-3pm. Intensity Fitness and Tennis Club, 490 Westport Avenue, Norwalk. 203-362-5231.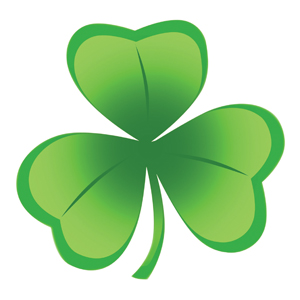 Everybody's Lucky Day
Gach duine a chaitheamh glas inniu! That's Irish for "Everybody wear green today!" There are enough St. Patrick's Day activities around the area to immerse yourself in all things Irish. For starters, you can try serving corned beef for dinner. Children love it. Boiled cabbage, however, is anyone's guess.
Each month Stepping Stones Museum for Children selects a particular country on which to base its programming. This month it's Ireland. In Creative Kids - Ireland, children make their own bagpipes. March 5, 2pm. $12, children under 1 FREE. Stepping Stones Museum for Children, 303 West Avenue, Norwalk. 203-899-0606.
Greenwich's 35th Annual St. Patrick's Day Parade starts at Greenwich Town Hall and marches down Greenwich Avenue. March 6, 2pm. FREE. Greenwich Town Hall, 101 Field Point Road, Greenwich. www.saintpatricksdayparade.com.
The Greater New Haven St. Patrick's Day Parade has pipers, drums, fifes, flutes, Irish Wolfhounds, parade queens, and clowns. Free parking allowed in most Yale University lots. March 13, 1pm. FREE. Derby Avenue, New Haven. www.saintpatricksdayparade.com.
Stop by during regular library hours to make a St. Patrick's Day Craft. March 13, 1-5pm. FREE. Wilton Library, 137 Old Ridgefield Road, Wilton. 203-762-3950.
Ms. Keogh reads classic St. Patrick's Day Stories. March 16, 4-4:30pm. FREE. Wilton Library, 137 Old Ridgefield Road, Wilton. 203-762-3950.
Celebrate St. Patrick's Day at the zoo. Children who wear green get FREE admission (one free child per adult). There is also a "Green Animal" scavenger hunt. March 17, 9am-4pm. $11, children 3 -11 $9, under 3 FREE. Beardsley Zoo, 1875 Noble Avenue, Bridgeport. 203-394-6565.
Stay in the Irish sprit through the end of the month. Come see traditional Irish dancing by local dancers as the Stepping Stones Museum hosts the Mulkerin School of Irish Dancing. March 26, 2pm. $12, children under 1 FREE. Stepping Stones Museum for Children, 303 West Avenue, Norwalk. 203-899-0606.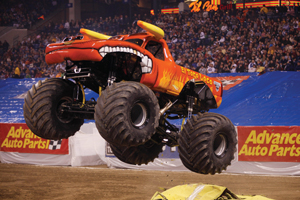 Trucks Getting Air
This is not your ordinary traffic jam. It's a Monster Jam. Crushsation, Air Force, Afterburner, Martial Law, and others perform daring feats that ordinary trucks can only dream of. One of the drivers, Pat Summa, is from Connecticut and is the driving force behind Thrasher. March 11, 7:30pm; March 12, 2pm and 7:30pm; March 13, 2pm. $20.25, $10.25 kids 2-12. Webster Bank Arena at Harbor Yard, 600 Main Street, Bridgeport. 203-345-2300.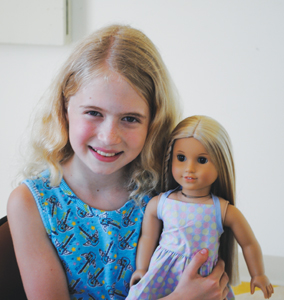 Rebecca to the Rescue
Join American Girl Rebecca as she explores Coney Island in the early 1900s during Girls Club: Rebecca to the Rescue. Learn about the growing popularity of amusement parks and see what people wore to the beach. Make a craft inspired by puppet shows and enjoy a tasty snack. Read the book Rebecca to the Rescue. March 16 at 4:30pm. $15. Fairfield Museum and History Center, 1520 Bronson Road, Fairfield. 203-259-1598.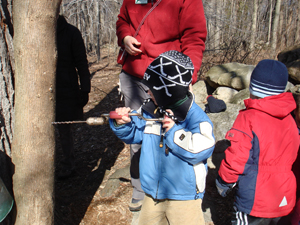 Syrup Saturday

You may not be able to get money from trees, but you can get syrup. You can find out how during Syrup Saturday and enjoy a pancake breakfast as well. Observe a tree tapping demo and a maple sap boil down. Learn historic methods of maple syruping. Sample syrup and other toppings over pancakes. Other activities include a hike and a campfire. March 19 at 11am. $12; free children under 3. New Canaan Nature Center, 144 Oenoke Ridge, New Canaan. 203-966-9577.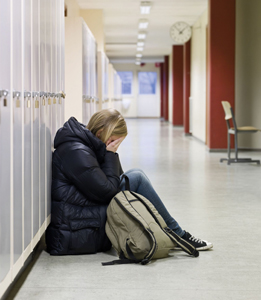 Bully Pulpit
Cyberbullying is affecting many families. In Cyberbullying: Standing Up to the Invisible Bully, Wilton Library brings back Marji Lipshez-Shapiro from the Anti-Defamation League to continue a conversation on bullying from October. This time she'll focus on bullying via electronic technology. March 22, 7-8:30pm. FREE. Wilton Library, 137 Old Ridgefield Road, Wilton. 203-762-3950.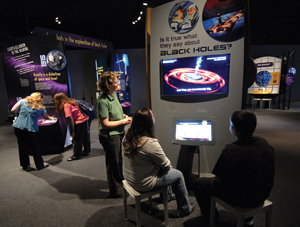 Lost in Space
The Yale Peabody Museum dedicates the day to exploring its current exhibit on black holes. In Black Holes: Space Warps & Time Twists, the museum presents activities and crafts to promote further understanding of black holes. Also during the day is Roxi's Black Hole Blast Off, a puppet show performed by Betty Baisden. March 26, 10am-3pm. $9, $5 children 3-18, FREE under 3. Yale Peabody Museum of Natural History, 170 Whitney Avenue, New Haven. 203-432-3740.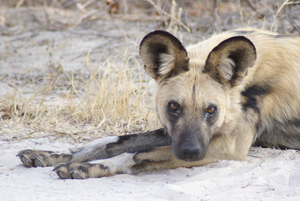 Saving African Wild Dogs
In his lecture African Painted Dogs, Dr. Rasmussen, who grew up in Zimbabwe, addresses the threat facing wild dogs, whose numbers have dwindled by 99 percent over the last century. Dr. Rasmussen established Painted Dog Conservation, a project that helps to protect these highly nomadic species. March 28, 7:30pm. $10, children FREE. Reservations recommended. Audubon Greenwich, 613 Riversville Road, Greenwich. 203-869-5272.
A Guitar's Life
Those interested in guitars will find everything they need to know at Guitar: The Instrument that Rocked the World, a touring exhibition created by the National Guitar Museum. This hands-on exhibit features science, history, pop culture, music, videos, and dozens of instruments. Open through May 15. Open Tuesday-Saturday, 10am-5pm; Sunday 12-5pm. $9.50, students and children $8, ages 2 and under FREE. The Discovery Museum, 4450 Park Avenue, Bridgeport. 203-372-3521.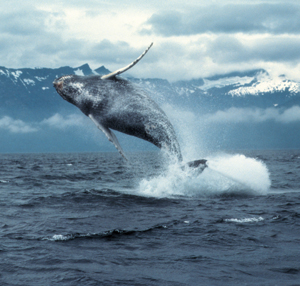 Larger than Life
Two new IMAX films, Whales and Alaska: Spirit of the Wild, draw viewers into untamed locations to view animals in their natural habitat. The films follows whales, moose, bears, wolves, caribou, and musk oxen to show what it takes to live in some of the most challenging environments on the planet. March 4 through May 26. Check the website for times. $9, kids 2-12 $6.50. IMAX Theater, Maritime Aquarium, 10 North Water Street, Norwalk. 203-852-0700.
Also see: March Children's Theater in Fairfield County, CT
Our Online Calendar, for even more family events in Fairfield County, CT, and the New York metro area