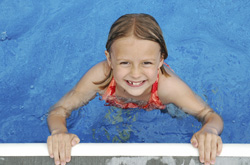 Need the best Fairfield County day camps and specialty camps? Whether your child is interested in dance, theater, martial arts, gymnastics, art, sports, or other specialty summer camps, or if you're looking for kids' academic summer classes and tutoring programs, you'll find what you're looking for in our comprehensive camp and summer program guide for Fairfield County, CT. Scroll down for a list of day camps, sleepaway camps, specialty camps, and camper outings in Greenwich, Fairfield, Norwalk, Stamford, Westport, and all over Fairfield County, CT.

DAY CAMPS
APPLE BLOSSOM SCHOOL AND FAMILY CENTER
440 Danbury Road, Wilton
203-493-4003
Email kim@appleblossomschool.org

Give your child a Waldorf Experience this Summer. June 17-28: Teepees & Drums, exploring the wonderful cultures of Native American tribes. July 1-12: Bugs & Birds, in which we enter the enchanting world of our winged friends. Activities include building, gardening, cooking, puppetry, watercolor painting, crafts, circle games, and free play. An organic mid-morning snack will be provided. Led by trained Waldorf Early Childhood teachers, the program will offer children a true Waldorf experience, nourishing their physical development and striving for truth, beauty, and goodness in the class environment.

CAMP LANDMARK
Redding (Georgetown) campus
20 Portland Ave.
203-544-8393
Westport campus
11 Burr Road
203-226-6982

Catch the summer spirit! Camp Landmark (ages 20 months-5 years) is offered in weekly sessions on the Redding and Westport campuses, Monday-Friday, 9am-2pm. Themes and activities center around such topics as: Fun with Cooking, Carnival Craze, Young at Art, Zootastic, Pirates and Princes/Princesses, and Under the Sea. Arts & crafts, story time, songs, fun and games, creative movement, water/outside play, and special theme-related activities. For more information, call or visit the website.

CAMP PELICAN
15 E. Putnam Ave., #3330, Greenwich
203-622-6654

Camp Pelican has been serving families in Westchester and Fairfield since 1965. Family owned and operated on a beautiful 32-acre campus in Greenwich. Campers ages 3–13 years enjoy indoor and outdoor pools, air-conditioned activity rooms and door to door transportation. We offer flexible dates, full and half day programs and a full range of activities. Our staff, with a minimum age of 21, ensures adult supervision for every camper. See all the details on our website.

CAMP PLAYLAND
203-966-2937
gary@campplayland.com
203-438-1711
richard@campplayland.com

Camp Playland combines the finest staff and the most beautiful facility to provide children with a healthy, fun-filled, instructional summer. Boys and girls ages 3-14 will enjoy a super summer at Playland. The 18-acre New Canaan campus is owned and operated by Gary and Steve Bloom. The 36-acre Redding campus is owned and operated by Richard Bloom. Transportation is provided. New this summer, we are offering early drop off and late pick up! Arrange to visit these remarkable facilities and meet the directors.

CHRISTIAN HERITAGE SCHOOL
575 White Plains Road, Trumbull
203-261-6230

Summer Camp at Christian Heritage School! The Christian Heritage Summer Camp offers full day (9am-3pm) or half day (9am-12pm or 12-3pm) summer programs for children entering grades K-8. Camp runs weekly, Monday-Friday beginning June 17 and ending August 23. Sports and special theme activities such as Lego Engineering are available. Conveniently located off the Merritt Parkway, Route 25 and Route 8 in Trumbull. Contact John Egan, Director of Summer Programs, for more information 203-216-8937 or jegan@kingsmen.org) or log onto kingsmen.org.

CONNECTICUT FRIENDS SCHOOL
317 New Canaan Road/Route 106 (in Silvermine), Wilton
203-762-9860
Email info@ctfriendsschool.org

Camp Open House: April 5, 1-3pm. Friends Nursery School Camp (ages 3-5-years; June 10-Aug. 2) is a fun, relaxed environment where children enjoy indoor and outdoor activities; 3- and 5-day options available. CFS Summer Camp (grades 1-4; June 10-28), features games, arts & crafts, outdoor activities, swimming, field trips, and more. CFS Adventure Camp (grades 5-8; June 10-28), features a blend of outdoor adventure and cultural field trips, community service, science, arts, sports, and games. Enroll for the full season, or weekly, for any CFS camp option.

EARTHPLACE - MAHACKENO 2013 SUMMER DAY CAMP
10 Woodside Lane, Westport
203-227-7253 or 203-226-8981

The Westport Weston Family Y's Camp Mahackeno, and Earthplace, the Nature Discovery Center, will conduct a combined summer day camp in 2013 for children entering grades 1-8. (Earthplace also conducts a year-round program for Pre-school-Kindergarten children.) Camp will run as one-week sessions, 9am-4pm each day, with extended-care options starting at 8am through 6pm. Located at 10 Woodside Lane in Westport, Earthplace offers acres of hiking trails, playgrounds, wildlife exhibits, and more. For details, visit earthplace.org or westporty.org.

ESF SUMMER CAMPS AT GREENWICH ACADEMY
200 N. Maple Ave., Greenwich
203-869-4444

Award-winning camps since 1982. Four unique camps: Day camp (ages 4-8) features arts & crafts, swimming, sports, music and drama, world cultures, science, martial arts, fencing, theme days, and special events. Sports camp (ages 6-14) offers instruction and league games in soccer, basketball, baseball, street hockey, lacrosse, team handball, flag football, golf, and swimming. Senior camp (ages 9-15) offers art, swimming, sports, martial arts, fencing, "True Life Adventures," drama, outdoor adventure, cooking, digital photography, break-dancing, and more. Tennis camp (ages 6-15) features skills instruction designed with each camper's age and ability in mind.

HOLIDAY HILL DAY CAMP
43 Candee Road, Prospect
203-387-CAMP (2267)

Holiday Hill is a paradise of country surroundings with more than 200 acres of meadows, woodlands, and lake area. It is also noted for resort-like facilities that are not at all typical of the average day camp. Our trained, certified staff members teach fun and varied activities. The small counselor to camper ratio encourages the development of diverse skills by working in small, intimate groups and encouraging each camper. Learning to take risks is an important part of growth and development. Holiday Hill provides a safe, comfortable environment for children to take that extra step toward making them more confident.
SLEEPAWAY
CAMP HALF MOON FOR BOYS AND GIRLS
PO Box 188, Great Barrington
413-528-0940
Email info@camphalfmoon.com

Camp Half Moon is celebrating 91 amazing summers of camp adventures in the Berkshire Hills of Western Massachusetts. Located on Lake Buel, Half Moon offers over 45 activity programs tailored to meet the interests of our campers. Our beautiful lakefront campus also includes a heated pool, skate park, challenge course with zip line, playing fields, and studios, all set among the beautiful towering pines. On land and water, we offer a safe, secure environment where kids thrive, learning new skills, making new friends and developing confidence.

CAMPS PEQUOT & SHERWOOD
253 Bushy Hill Road,
860-767-0848

Located in coastal Connecticut, on 700 wooded acres surrounding a mile long private lake, Incarnation Camp is the country's oldest co-ed camp. Since 1886, we have provided a fun-filled, traditional camp with hands-on learning and group living in the great outdoors. Our camps include: Pequot for boys, Sherwood for girls, and Pioneer Village for teens. Our camps are amazing places to spend your summers–there is nothing quite like the bonds you build with your camp friends as you experience the adventures of summertime together. Campers participate in well-rounded and adventurous programs.
SPECIALTY
ABOVE THE WAVE SWIM SCHOOL
Lessons take place at the Quality Inn & Suites in Danbury, Connecticut, opposite the Harley Davidson of Danbury dealership, Danbury
203-733-8878

Above The Wave (ATW) Swim School provides small group instruction in a heated, indoor, comfortable swimming pool. We teach an award-winning, progressive program that is based on a child's individual capabilities. Lessons are provided for ages 3 and older. For further information visit atwswimschool.com or call 203-733-8878.

BRAIN BALANCE ACHIEVEMENT CENTER OF NORWALK
15 Cross St., Norwalk
203-286-7428

Are you looking for a summer program to give your child a head start into the next school year? If so, our Brain Balance Program™ can help. We work with families affected by ADD, learning disabilities, Dyslexia, Tourette syndrome, and spectrum disorders. The program is entirely drug-free, and uses a winning combination of physical, nutritional, and cognitive activities to enhance your child's performance in the classroom and beyond. The Brain Balance Program forms effective neural pathways that improve attention and focus and academic performance, reduce negative behaviors, and improve social skills and interaction.

CAMP INVENTION
Multiple locations,
800-968-4332

Camp Invention inspires creativity and inventive thinking during its weeklong summer program. Led by local educators, elementary school children are immersed in fun-filled, exciting, hands-on activities. Throughout the week, children work together to solve real-world challenges that prepare them for the 21st century. Whether they are creating a Duck-Chucking Device or learning about games played around the globe, participants learn new approaches to everyday problems. Discounts available; register today. Call 800-968-4332 or visit campinvention.org.

CHELSEA PIERS CONNECTICUT
203-989-1100

Chelsea Piers summer sports camps provide world-class facilities, expert instruction, and the most exciting sports curriculum available—all under one roof! Campers choose from soccer, hockey, skating, squash, tennis, gymnastics, lacrosse, swimming, basketball, volleyball, and multi-sport and two-sport combo camps. In addition to full-day camps, Chelsea Piers offers half-day preschool camps for its younger athletes. Camps start June 17 and run through Aug. 30, 2013. Enroll your family in three or more weeks and save.

CRYSTAL THEATRE
Located at Ben Franklin Theater or Cranbury Park, Norwalk
203-847-4850

Norwalk's non-profit Crystal Theatre will be offering six separate theatre camps this summer. Four of them take place at our air-conditioned S. Norwalk studios at Ben Franklin Center, and the other two multi-arts camps are at beautiful Cranbury Park, in conjunction with the City of Norwalk. Break out your inner Broadway star this summer: "Broadway Boot Camp" (5th-11th grades); "The Friendship Players" (5th-11th grades); "Hansel & Gretel" (1st-4th grades); "Sally the Scourge;" "Arts in the Park I & II" (multi-arts experience 1st-8th grades). Camps culminate in shows.

CURTAIN CALL, INC.
1349 Newfield Ave., Stamford
Administration: 203-329-8207
Box Office: 203-461-6358
Email brian@curtaincallinc.com

Curtain Call, Inc. 1349 Newfield Ave. Stamford, CT 06905 203-329-8207 ext.16 www.curtaincallinc.com Curtain Call is the non-profit theatrical production company in residence at The Sterling Farms Theatre Complex, providing year-round performances and educational programs. Summer is a time for kids, to ACT OUT…and what better way than in Curtain Call's SUMMERSTOCK WORKSHOP PROGRAMS, full-day curriculums for ages 6 thru 16, and our SUMMER YOUTH THEATRE for ages 10 to 21. Our professional facilities and experienced faculty provide the perfect environment for kids to "act out" this summer!

EAGLE HILL - SOUTHPORT
214 Main St., Southport
203-254-2044

Children can lose momentum when they are away from school during the summer. Many need ongoing remedial assistance to maintain their progress, and the summer programs at Eagle Hill-Southport can help. Students ages 6-14 are immersed in programs that are dynamic and fun. A 4:1 student/staff ratio allows for individualized instruction tailored to each child's skill level and specific learning style. The five-week morning program runs from July 1-Aug. 2, from 8:15am-12:15pm. Additionally, two-week workshops are provided to bolster reading, writing, math, and study skills.
FAIRFIELD MUSEUM SUMMER CAMPS
370 Beach Road, Fairfield
203-259-1598

Through discovery and exploration, children ages 4-12 are inspired to draw connections between the past and the world around them. Each day provides a balance between hands-on projects, games, engaging activities, and fun, using the exhibits, historic sites, and natural surroundings of the Fairfield Museum and the 1750 Ogden House to encourage children to appreciate art, history, and culture. This year's camps, led by professional museum educators and teachers, include Journey Around the World, Art in the Garden, Time Bandits, and more. Weekly camp sessions run from July 8-Aug. 23. Sign up now!

FLASH POINTE DANCE
1657 Post Road, Fairfield
203-259-1600

Summer camp is a great way to sample a variety of dance styles with a minimum commitment. Our camps are designed to give the dancers a taste of several dance styles, and each session will be a new experience with changes in instructors and choreography each week. Additionally, we offer our Summer Intensives Tuesday and Thursday evenings for more advanced dancers, designed to keep them at top performance levels. Summer Intensives are paid for with class cards — use them as needed so you can still enjoy some getaway time this summer.
FLEUR DE LIS ACADEMY
27 Danbury Road (Route 7), Wilton
203-210-7155

FUN at Fleur de Lis Academy is creative classes and drop-off camps all summer long! In June and August, it's 4- or 8-week sessions on Tuesday and Thursday mornings, including Storybook Ballet & Magic Manners. Drop-off Camp for ages (3-12) features age-appropriate themes, snacks, crafts, and dance FUN, concluding with a parent observation. NEW this spring, K2play@yoga will be integrated in all camps and classes. Superior dance training in a nurturing environment – dance for a short session, a week, or all summer! Shop our boutique for all your dancewear and gift needs.

ID PROGRAMMING ACADEMY FOR TEENS
Held at Yale, Princeton, Stanford & others,
1-888-709-TECH (8324)
Email info@internaldrive.com

Love programming and robotics? Spend two weeks with other teens who share your interests at this overnight program, where ages 13-18 interact with industry professionals and discover potential careers. Courses include iPhone/Android App Development, Robotics Engineering, Java Programming, Modding & Programming with Minecraft, and more. Held at Yale, Princeton, Stanford, and others. Accredited Continuing Education Units are available to help build a portfolio for college. Additional Teen Academies include iD Gaming Academy and iD Visual Arts Academy (held at Yale).

ID TECH CAMPS
Held at Sacred Heart, Wesleyan, Princeton, Stanford & 60+ universities in 26 states,
888-709-TECH (8324)
Email info@internaldrive.com

Since 1999, over 150,000 students have immersed in hands-on learning to create iPhone and Android apps, video games, programs with C++ and Java, websites, movies, robots, and more. Beginner to advanced students ages 7-17 enroll in these fun and challenging, week-long, day and overnight summer camps held at 60+ prestigious universities nationwide including Sacred Heart, Wesleyan, Roger Williams University, Princeton, Stanford, and others.

THE LITTLE GYM
Post Road E., Westport
203-227-0599
96 Danbury Road, Ridgefield
203-431-2150
4 Corbin Drive, Darien
203-662-1235

The specially developed camp curriculum is designed around themes such as Lights, Sirens and Badges, or Ninja Hideout, and combines physical fitness, gymnastics, and play with arts and crafts and special events. Camps are for children ages 3-8 years old who are potty trained, and are available Monday through Friday for three hours each day. Choose the days and weeks that fit your summer schedule. Our anytime, summertime camps offer hours of fun and activity for children, while allowing parents the opportunity to design a camp schedule around the days they need.

MATHNASIUM
203-259-MATH(6284)
1700 Post Road, Fairfield
203-259-MATH (6284)
15 Corbin Drive, Darien
203-259-MATH (6284)
2109 Summer St. (Ridgeway Shopping Center, above Starbucks), Stamford
203-881-MATH (6284)
266 S. Main St., Newtown
203 491 2110
Email fairfield@mathnasium.com

Mathnasium is a unique learning center specializing in a math-only curriculum that is tailored specifically to each student, and employs a variety of learning modalities to help develop "Number Sense." A student with Number Sense gains a deep understanding of math, and will be able to solve problems quickly and accurately without having to go through tedious drills and memorization. Kids don't hate math; they hate being frustrated and confused by math.

MUSIC TOGETHER OF FAIRFIELD COUNTY
76 Walbin Court, Fairfield
203-256-1656
Email mtfcjj@optonline.net

Interested in making music with your young child this summer? Nurture your child's natural enthusiasm for music and movement by registering for Music Together classes! Music Together is an innovative, thoroughly researched approach to music and movement, committed to helping families and caregivers discover the pleasure and educational value of informal musical experiences. Young children's musical growth occurs best in a playful, musically rich, and developmentally appropriate setting, free of direct instruction and fun for both children and adults.

NEW CANAAN NATURE CENTER SUMMER CAMP (AGES 3-7) & ADVENTURE CAMP (AGES 8-14)
144 Oenoke Ridge Road, New Canaan
203-966-9577
New Canaan Nature Center Summer Camp (ages 3-7) & Adventure Camp (ages 8-14)

The only place to take summer in is…outside! Treat your child age 3-14 to an action-packed summer experience. Counselors create age-appropriate opportunities to explore, investigate, and discover the natural world. Adventure Camp for ages 8 and older incorporates a range of experiences and fun challenges both on- and off-site. One-week sessions (June 3-Aug. 16) revolve around different themes that are brought to life through field games, experiments, animals, activities, and camp song circle throughout 40-acres of ponds, meadows, gardens, and forest. Visit the website for information and to register.

SHIPPAN RACQUET CLUB, KINGS HIGHWAY TENNIS CLUB, OAK HILLS TENNIS CLUB
Shippan Racquet Club
45 Harbor Drive, Stamford
203-323-3129
Kings Highway Tennis Club
98 Old Kings Highway N., Darien
203-655-8769
Oak Hills Tennis Club
165 Fillow Street, Norwalk
203-838-9110

Looking to introduce your child to the sport of a lifetime this summer? Shippan Racquet Club, Kings Highway Tennis Club, and Oak Hills Tennis Club are pleased to announce that their annual children's summer tennis camps will resume this year from June 18-August 24. The clubs offer a one-time, two-for-one discount for the first week of enrollment if your child signs up with a sibling or a friend. Ten percent discounts will apply on any additional week enrollments. For Oak Hills Tennis Club only, this offer applies strictly to the 10-and-under camp.

SPORTSPLEX@FAIRFIELD SUMMER CAMP
85 Mill Plain Road , Fairfield
203-683-0000
Home of Carabiners Indoor Rock Climbing, Gymnastics and Cheerleading Academy, GCA Parkour & Freerunning, Field House, Fairfield Fencing Academy, Fit Club, Fairfield Ice Academy, The Studio, and World Champion Taekwondo

The Sportsplex@Fairfield offers a one-of-a-kind camp that allows kids to try a variety of activities in our state-of-the-art facility. Full-day, half-day, early- and extended-fun options available. Lunch included for full-day campers. All of this takes place in our Fairfield location with the supervision of our highly experienced, certified, and super-fun coaches. Individual sport camps offered as well.

STAMFORD FENCING ACADEMY TRAINING CAMP
646-535-7203
Email stamfordfencingacademy@gmail.com

Stamford Fencing Academy's day camp registration is now open! Often referred to as "physical chess," fencing provides a unique blend of physical, mental, and emotional stimulation, while also promoting discipline, making it an exciting way to stay fit and have fun! At the Stamford Fencing Academy Training Camp, your child will learn from experienced, energetic, and patient instructors who are determined to pass along this timeless sport in a fun, safe, and focused environment. Sign up for one week or all three!

STAMFORD TWIN RINKS
1063 Hope St., Stamford
203-968-9000 x13

Looking for HOT summer camps that are really COOL? Stamford Twin Rinks has numerous skating and hockey camp choices from mid-June through Labor Day. HOCKEY camps are structured and implemented by former NHL and college players. Skills development camps, from goal-scoring to power skating, are fun and challenging for all ages and abilities. SKATING camps integrate learning to ice skate and skills development with off-ice fun from magicians and clowns, ballet, fitness, and more. Register now; camps fill up fast. Call 203-968-9000 or visit stamfordtwinrinks.com.

THE TUTORING CENTER
5 River Road, Wilton
203-842-0137

The Tutoring Center offers a research-based custom program, guaranteeing results for kids of all ages. Unlike other tutoring programs that help only with current homework, The Center focuses on the long term, teaching students how to learn and study to succeed. Combining one-to-one instruction and a rotational approach to learning, they rapidly increase academic skills and improve concentration, attention span, and focus. They are so confident about their programs that they guarantee results without making parents sign a contract. Summer camp offers programs in multiple disciplines to enrich both mind and body.

UNITED INDOOR SOCCER
176 Linwood Ave, Fairfield
105 Raton Drive, Milford
203-319-0087

UIS Summer Programs are a great way for your child to grow in the sport he or she loves. We offer an introduction to a variety of sports, with soccer as the main focus. Our camps are indoors, making them ideal on hot or rainy days. Our facilities are air-conditioned, well ventilated, and are equipped with plenty of fans to boot! Ages 4-12 can choose from: Best of 3 Sport Camp, Recreational Camp, and Soccer Mania Camp; ages 3-4 can choose Mini Me Camp, and ages 3½-5 can choose Fun Time @ UIS. Call, stop by, or visit our website!

WESTPORT WESTON FAMILY Y
59 Post Road E., Westport
203-226-8981

Designed for children ages 4-8, and held each weekday from 8:45am-12:30pm at the Westport Weston Family Y, Hafaday is primarily a swim program, with both a lesson and a free swim period each day. It's the best way to learn to swim. Arts & crafts, music and gym time, including yoga, karate, and games round out each morning of fun. We have 9 weekly sessions, beginning Monday, June 17 and continuing on through the week of August 12. Students in swim lessons are grouped by age and ability. The cost for Y Members is $270 per week; $295 for non-members. For details or to register, please visit westporty.org.

WHIMSIES DOLLHOUSE SHOP
18 Lewis St., Greenwich
203-629-8024

Whimsies' Workshop is a great learning and challenging experience for anyone ages 10 to 110. Learn to assemble, paint, shingle, electrify, wallpaper, and install lighting, flooring, and trim in a six-room, back-open, beautiful Whimsies' heirloom-quality dollhouse. Click on "Registration Form" to register online at whimsiesdollhouse/registration_form or call for more details! 203-629-8024.

WILTON SPORT AND FITNESS
644 Danbury Road (Route 7), Wilton
203-529-3900

Wilton Sport and Fitness located conveniently off route 7 provides a wide range of sports and programs for all the family. With Soccer, Lacrosse and Multi-sport camps on our turf field for the kids and classes for ages 1 to adult there is something for everyone year round. Visit wiltonsportandfitness.com for more information and to sign up today, or call 203-529-3900.

WILTON SPORT AND FITNESS
644 Danbury Road (Route 7), Wilton
203-529-3900

Wilton Sport and Fitness - SoccerExtreme Camp Soccer Extreme continues to be the industry leader in Residential and Day camps. Now entering our 21st year with four weeks of camp being held at the beautiful Canterbury School in New Milford, we provide a great experience for everyone from the 10-year-old soccer enthusiast going to camp for the first time to the 17-year-old aspiring to play in college. Check out our website soccerextreme.com or email graeme.lloyd@soccerextreme.com for more information.

YALE PEABODY MUSEUM SUMMER CAMPS
170 Whitney Ave., New Haven
203-432-6646 New Haven camps
203-737-3065 Orange camps

The Yale Peabody Museum of Natural History offers weeklong summer day camps for children in grades 1-9. These hands-on, science-based programs feature the Peabody's extensive dinosaur, geology, anthropology and natural history collections. Visit the Yale Peabody Museum's summer programs website for a complete list of camps and registration information.
SERVICES FOR CAMPERS
We know stickers and labels. With over 500,000 customers and celebrating our 17th year, Family Labels has been making sure your children's belongings come home from camp and school. We manufacture every item in our more than 7,000-square-foot South Florida manufacturing facility. Come check out our site at familylabels.com and see why we "Guarantee To Deliver A Smile." A proud member of the American Camp Association.

FUNSCAPES
877-lot-a-fun 877-568-2386)

We bring the party to you! Inflatables, fun foods–including popcorn, slushees and cotton candy, tents, tables, chairs, moonwalks, interactive rides, outdoor movie screens, tabletop games, and much more. We are one-stop-shopping for the best kid parties, family celebrations, and your next party! Check our online showroom and call to reserve everything you need. We pride ourselves on our dependable delivery and the best rental variety in all of Fairfield County.

LICENDERS
30 Myano Lane, Stamford
203-961-9918
888-LICENDERS (542-3633)

Licenders, an all-natural lice removal company, has launched KLOOC–Keep Lice Out Of Camp. The program offers the opportunity to bring their kids to any of the three Licenders locations for free head lice screenings. Adie Horowitz, owner, says this prevents unknowingly spreading lice to classmates and family. By using Licenders, kids won't have to be sent home from school. Licenders clinicians go through extensive training and are FDA-cleared. Licenders has contracts with more than 100 schools in the tri-state area and is located in Connecticut, Long Island, and Manhattan.