Check out some great family events happening throughout Fairfield County, CT, this January, including kid-friendly shows and concerts and activities that celebrate Martin Luther King, Jr. Day.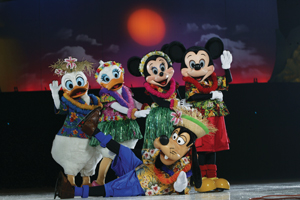 Have Skates, Will Travel
Disney on Ice presents world class skating and colorfully elaborate sets in Mickey & Minnie's Magical Journey. Travel with Mickey, Minnie, Donald, and Goofy as they visit the homes of Peter Pan, Simba, Lilo, Stitch, and Ariel. January 12-17. Check website for times. $15.25-$60.25. Arena at Harbor Yard, 600 Main Street, Bridgeport. 203-345-2300.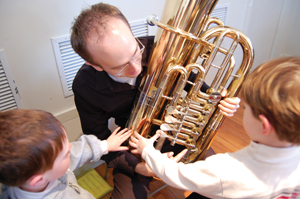 Brass vs. Percussion
Children aged 4-8 are encouraged to dress up as their favorite superhero or villain for Exploring the Orchestra: Villains & Superheroes. Musical forces battle it out in this 45-minute performance by the Stamford Symphony. Children can get a close-up view of the musicians and their instruments. January 16. 1pm and 2:30pm. $15, children $8. For tickets call 203-325-1407 x10. The Stamford Museum and Nature Center, 39 Scofieldtown Road, Stamford. 203-322-1646.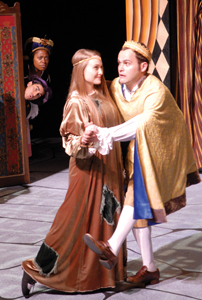 Will the Real Princess Please Stand Up?
The demanding mother of a lonely prince attempts to find him an authentic princess in The Commedia Princess and the Pea. Drawing from the humorous, physical acting style known as Italian Commedia dell'arte, this version of the Hans Christian Andersen fairytale has potential princesses being put through the paces in an attempt to prove that they are the real deal. January 16. 1pm and 4pm. $15. Westport Country Playhouse, 25 Powers Court, Westport. 203-227-4177.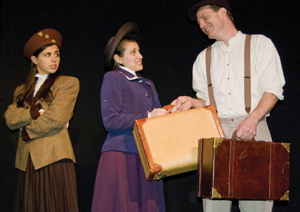 Stories from the Past
The stories of several immigrant families who have travelled to America are portrayed in the production Ellis Island. Set in 1907, some of their stories may seem vaguely familiar as they reflect the experience of so many of our own ancestors who travelled here to escape tyranny, poverty, or religious persecution. January 15, 16, 22, and 23. Check the website for times. $12, children 18 and under $7. Crystal Theater in Ben Franklin Center, 66 Bayview and Hillside Avenues, South Norwalk. 203-847-4850.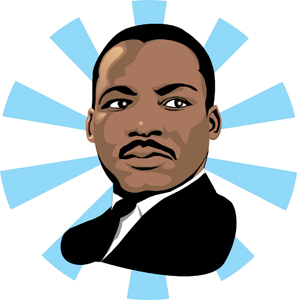 The Dream Lives On
Martin Luther King, Jr. was born in 1929 and died before he turned 40. During his short lifetime he made a lasting impact on the country, but young children may only have a faint idea of who he was and what the civil rights movement was about. Teach them more at either of these venues celebrating both Dr. King's life and the sacrifices he and many others made toward the fight for equal rights.
Come to the Bruce Museum for their Annual Martin Luther King Jr. Family Day Celebration. The voices of eight great freedom fighters come to life in a performance by Young Audiences of Connecticut's Collective Consciousness Theater. The show, Struggle for Freedom, demonstrates the challenges faced by those fighting bravely for the civil rights of African Americans. The program is suitable for students in grades 5 and up or younger with parental guidance, and takes place at 11am and 1pm. Children of all ages can make an "I have a dream" button and add their self-portraits to the Circle of Friends mural. January 17. 10am-5pm. $7, children 5-22 $6, under 5 FREE. The Bruce Museum, 1 Museum Drive, Greenwich. 203-869-0376.
The Wadsworth Atheneum Museum in Hartford has many activities planned for their Martin Luther King Community Day. Start off with FREE admission, then enjoy crafts, tours, performances, and stories as told by Dr. Raouf Mama, winner of the 2008 National Multicultural Children's Book Award. January 17. 10am-5pm. FREE. The Wadsworth Atheneum Museum of Art, 600 Main Street, Hartford. 860-278-2670.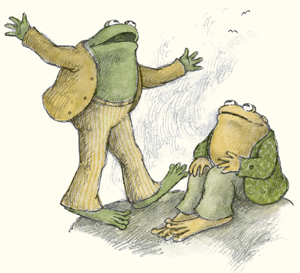 Best Friends Forever
Frog and Toad leap, jump, and hop out of the pages of the Arnold Lobel book and head straight to the Stepping Stones Museum for Family Fun Night with Frog and Toad and Character Breakfast with Frog and Toad. Children enjoy stories and hands-on activities at both events. Family Fun Night: January 21, 6pm. Character Breakfast with Frog and Toad: January 22, 8:15am. Each event is $12 per person. Reservations required; call ext 247. Stepping Stones Museum for Children, 303 West Avenue, Norwalk. 203-899-0606.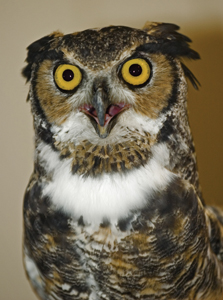 Night Owl
Walk by moonlight through the woods during owl moon, which marks the start of the mating season for these nocturnal creatures. In Owl Moon Night Hike & Campfire, discover how owls use their senses to navigate the night and hunt in the dark. Call-ins may attract the birds for closer inspection. January 22. 5:30-6:30pm. $8. New Canaan Nature Center, 144 Oenoke Ridge, New Canaan. 203 966-9577.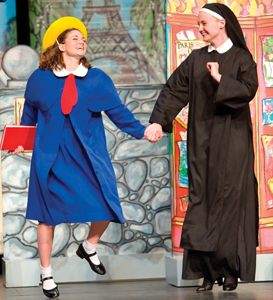 Oh, that Madeline...
See the original musical Madeline and the Bad Hat, based on Ludwig Bemelman's book about a Parisian schoolgirl and her bumpy relationship with the troublesome Pepito, who lives next door. January 22 at 11am and 2pm. $15. Ridgefield Playhouse for Movies and the Performing Arts, 80 East Ridge Avenue, Ridgefield. 203-438-5795.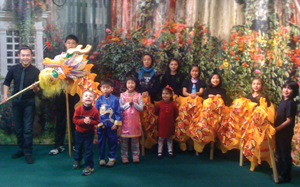 Celebrate the Chinese New Year
Welcome in the Year of the Rabbit at the Chinese Language School of Connecticut's 9th Annual Chinese New Year Festival. Enjoy martial arts performers, drummers, a dragon dance, yo-yo performances, as well as traditional crafts, food, and music. January 23, 12-3pm. $62, children 3-16 $42, under 3 FREE. The Stamford Plaza Hotel and Conference Center, 2701 High Ridge Road, Stamford. 866-301-4906.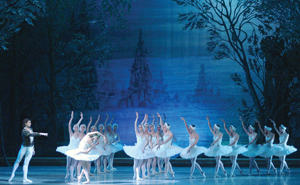 A Timeless Tale
Prince Siegfried and Odette dance to the music of Tchaikovsky in Swan Lake. The classic ballet will be presented January 29 at 8pm and January 30 at 2pm. Tickets are $15-$85. Shubert Theater, 247 College Street, New Haven. 203-228-6622.
No Folding Required
Find out why maps have been valuable throughout history in Map Spot: Exploring the World of Maps at Mystic Seaport. Different stations allow for reading and making maps and maritime charts. Activities and games test your cartographic abilities, whether it's finding your way through confusing directions or becoming a maritime explorer mapping an island's coastline. Thursday-Sunday through January 30. 10am-4pm. $24, children 6-17 $15, under 6 FREE. Mystic Seaport, 75 Greenmanville Avenue, Mystic. 860-572-5315.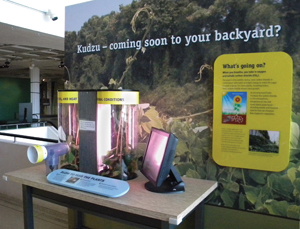 Warm Up at the Aquarium
A new exhibit demonstrating the effects of human activities on the earth's temperature is on display at the Maritime Aquarium. Seasons of Change: Global Warming in Your Backyard offers computerized and hands-on demonstrations to show how humans are making the earth warmer and the possible consequences affecting New England such as flooding, lower production of maple syrup, reduced snowfall, and diseased lobsters. Through May 30. 10am-5pm daily. $12.95, children 2-12 $9.95. The Maritime Aquarium, 10 North Water Street, Norwalk. 203-852-0700.