Check out some of the best family events happening this May in Fairfield County, Connecticut, including kid-friendly shows, Mother's Day activities, and outdoor events.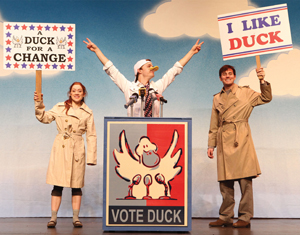 Books on Stage
Kids watching what's taking place on stage might find many familiar characters they remember from their reading, in Duck for President, Fancy Nancy and Other Storybooks, a musical production of popular children's books. May 1. 1pm and 3pm. $15, children $12. Quick Center for the Arts, Fairfield University, 1073 North Benson Road, Fairfield, CT.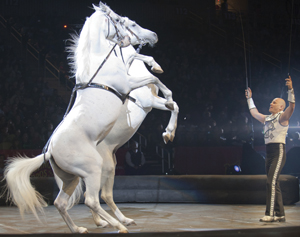 A Fully Charged Circus
Ringling Bros. and Barnum & Bailey present a new version of a traditional circus. See clowns, strongmen, fearless animal trainers, elephants, acrobats, and the rest of the acts in Fully Charged. May 4 and 6 at 7pm; May 5 at 10:30am and 7pm; May 7 at 11am, 3pm, and 7pm; May 8 at 1pm and 5pm. Come 90 minutes early to meet the animals (not available for Thursday morning performance). $15-$85. XL Center, One Civic Center Plaza, Hartford, CT. 860-249-6333.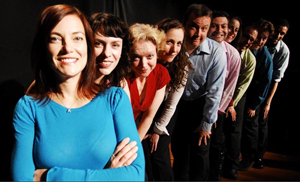 What's So Funny About Being a Mom?
Everything! Moms get a night out for some laughs at Suburban Moms, a production by the improv group Chicago City Limits. The group may seem familiar, having appeared on the likes of Comedy Central, PBS, and The Today Show. Proceeds benefit the Conservative Synagogue's preschool program. May 5. 6:30pm. $40. The Conservative Synagogue, 30 Hillspoint Road, Westport. 203-454-4673.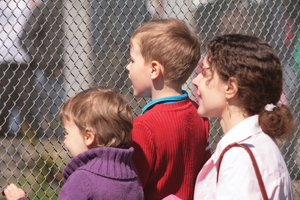 Mom Goes to the Zoo
Show mom where the real zoo is (and no, it's not home). She'll get free admission to the Beardsley Zoo during Mother's Day: Beardsley Zoo. May 8. 9am-4pm. $11, children 3-11 $9, under 3 (and moms) FREE. Beardsley Zoo, 1875 Noble Avenue Bridgeport. 203-394-6563.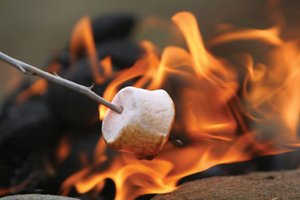 Spring Campfire
Abracadabra, alacazoo - look whose coming to entertain you! Nisan The Magic Genie, that's who. During a Magic Family Campfire, watch Nisan make magic while you toast marshmallows and make s'mores. Performance moves indoors in the event of rain. Preregistration required. May 13, 7:30-9pm. $10. Earthplace, 10 Woodside Lane, Westport. 203-227-7253.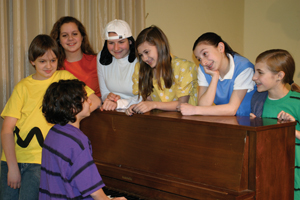 Charlie and the Gang
Children from around Fairfield County pool their talents to perform in You're a Good Man Charlie Brown. Follow Charlie and the rest of the Peanuts gang as they fly kites, chase rabbits, and play a little baseball. May 13, 8pm; May 14, 2pm and 8pm; May 15, 2pm. $15, children and students $10. Request tickets at [email protected]. Seabury Center, 45 Church Lane, Westport. 203-341-9659. www.cstcompany.com.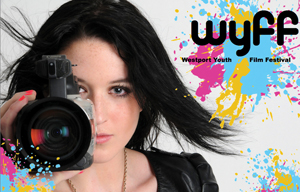 Young Moviemakers
Fifty student filmmakers, local and beyond, are having their work screened at the Westport Youth Film Festival(WYFF) 2011 . There are special panel discussions, music, and a guide describing each movie. May 14. 10am-9pm. $10-$35. Fairfield Community Theatre, 1424 Post Road, Fairfield. 203-222-7070.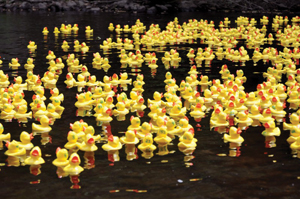 On Your Mark...Get Set...Quack!
Just be an observer or participate in the Fairfield CountyDuckie Derby as 1000 rubber duckies race across the Mill River. Games, food, and two duck mascots are part of the day's activities. A $15 donation gets you a large rubber duck to adorn for the decorated duck contest. A $10 donation gets your family a race duck number. All proceeds benefit St. Catherine's Academy, a special needs school located in Fairfield. May 21. 1pm. The Mill River, 834 Brookside Drive, Fairfield. 203-834-5029.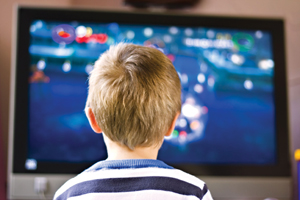 Unplug
If you've ever been alarmed by how much time your child spends in front of a screen, you're not alone. Kids spend an average of seven hours a day in front of one. Learn the toll it may be taking on children, our society, and the environment in the film Play Again. The documentary follows six teenagers who unplug and go on their first wilderness adventure without the crutch of any electronics. May 27. 6pm. $12; free for children. Greenwich Audubon Society, 613 Riversville Road, Greenwich. 203-869-5272.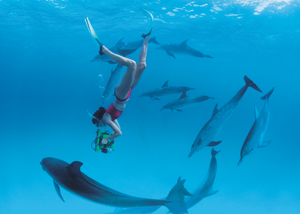 Friendly Flippers
An Academy Award-nominated film Dolphins follows biologist and Connecticut native Dr. Kathleen Dudzinski as she researches the communication and behaviors of these complex mammals. May 27-August 31. Check the website for times. $12.95, children 2-12 $11.95. IMAX Theater at the Maritime Aquarium, 10 North Water Street, Norwalk. 203-852-0700.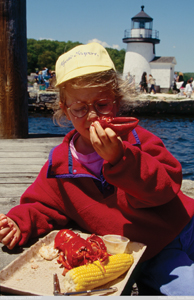 Memorial Day Fun
Memorial Day weekend usually means a break from the normal routine, giving you and your family the opportunity to enjoy activities that you might not have time for on a typical weekend. Here are a few things going on nearby.
Take a Marine Life Study Cruise and explore the shores of the sound for crabs, fish, and lobsters with educators from the Maritime Aquarium. Suitable for ages 8 and up. May 28. 1pm. $20.50. Maritime Aquarium, 10 North Water Street, Norwalk, CT. 203-852-0700.
Kids can jump on stage, sing, and wear hats as entertainer Chris Rowlands presents Farming Fever, a show that gets everyone involved in learning about farming and farm animals. May 28-29. 11am-3pm. $11; $9 children 3-11. Beardsley Zoo, 1875 Noble Avenue, Bridgeport, CT. 203-394-6563.
Take time to smell the roses and learn about a variety of plants in bloom in Family Programs: Garden Exploration at the Bartlett Arboretum. Find out what attracts honeybees and butterflies to the garden. May 28. 1pm. $18; free children under 12. Bartlett Arboretum, 151 Brookdale Road, Stamford, CT. 203-322-6971.
Children of all ages can stop by during regular library hours and make a craft at Drop-In Memorial Day Crafts. May 28. 10am-5pm. FREE. Wilton Library, 137 Old Ridgefield Road, Wilton. 203-762-3950.
At Lobster Days, crack some claws and let the butter drip as you sit by the water on the grounds of the Mystic Seaport. May 28-30. 11am-4pm. $24, kids 6-17 $15 (lobster dinner extra). Mystic Seaport, 75 Greenmanville Avenue, Mystic. 888-973-2767.
After the Memorial Day parade in town, bring a blanket and picnic on the museum's lawn at the 4th Annual Memorial Day Community Picnic. May 30. Noon-3pm. Fairfield Museum and History Center, 1520 Bronson Road, Fairfield, 203-259-1598.


Also see: Our Online Calendar, for even more upcoming family events in Fairfield County, CT, and the New York metro area