Related: children, kids, Dentist, smile, family, health, teeth, braces, ,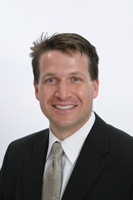 Kids First Pediatric Dentistry
can now help to create beautiful smiles. The practice, serving children, adolescents, and special needs patients around Fairfield for over 30 years, has added a Board-certified orthodontist, Dr. Cass Burrell, DMD. Whether the problem is crooked teeth, a bad bite, TMJ/TMD pain, or anything else requiring braces, Kids First Dental uses state-of-the-art technology along with new techniques and appliances that reduce discomfort levels, decrease the number of visits necessary, and shorten treatment time. The best possible treatment for your individual needs is determined and then outlined, including the expected treatment time and the approximate cost. In addition to Dr. Burrell, there are also four pediatric dentists that offer services in restorative (fillings) and preventative (sealants and bonding) dentistry, as well as periodontics (gums) and oral surgery. Open Monday-Wednesday 8am-7pm, Thursday 8am-5pm. Located at 1478 Post Road, Fairfield. 203-255-6851.
www.kidsfirstdentistry.com.
More Family Health/Fitness/Safety Articles
Wanderlust Yoga In The City Offers a One-Day Yoga, Music, and Community Event in NYC
"Roll Model" Campaign During National Bike Safety Month Helps Parents Put the Brakes on Child Bike Fatalities
Travel Tips: Food Safety On the Road
Yale Fertility Center Opens in Westport, CT
Lice Removal Services in New York City

Be a good fellow parent and share this with a friend who would be interested
Local Family Health/Fitness/Safety Sponsors
See Our Family Health/Fitness/Safety Directory