At just 8 years old, Harrison Bernstein of Westport, CT, is an entrepreneur and philanthropist with a passion for the hospitality industry. Harrison got a chance to go behind-the-scenes at the newly renovated Westport Inn, where he spent a full day learning about the hotel business and doing some of his favorite things -- like folding napkins.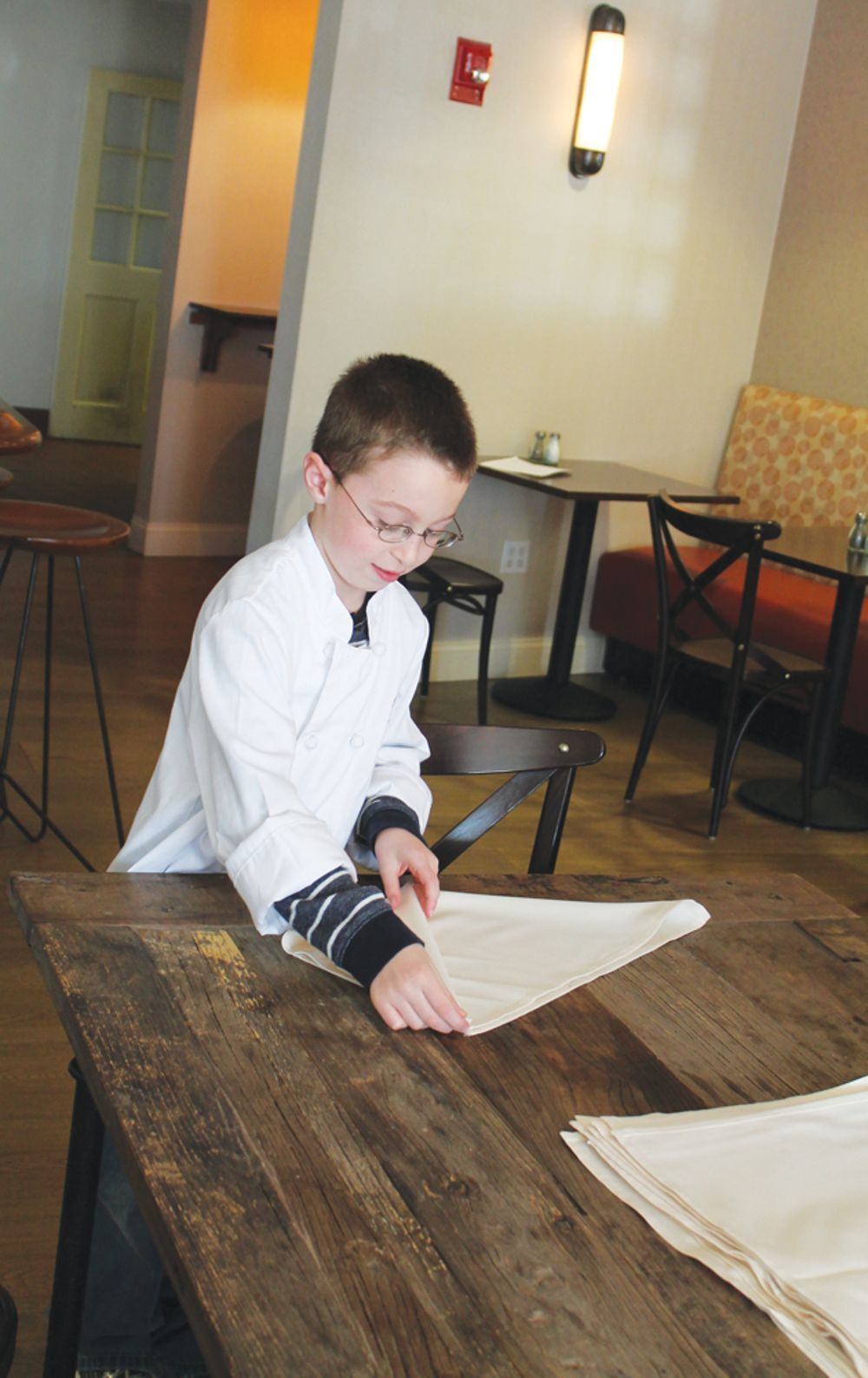 "What do you want to be when you grow up?" How many children actually take this question seriously? Harrison Bernstein does.
At the age of 4, Harrison discovered he liked to cook. As he got older, he became fascinated with hotels. Now, at the ripe old age of 8, the Westport resident has developed a passion for the hospitality industry.
On a recent family trip to the Dominican Republic, Harrison was more interested in how a hotel runs than in the azure blue waters of the Caribbean. Instead of playing on the beach, Harrison learned how to fold dinner napkins with hotel employees. Since that trip, he has requested cloth napkins at every single meal—even if that meal is a slice of pizza. He has now mastered 20 different napkin-folding designs.
In November, Harrison created his own website, HarrisonsKitchen.com. Visitors to the site can post their favorite recipes, watch how-to videos (including one on napkin folding), and learn about Harrison's favorite dishes and restaurants.
The website caught the attention of Robin Scarella of Connections Public Relations, who arranged a "career day" for Harrison at the newly renovated Westport Inn—a project he had been admiring from afar. The inn rolled out the red carpet for Harrison, who woke up three hours early in anticipation of his big day. Employees led him on a top-to-bottom tour of the hotel, starting in the basement and making their way through the ballroom and past the brand new pool. Harrison was put to work, helping the housekeeper make a bed, taking phone reservations at the front desk, and preparing a luncheon from scratch. He remained focused on getting as much out of the day as possible, despite being trailed by a gaggle of reporters, including a camera crew from News 12.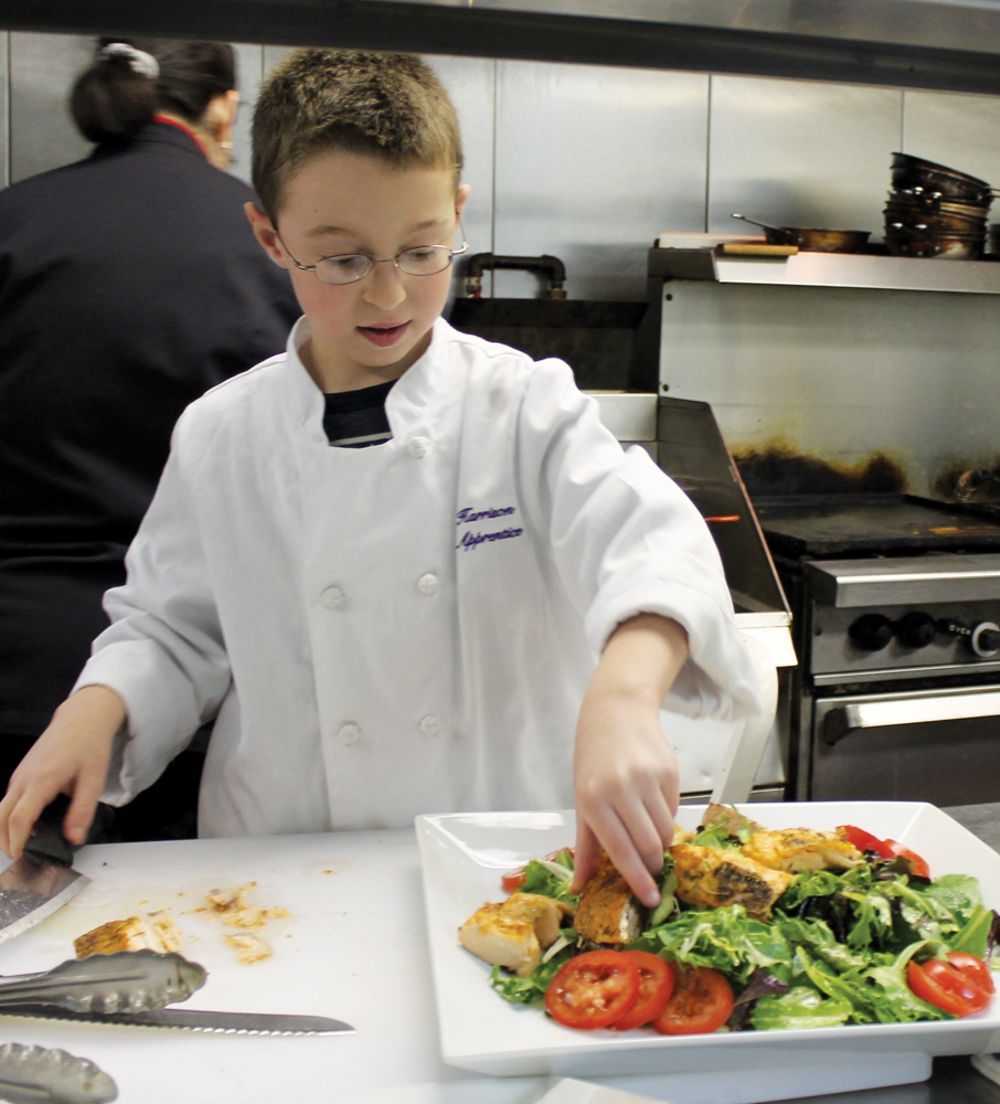 Harrison's salary for the day was donated to Save the Children, the Westport-based nonprofit organization committed to helping children and families in the U.S. and around the world who are burdened with poverty, hunger, illiteracy, and disease.
Harrison also donates 100 percent of the proceeds from his online store at HarrisonsKitchen.com, which includes cookbooks, kitchenware, and food items, to Save the Children. To date, he has raised $232.28.
Through his website, Harrison is able to share his passion for food and good living while giving back to the world at large. Now that's hospitality.