We asked local experts in Brooklyn for their best advice on how moms can de-stress during the holiday season and all year round.
Merry Stressmas!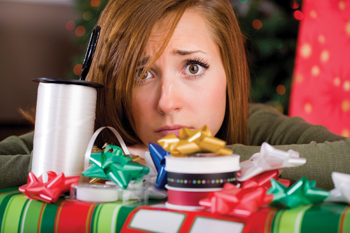 Start with one busy mom (is there any other kind?), add in the frenzy of the holiday season, and you've got the perfect recipe for stress. At this time of year, 'peace of mind' may seem as mythical as Santa Claus himself. To help you find more joy in the most wonderful time of the year (and all year-round), we asked local experts:
What is your best advice for stressed-out moms?
"This is an issue all mothers face at one time or another - constantly trying to find a balance between self-care and caring for others. Because the responsibilities that accompany parenthood in this day and age are often overwhelming, it is helpful to take a moment to reflect on personal expectations. Oftentimes, as mothers, we're much harder on ourselves than we need to be, and the impact of this added pressure can result in unnecessary stress. Moreover, trying to live up to unrealistic standards can make it impossible to find joy in the small moments, due to feelings of inadequacy or frustration at not being the mom you want to be.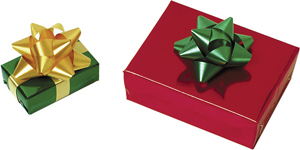 Also, taking just an hour a week to de-stress and focus on personal interests, even something as simple as reading a book or getting a pedicure, can help moms refuel and make the enormous job of motherhood a bit more manageable. Asking for help from friends and family members is also an excellent way to find reprieve.
In the end, creating a small "sacred hour" per week to recharge, along with shifting personal expectations to avoid self-criticism or doubt, will likely provide some sense of relief. While it may not be as therapeutic as a week in the islands, it will hopefully allow you to appreciate the many perks of motherhood and move past the small, messy details that often get in the way."
- Dr. Stephanie O'Leary, Psy.D., Premier Psychology Services, LLP, Mount Kisco
"When a mom is exhausted and can no longer function, the entire household ceases to function, which is why it's important for the entire family that she ward off stress and exhaustion. One trick is to give mom special treats throughout the week. These don't have to be expensive or over the top - just little pleasures that make her happy.
Also, moms should assign chores to their children and keep a schedule of each family member's household responsibilities. Teaching children how to be responsible and independent is important for their future, so don't feel bad when you hand them the laundry.
Finally, make time for yourself, and don't be afraid to say "No" sometimes."
- Lorelei Garrett, operations director, BumbleBee Tennis, classes offered throughout Brooklyn, Queens, and Manhattan


See more advice from experts in the New York metro area