We've rounded up the best family events happening this July in Fairfield County, CT. Check out these great activities with your kids this month, and don't forget to celebrate good old Independence Day!
Don't Swat them Away

These bugs light up the night sky and personify summer. Learn about them in Fireflies: Natures Mini-Fireworks, which explains how and why they flash. Try your skills at telling the species apart by looking at the different patterns their flashes make. July 1. 8:30pm. $5, children and seniors $3. Audubon Greenwich, 613 Riversville Road, Greenwich. 203-869-5272.



Here Comes Cotton Tail
During Family Fun Night with Peter Rabbit, designed to promote literacy and positive family interaction, a museum educator reads a story in front of a large screen showing pages in the book-and not only do children get to meet Peter Rabbit, they even get to join him in a musical parade. Families can purchase dinner in the museum's new café. July 8. 6pm. $12. Stepping Stones Museum, 303 West Avenue, Norwalk. 203-899-0606.
Dear Harry...

Sixteen-year-old Lily Zalon conceived and runs Dear Mr. Potter, a blog-based project allowing Harry Potter fans to share their unique stories and experiences relating to the popular series. She'll talk about the blog in How Harry Potter Changes the World, One Fan at a Time. Proceeds from the blog benefit the Harry Potter Alliance to promote youth literacy. July 21. 7:30pm. Westport Public Library, 20 Jesup Road, Westport. 203-291-4810.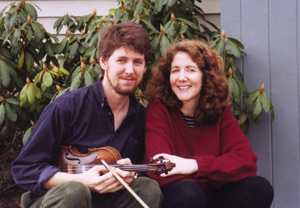 Songs of the Sea
Deirdre Murtha and The Johnson Girls sing the song of Connecticut's nautical and maritime history in Open Chantey Sing. July 21. 6pm. $5. Rowayton Arts Center, 145 Rowayton Avenue, Rowayton. 203-866-2744.
Dance Festival
At the Bon Odori Japanese Summer Festival, sponsored by the Japan Society of Fairfield County, learn about Japanese culture through events including a Taiko drum performance, karate demonstration, participatory dance, and activities for children. Feel free to wear a Yukata (Japanese summer kimono). July 23 at 2pm. FREE. Jesup Green, Jesup Road (in front of the Westport Public Library), Westport, CT. 203-912-3757.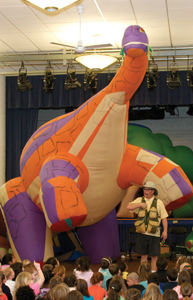 Dino Talk
With the help of life-size inflatable dinosaurs, Dinoman and his raccoon Reflex combine audience participation, magic and mayhem to explore how fossils are made and what the earth was like when dinosaurs roamed the area. July 27 at 6:30pm. FREE. Calf Pasture Beach, 69 Calf Pasture Beach Road, Norwalk, CT. 203-854-7806.
Jack and the Bean Stalk

Michael Graham creates all his puppets and has won several awards. He'll be at the Wilton Library for Spring Valley Puppets Presents Jack and the Beanstalk. July 28. 1:30pm. Free. The Wilton Library, 137 Old Ridgefield Road, Wilton. 203-345-3430.
The Great Outdoors-Close to Home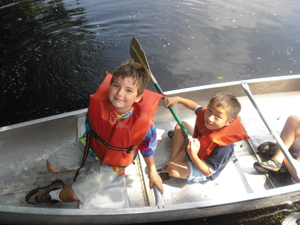 Mahackeno's facilities including pool, pond, and staff to develop competitions and games, are available to families during Summer Sundays Family Fun Day. July 10, 17, 24 and 31. 11am-4pm. $20 per family. Mahackeno, 14 Sunny Lane, Westport. 203-226-8981.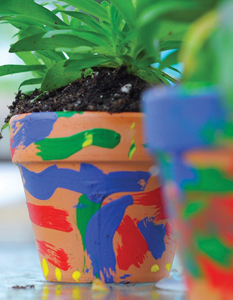 Green is In
The Westport Arts Center gets in touch with its inner colors in Wacky Family Day Goes Green. Visitors make environmentally-aware projects inspired by the Christo and Jeanne-Claude exhibition at the center. July 31. 2pm-4pm. $10 per child, adults and kids under 2 free. Westport Arts Center, 51 Riverside Avenue, Westport. 203-222-7070.
Meet Bert and Edie Otter

Otter keepers introduce visitors to Bert and Edie, two North American River Otters, in Otterly Amazing. After hands-on demos, watch as the otter couple enjoy their favorite meal of the day, lunch. Program activities vary week to week and last approximately 45 minutes. Mondays and Friday throughout July.12:30pm. $10, $5 Children 4-17, under 4 free. Stamford Museum and Nature Center, 39 Scofieldtown Road, Stamford.
Also see: Family Outing: Fort Montgomery State Historic Site
Our Online Calendar, for even more upcoming family events in Fairfield and the NYC area