Kumon, an after-school learning center, opens its newest location in Fairfield on Post Road.

The popular Kumon after-school learning center recently opened its newest location in Fairfield. Kumon, which owns after-school learning centers across the country, specializes in teaching math and reading to kids in preschool through 12th grade.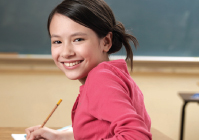 According to Laisa Mathissen, owner of the Fairfield location, Kumon's enrichment program distinguishes itself from all others with its emphasis on "fostering independent learning." Under the guidance of an academic specialist, children are instructed on
how to teach themselves the material.
Another specialty of Kumon, Mathiseen says, is that "children can advance beyond their grade level."
If parents would like to learn more about Kumon, they can schedule a free parent orientation and placement test.
Kumon Math & Reading Center is located at 1139 Post Road, Fairfield. For more information,
call 203-955-1070 or visit kumon.com.