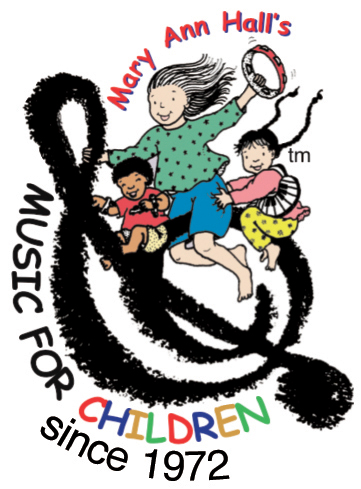 Mary Ann Hall's Music for Children, a 35-year institution in Fairfield County, will offer a new camp for children ages 4½ to 10 this summer.
The camp, called Camp Get Enough Music, is an extension of Hall's year-round music class curriculum, which teaches music theory through creative play.
Limited to 15 students per week, the camp features a weekly Imaginary Musical Adventure, which provides the theme for daily activities like instrument lessons, making an instrument, and composing an original song. For example, Hall says, one musical adventure will be "Octopus Garden." This theme will feature music by The Beatles and children will be invited to wear their bathing suits on an imaginary adventure under the sea. "We weave the story in a creative, playful way," Hall says. "Children get into the music because they're a character in the story and the songs are part of the journey." Other adventures include Wild Wild West and Jitterbug Ball, which feature western and jazz music, respectively.
Camp Get Enough Music will run through July and August; participants have the choice to sign up by week or for the entire program. It will be held at 365 Newtown Avenue in Norwalk, CT.
For even more kids' summer camps in Fairfield County, CT, and the New York metro area, see our Camp Guide.