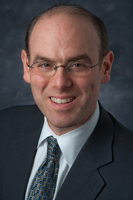 Meet some of the health professionals in Fairfield County, CT, including pediatricians, dentists, and nutritionists catering to kids and families.
BRAIN BALANCE ACHIEVEMENT CENTERS
15 Cross Street, Norwalk
(203) 847-3000
www.brainbalancecenters.com
Email [email protected]
At Brain Balance Achievement Centers, we work with children affected by ADHD, OCD, Tourette Syndrome, Dyslexia, learning disabilities and spectrum disorders. Scientific studies show neuro-developmental disorders such as these are the result of an imbalance between the brain's right and left hemispheres. Our Brain Balance program is a drug-free approach, aimed at restoring brain balance. Physical and cognitive activities combined with nutritional supplements have been shown to be the winning combination to waking dormant areas of a child's brain. The program develops effective neural pathways, resulting in enhanced performance.

CLYNE, DR. LISA
1300 Post Road East, Westport
(203) 259-2124
www.clynechiropractic.com

With more than 19 years of experience as a chiropractor, Dr. Lisa Clyne offers comprehensive chiropractic care, acupuncture therapy, extremity adjusting and rehab, sports injury treatments and massage therapy. The practice focuses on patient pain relief, rehabilitation, recovery and ongoing wellness. Dr. Clyne has written articles and has been featured on local news stations discussing chiropractic care and acupuncture. She has volunteered with the Special Olympics, Save the Children and March of Dimes and is a member of the Connecticut Chiropractic Association, American Chiropractic Association and The Westport Chamber of Commerce.

THE HEALTHY CHILD
722 Post Road, Darien
(203) 655-6000
The Healthy Child, a Darien pediatric practice, is completely committed to caring for your child and your entire family with warmth and compassion. The Healthy Child is a small, intimate practice where the doctors give personal attention to every child. The practice also offers a variety of support groups for their patients such as New Mom Groups, Asthma Support Groups and Food Allergy Groups. Evening hours are available on Monday nights.

LEE, DR. SUHO
35 Copps Hill Road, Ridgefield
(203) 403-2525
www.toothfairypediatricdentist.com

Dr. Lee earned his Pediatric Dentistry Residency Certificate from Maimonides Medical Center, in Brooklyn after two years of intensive study in this special program. He obtained his Bachelor of Science from the State University of New York at Stony Brook. His DDS degree was earned at the Columbia University School of Dental and Oral Surgery, and he participated in the prestigious Advanced Education in General Dentistry (AEGD) at the U.S. Naval Hospital in Yokosuka, Japan. Currently, Dr. Lee is a proud member of the associate faculty at Hackensack University Medical Center Dental Department in New Jersey.

MENDELSOHN-LEVIN, DR. LAUREN PAIGE
25 Valley Drive, Greenwich
(203) 622-4301
www.valleypediatricsofgreenwich.com

Dr. Paul E. Juan is pleased to announce that Lauren P. Mendelsohn-Levin M.D. will be joining him in practice at Valley Pediatrics on November 2. Dr. Mendelsohn -Levin graduated from Barnard in 2001. She attended New York Medical College where she received her Medical Doctorate in 2005. From there she completed her residency and chief residency at Maria Fareri Children's Hospital in Valhalla, NY in 2008. Dr. Mendelsohn-Levin is a board certified pediatrician. Dr. Mendelsohn-Levin and her husband, Adam, just celebrated the birth of their first daughter.

PARKER, ANDREW J., M.D.
148 East Avenue, Suite 2-I, Norwalk
(203) 866-8121
Dr. Parker provides comprehensive treatment for any ear, nose and throat concerns in children and adults. This includes state-of-the-art treatments for hearing disorders and he is Connecticut's leading provider of the new Lyric Hearing Aid. He also provides in-depth evaluation and treatment for snoring, sleep apnea and chronic cough. Other medical specialties include allergies and sinus, tonsil and adenoid issues, along with the treatment of dizziness and vertigo.

SMILE ART ORTHODONTICS
126 Old Ridgefield Road, Wilton
(203) 210-7375
www.SmileArtOrtho.com

Dr. Monica Teredesai or "Dr. Monica" as her patients call her, is a board certified Orthodontist specializing in braces, Invisalign and comprehensive Orthodontics for children and adults. She graduated with honors from the University of Pennsylvania Dental School and specialized in Orthodontics at Columbia University where she currently serves as a clinical instructor. Smile Art Orthodontics is one of the most technologically advanced orthodontic offices in the area, using state-of-the-art equipment and techniques. Clear self-ligating braces, Invisalign and Invisalign Teen are available. Smile Art is dedicated to making the patient experience comfortable and rewarding.

VALLEY PEDIATRICS OF GREENWICH
25 Valley Drive, Greenwich
(203) 622-4301
www.valleypediatricsofgreenwich.com

Dr. Juan is a board certified Pediatrician, seeing patients from birth through college. Dr. Juan believes his patients deserve state-of-the-art care in a personal, family-oriented setting. His office has separate entrances and separate exam rooms for well and sick patients. Sick patients are seen on a same-day basis, and well exams can be made Monday through Friday as well as Saturday mornings for the convenience of working parents. The office is bright and cheerful and has ample (underground) parking in an elevator building. He is affiliated with Greenwich Hospital. Most insurances are accepted.

WOMEN'S HEALTHCARE OF NEW ENGLAND
i Park
761 Main Avenue, Norwalk; (203) 644-1100
30 Stevens Street, Norwalk; (203) 644-1160
10 South Street, Ridgefield; (203) 894-3777
www.whcnewengland.com

During my undergraduate training, I realized that I wanted to help people and make a difference in their lives; becoming a physician would allow me to do just that. Once I entered medical school, my clinical rotation in women's health interested me the most. Being able to educate, treat and work with women has been very fulfilling for me. I chose to continue to be an advocate for women's health by becoming an OB/GYN; by doing so, I am able to care for women and have the fortunate ability to educate and empower them.