These businesses in Fairfield County, CT, are offering new services for local kids and families - check it out!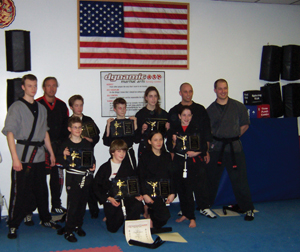 A Dynamic Move
In December, Westport's Dynamic Martial Arts moved to a larger location. The studio's new site is spacious and has a better flow, says owner Mark Wilkinson - a more suitable home for what he notes is the "oldest and biggest martial arts studio in Fairfield County."
With four instructors teaching more than 350 students, Dynamic Martial Arts offers three distinct programs: children's karate (for students as young as 3½), a blend of Israeli self-defense and kempo karate, and fitness kickboxing.
In parallel to physical skills like balance and coordination that are gleaned from lessons, life skills are a major focus of the children's karate classes. Students learn "respect, self-control, self-discipline, [and] confidence," Wilkinson says. The classes also help improve children's self-esteem, relieve stress, and channel aggression, making the program a complete integration of health, mind, and body.
Dynamic Martial Arts in Westport is now located at 645 Post Road East. For more information, call 203-454-7766 or visit www.westportkarate.com.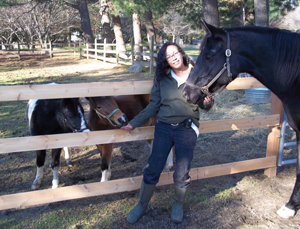 Saddle Up!
Fairfield Horse and Pony has scheduled its grand opening for January 22. On that Saturday, the stable will host an open house, when visitors can meet Star, Moon, and Shadow, the barn's resident equines, and their owner and trainer, Michelle Polvay. Visitors can also learn more about the stable's lesson program, birthday party package, winter camp, and pony rides.
Fairfield Horse and Pony offers instruction in the Western riding style, including trail riding. Lessons are offered to both children and adults (by appointment only) on Mondays, Wednesdays, Fridays, and Saturdays. Birthday parties can be scheduled on Saturdays and include pony rides for all guests, games, food, and a homemade cake. On Sundays, the stable offers pony rides by appointment.
The stable will host a winter day camp during the February school vacation, for school-aged children up to age 13. In addition to riding lessons, Polvay says, campers will learn about the history and anatomy of horses as well as how to groom and care for these animals.
What sets the stable apart, Polvay says, is its affordable services. The stable provides all necessary riding equipment and lessons are $35 for a full hour. Polvay says she also hopes to provide services to ill or underprivileged local children at no cost, as a way of giving back to the community.
For more information, call 203-767-9795 or e-mail [email protected].