Lifelong Learning
Adults and children come together to learn at the new Wilton Learning Center, which opened in July. The Center offers reading, grammar, writing, math and science help to those in grades K-8 using educational software by SuccessMaker® Enterprises. Those in grades 9-12 can partake in workshops (up to 12 in a group) to increase their learning skills. The center maintains the curricula for several area schools, so it is up to date on subjects that need attention. A lab area boasts 17 computers with smart boards. Private tutoring is also available, and there are Connecticut certified teachers and life coaches on staff. Adults can enjoy foreign language courses with Rosetta Stone software, as well as life coaching sessions that encompass resume building and interviewing improvement techniques. The Center's founder and owner, Diane Byrne, a corporate sales trainer for 16 years, is enthusiastic about the goal. "Learning never stops, whatever age you are," she says. The Wilton Learning Center is open year-round, and is located at 5 River Road, Wilton. 203-210-7493 or www.wiltonlearningcenter.com.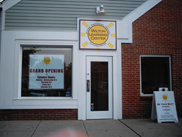 International Education
The Whitby School in Greenwich, the first American Montessori school in the U.S., has a new interim headmaster, Doug Fainelli, and a new International Baccalaureate (IB) Primary Years program that debuts this fall. Whitby, which serves children in preschool to 8th grade, is also be the first school in the area to offer the IB Middle Years program. The IB programs will be integrated with the school's Montessori teachings.
IB is based on an international standard for education that encompasses high quality academic and achievement standards, along with an emphasis on the development of teamwork, interpersonal skills and civic responsibility in the classroom. It is a world-recognized program whose headquarters are in Geneva, Switzerland. There, the program is closely monitored to ensure that its high standards are maintained.
"The IB program synthesizes best teaching practices that are compatible with our Montessori method at Whitby," says Fainelli. The program also stresses digital age, multicultural and visual informational literacy in students, with a focus on inventive thinking, adaptability and curiosity. "I become more and more impressed with the quality of the IB program, and we are excited to have it come to Whitby," says Fainelli. The Whitby School is located at 969 Lake Avenue, Greenwich. 203-869-8464 or www.whitbyschool.org.