Check out these new additions to Fairfield County, CT, that cater to kids and families.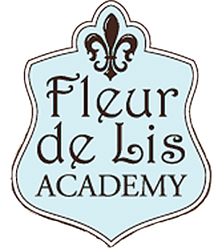 A Flower Blooms in Wilton
June 12 saw the grand opening of Fleur de Lis Academy, a new Wilton-based business that encompasses a performing arts center, manners and etiquette program, birthday party venue, and boutique. The academy was founded by Michelle Sperry, a professional ballet dancer and certified etiquette consultant.
The Encore Performing Arts Center offers an array of dance classes ranging from Mommy & Me through adult. An exciting class unique to the center, says Sperry, is Time Travelers, in which students start with the Charleston dance era of the 1920s and work their way through time to the hip-hop era of today. The center also offers a Broadway Jazz class that includes instruction in singing and dancing for the stage.
The academy's First Impressions Contemporary Etiquette and Modern Manners program offers manners and etiquette lessons for all ages, from Mommy & Me through adult. Sweet Soirees, the academy's special events division, offers 16 signature party themes, each complete with a professional party planner, personalized supplies, and "white glove treatment," Sperry says. Finally, The Boutique at Fleur de Lis is a full-service dance apparel shop that carries high-end, unique children's accessories ranging from Zumba shoes to tiaras.
Located at 27 Danbury Road, Wilton. 203-210-7155. www.FleurdeLisAcademy.com.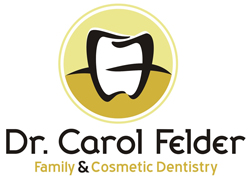 A Brighter Smile for the Whole Family
Carol Felder, D.D.S, brought her family-friendly dental office to Norwalk in January. Dr. Felder says she understands how busy a family's schedule can become, which is why she offers flexible hours (in addition to weekday hours, her office is open one Saturday each month) and helps minimize the need for extra visits.
"The mission of our practice is to provide quality health care to all of our patients," says Dr. Felder. She adds that she and her team of nurses and dental assistants strive to foster patient relationships based on patient care, excellent customer service, and mutual trust.
Dr. Felder's new state-of-the-art dental office is a comfortable setting for both children and adults. To ensure the most effective treatment possible, the office is equipped with the newest technology available for cosmetic and general dentistry. The procedures offered range from standard cleanings, fillings, and root canals to whitening and clear correct straightening.
Dr. Felder says she believes that education is a key component of treatment. "I feel it's important to educate patients on how their dental health relates to overall health so they can become active participants in maintaining it."
Located at 606 West Avenue, Suite C, Norwalk. For more information: 203-847-1122; [email protected]; www.drcarolfelder.com.