These four Fairfield County, CT, businesses have something new to offer children and families in the area.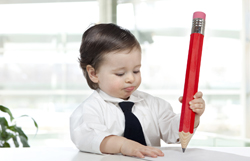 Education for Excellence
This fall, Children's Education Zone, a new business based in Greenwich, will begin offering classes to children ages 3-12 that teach the skills necessary for success later in life. With classes during the day for young children and after school for older kids, Children's Education Zone aims to help children attain good study habits and organizational skills in a positive learning environment.
Children's Education Zone offers homework tutoring, but the program's goal is not to simply help children with their schoolwork - rather, it is to give them the tools to be able to accomplish homework on their own. "We are more of an enrichment coaching program, teaching children skills to become self-sufficient and confident," says Founder Susan Ponce. "Many children have trouble organizing themselves, but if children have the tools for success then they will succeed."
Ponce's inspiration for Children's Education Zone came from a children's book she wrote entitled Alden and Mila's School Adventures, which tells the story of two children embarking on their first day of school. The story teaches children that they can do anything they put their minds to and helps build self-esteem, Ponce says. These themes are incorporated into the programs offered by Children's Education Zone.
For more information on classes and locations in Greenwich, visit www.childrenseducationzone.com or email [email protected].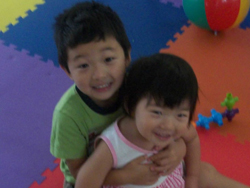 CLAP Your Hands for Learning
CLAP (Chinese Language and Arts Program) for Children classes will be offered at Tumble Bugs Day School in Norwalk beginning this fall.
These after-school and weekend classes for pre-K-aged children, which begin September 19, offer instruction in Chinese reading and writing and incorporate Chinese cultural activities, says Yan Mou, director of the program. The current curriculum is split into two class groups-the first is for children ages 4-6 who come from Chinese-speaking families. This is a starter program that teaches students to read and write Chinese characters. The second class is for children ages 4 and older who are learning Chinese as a second language. This is a starter program that teaches students fundamental words and sentences through weekly themes. Both classes run September through May.
Mou is also the owner of CLAP for Children Day Care in Norwalk, which features an English-Chinese dual language acquisition program for children ages six weeks to 5 years.
Registration is open until September 12. CLAP will host an open house at Tumble Bugs on September 12 from 10am-12pm for interested parents.
Tumble Bugs Day School is located at 11 Allen Road in Norwalk. For more information on CLAP for Children, call 203-286-9565, e-mail [email protected], or visit www.CLAP4Children.com.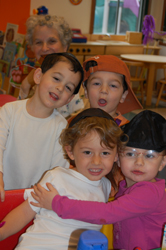 Education by Exploration
The Conservative Synagogue Early Childhood Center in Westport will offer a new curriculum this fall. New director Jamie Klein is bringing fresh ideas to what she describes as an "already wonderful program" that is focused around The Project Approach. This new course design allows children to study a particular subject or topic they are individually interested in for a sustained period of time. Following a three-step system that promotes play-based educational exploration, children will progress from talking about what they already know to becoming knowledgeable experts on a specific topic, Klein says. All classes also put a strong focus on traditional Jewish studies and meet the four areas of Connecticut education standards: personal/social skills, language and literacy, cognitive/physical development, and arts/music education.
Classes at The Conservative Synagogue Early Childhood Center serve children ages 1-4. Mommy & Me programs are also offered, and all classes capture a strong sense of "letting families and children grow together, Klein says.
Fall classes begin September 13. The Conservative Synagogue is located at 30 Hillspoint Road in Westport. To learn more on how to become a part of the Synagogue community, visit www.tcs-westport.com or call 203-454-4673.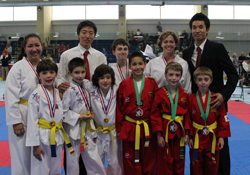 A New Dojo for Taekwondo
World Champion Taekwondo, the martial arts school with 11 locations around Connecticut, is moving from its Fairfield location at 709 Post Road to a brand new sports complex just down the street.
The new facility will be "bigger and better," says Master KJ, who will be teaching at the new location along with Master Kim. With more than double the space and two training rooms instead of one, the school expects to increase its roster from 40 to 70 classes per week, Master KJ says.
Classes are available after school from 4-9pm. Students are grouped by age from 3 to 15 years old. World Champion Taekwondo also offers classes for adults, weapons classes (bamboo swords and nunchaku), breaking classes, and birthday parties.
World Champion Taekwondo's new facility is located at 85 Mill Plain Road in Fairfield. For more information, call 203-319-1333 or visit www.bigkick.com.