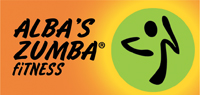 Fitness Fun
Come Dance With Me Studio in Port Chester, NY, is now offering Alba's Zumba Classes, taught by Alba Carrasco.
Zumba is international, Carrasco says, and was created as a fitness routine that also teaches participants basic free choreography for Latin dances like meringue and salsa.
Though there are many types of zumba classes, Carrasco says her approach is different than others because of her unique background. "I do a lot of physical endurance. I bring in punching, kicking, and martial arts," says Carrasco, who has studied taekwondo, karate, and Brazilian capoeira and also teaches boxing classes. "I'm from Panama, so I also bring Latin and Caribbean styles into my dancing," she adds.
The classes are open to all ages and skill levels, says Carrasco, who has had 8-year-olds and 73-year-olds in the same class. "They're all following the same beat and the same choreography, but I modify the moves for them," she says.
Alba's Zumba Classes are offered six times per week at the following times: Monday 9:30am, 8pm; Wednesday 9:30am; Friday 6:30pm; Saturday 9:30am, 11am.
Come Dance With Me Studio, 110 Willett Avenue in Port Chester, NY, outside Greenwich, CT. Alba Carrasco can be reached at 914-419-1741.

Soccer and Beyond
United Indoor Soccer in Fairfield recently changed its name to United Athletic Centers after merging this August with two new locations in Milford and Stratford. The business remains located at its 15,000-square-foot indoor soccer facility on Linwood Avenue and continues to offer soccer lessons for athletes of all ages, including their Little Stars Developmental Soccer Classes for beginners, starting at age 2-and-a-half. The facility is also available for birthday parties, rents fields, and hosts clinics, leagues, and tournaments.
In addition to soccer training, United Athletic Centers' Fairfield location offers GXT conditioning classes and training in capoeira, a Brazilian martial arts form.
The business's new Stratford location, at the Stratford Field House, offers soccer classes and training as well as basketball, lacrosse, and flag football programs.
United Athletic Centers. 176 Linwood Avenue, Fairfield; 1330 Honeyspot Extension Road, Stratford. 203-319-0087; 203-386-0449. www.app1.unitedindoorsoccer.com.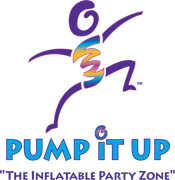 Jump, Bounce, Play
New to Norwalk is Pump It Up, an indoor recreational center featuring an array of oversized inflatable playsets and specializing in private birthday parties for children. Norwalk's center, which opened September 19, is one of more than 175 Pump It Up locations nationwide. Parties here are 100 percent private and include access to two play arenas, featuring bounce houses, slides, and obstacle courses, as well as a party room. Party packages include a slice of pizza and beverage for each child, full color invitations, paper products, and party setup and cleanup. Guests can also customize their party with "add-ons" like goodie bags, balloons, a selection of food for adults, and cake pickup.
The center welcomes other private events other than birthday parties, including field trips, fundraisers, and special needs events. Both play arenas are open to the public during "Pop-In Playtime" (every Tuesday and Thursday 11am-12:30pm for pre-K-aged children; every Wednesday 4:30-6pm for children ages 6-12) as well as "Family Jump Time" (every Thursday 5:30-7pm). Reservations required. "We encourage parents to come out and play with their kids," says Nancy Drago, co-owner of the Norwalk location. "It's a great time no matter what age you are."
Pump It Up, 145 Main Street, Norwalk. 203-838-5867. www.pumpitupparty.com.